Opening Session and Saturday Keynote
"Every individual matters. Every individual has a role to play. Every individual makes a difference." – Jane Goodall
Feel the passion of dentistry
Joy and inspiration will flow during these events. Keynote speakers will be announced soon.
Meet your member hosts
Dr. Steph Ganter and Dr. Bobby McNeill from Between Two Teeth are your hosts for the Opening Session and Saturday Keynote.
The cello never rocked so hard
Cellists, AGT all-stars, and dental school residents Emil and Dariel will rock the Opening Session.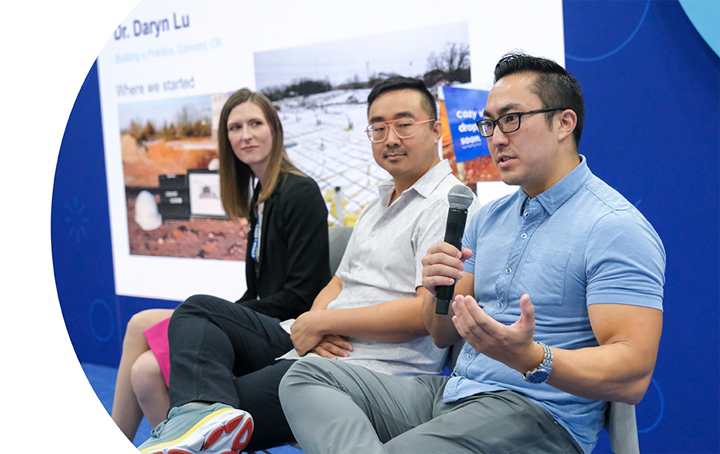 Discover how fellow members feel about the issues facing dentistry today.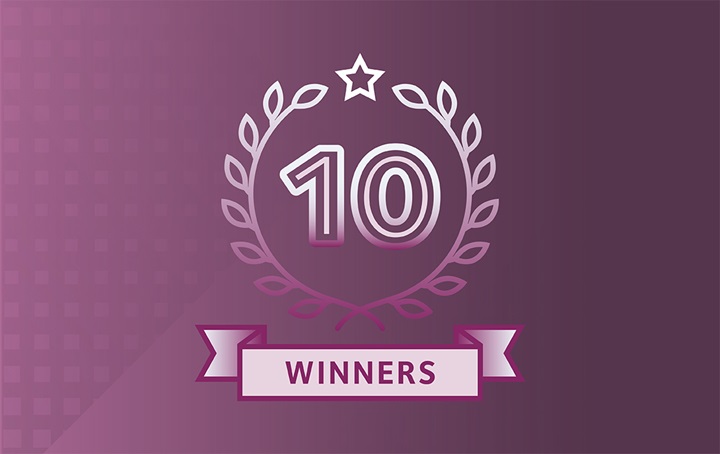 These honorees are driving dentistry less than 10 years since dental school graduation.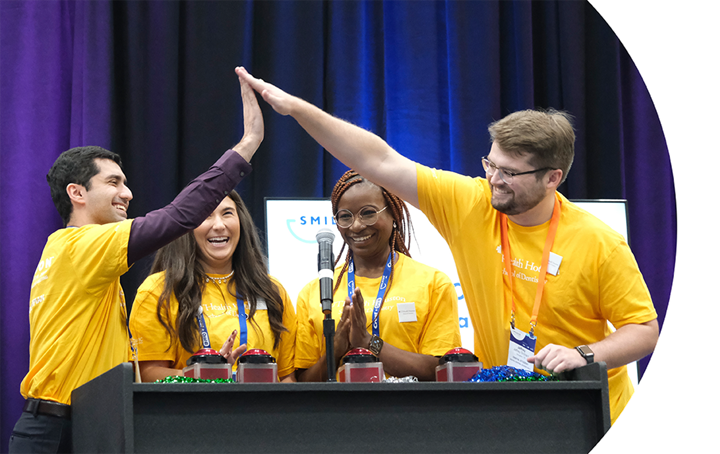 Find out which school came out on top in the Dental Olympics.
All are welcome
Smile Pass, Platinum Smile Pass, and Dental Central Pass holders can enjoy the Opening and Closing Sessions. Exhibitors too!
SMILECON is a registered trademark of the American Dental Association.