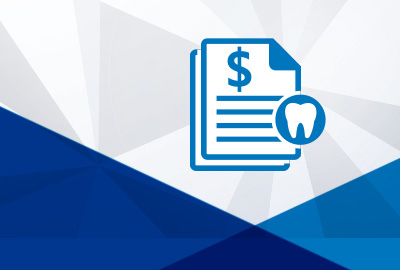 The ADA is urging third-party payers to alter their fees to account for the increasing cost of personal protective equipment that dentists are using to protect themselves, their staff and patients.
"Third-party benefit programs should either adjust the maximum allowable fees for all procedures or allow a standard fee per date of service per patient to accommodate the rising costs of PPE," according to an ADA
statement
finalized April 21.
A second ADA
statement
, also finalized April 21, asks third-party payers to not bundle the fee for temporary procedures performed or extra oral imaging conducted during the pandemic with the payment for the permanent procedure that may be submitted in the future.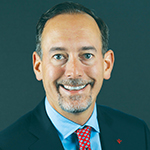 "Safety is of utmost importance and all dentists are taking steps to protect patients, staff and themselves. While necessary, new PPE requirements increase the overhead for every dental practice," said Dr. Randall Markarian, chair of the ADA Council on Dental Benefit Programs. "Our Health Policy Institute analysis notes that most offices report less than 5% collections during the weeks of limited service and recovery is anticipated to be slower with depressed patient volume. The anticipated increase in overhead was not included in negotiated fees in place before the pandemic. Together these factors create an environment that may be unsustainable for dental practices. We encourage both fully-insured third-party plans, as well as employers sponsoring self-insured plans, to pay attention to these consequences and support payment for PPE as we all strive to keep our patients and communities healthy."
The first statement continues: "When adjudicating such claims, the ADA believes that it is inappropriate for any third-party benefit program to unfairly place the cost burden on dentists by disallowing or bundling charges for PPE on the pretext that the payment for additional required PPE is included in the payment for any other procedure billed for the visit."
The first statement also includes recommendations for coding and billing for the use of additional PPE.
"Prior to such adjustments taking effect, dental offices may wish to use CDT code 'D1999 - unspecified preventive procedure, by report' to document and report the use and cost of additional PPE," according to the statement. "Dentists can use this code once per patient visit/claim to attempt to cover the cost of PPE. Dentists should develop a standard office policy to document the additional PPE that will be used across all patients. This documentation methodology will justify a standard fee across all patients. Alternatively, dentists may wish to add a note in the patient's record to document the details of PPE uniquely necessary for the visit when charging different fees based on the level of PPE used."
The second ADA statement advocates for similar amendments to fee schedules in an effort to prevent bundling of fees for temporary treatment provided during the period of limited services with the payment for the permanent procedure that may be submitted in the future.
"We anticipate that these patients will be provided more definitive care as dental offices across the country slowly return to regular operations," according to the second statement. "Further, these [third-party payer] programs should not establish arbitrary frequency limits that are not in the best interest of patient's oral and overall health. Such practices can interfere with the doctor-patient relationship."
The statements come in the wake of an April 9
letter
from ADA President Chad Gehani and ADA Executive Director Kathleen O'Loughlin sent to administrators of dental benefit plans that asked them to adjust and adapt reimbursement procedures important to dentists and patients — including coverage for temporary procedures and adjusting fee schedules to account for cost of increasing infection control procedures — in the midst of the "unprecedented and extraordinary circumstances dentists and their patients face" during the pandemic and into the foreseeable future.
To aid dentists who may be reopening their practices when state mandates are lifted, the ADA issued an updated
statement
and
interim guidance
April 18 on the personal protective equipment recommended in order to practice during this pandemic and minimize the risk of virus transmission.
"In states that are considering reopening, the ADA believes dentists should exercise professional judgment based on the guidance from the ADA and carefully consider the availability of appropriate PPE to minimize risk of virus transmission," according to the April 18 statement.
For more information, including resources and guidance to help dental practice navigate the COVID-19 pandemic, visit
ADA.org/virus
.