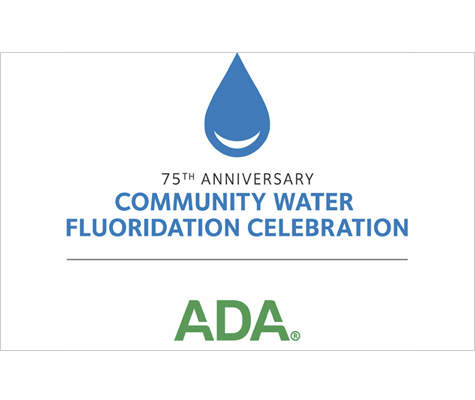 Madison, Wis. — Community water fluoridation will continue in the capital city of Wisconsin, but there is a question fluoridation activists are asking:

For how long?

After listening to a crowd of 70 speakers at its Aug. 25 virtual meeting, the five-member Madison Water Utility Board decided to postpone a review of the practice until the final draft of the National Toxicology Program's upcoming report on the neurological impacts of fluoride.

The report is expected to be published in early 2021.

More than half of the speakers in the four-hour-long Zoom meeting supported continuing fluoridation of the city's water supply, a practice that has been in effect since 1948.

Widespread advocacy

Supporters of fluoridation flooded in from all over the country and even Canada, joining speakers from the ADA and the Wisconsin Dental Association to urge the water utility board to base its decision on science-based evidence that fluoridation is safe and effective in preventing tooth decay for both children and adults.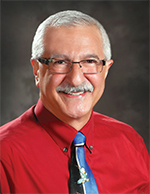 Dr. Johnny Johnson, president of the pro-fluoride
American Fluoridation Society
, sprang into action when he received six days' notice that the Madison water utility board would be taking up a vote on fluoridation. He learned that the anti-fluoridation activists where planning on amassing at the meeting.
Dr. Johnson contacted supporters from all across the U.S. — including the American Academy of Pediatrics — to take advantage of the fact that it would be a Zoom meeting and open to all. He said he wanted to make sure that those who spoke gave the best evidence as well as make sure the group didn't give the wrong impression of the science.
"I felt very fortunate to get that show of support," Dr. Johnson said.
Dr. Russell Dunkel, state dental director of Wisconsin, was the first speaker at the meeting.
"Dental offices can no longer practice as we once did pre-COVID, as we must now reduce the number of patients seen in a day and … as a result increasing the access to care barriers for the under-resourced and vulnerable populations," Dr. Dunkel told the board. "On top of this, the unemployment rate has increased. With all these barriers to health care, especially for the under-resourced populations, now is definitely not the time to remove a proven safe and cost-effective method for reducing dental decay."
Dr. Dunkel continued: "It is unconscionable to even consider removing community water fluoridation at a time when we are dealing with such tremendous issues, including health and social inequities."
Galvanized support
Dr. Samuel Zwetchkenbaum, state dental director for Rhode Island, was one out-of-the-area fluoridation supporters who was recruited by Dr. Johnston to speak at the Zoom meeting.
"I'm always happy to help out," Dr. Zwetchkenbaum said. "If it could happen in Wisconsin, it could happen anywhere."
Dr. John Dane, state dental director for Missouri, also spoke.
"I'd never been involved in another state's fluoridation rollback before," Dr. Dane said. "But if there's anything I can do to raise the awareness of the benefits of community water fluoridation, I do it."
He added that two of his staff members in the Missouri Office of Dental Health called in to speak at the Madison meeting.
Study discredited
The National Toxicology Program's final draft of its report on the neurological impacts of fluoride in expected to be released in early 2021, said Eugene McLinn, president of the Madison Water Utility Board. He said when released, the board's technical advisory committee will review it and make a recommendation.
The
report
, first issued in September 2019, postulated that fluoride is "presumed to be a cognitive neurodevelopmental hazard to humans."
The ADA swiftly
condemned
the monograph for its methodology and conclusions, and a subsequent
review
by the National Academies of Sciences, Engineering and Medicine of the document in March said that the evidence presented did not supported its assertions.
Dr. Johnson said that the proposed Madison rollback of community water fluoridation is just
one of a number
of anti-fluoridation activities in the Badger state, driven by the same group of activists. He said that Green Bay's Protection and Policy committee will hold a special meeting in October to discuss the fluoridation issue.
"Water fluoridation is the only preventive dental care that some people are getting now," Dr. Johnson.
He had a warning about efforts to terminate fluoridation.
"It's coming to everyone's backyards next."
For more information on fluoridation, visit
ADA.org/fluoride
.