The Dental Quality Alliance will help dentists learn more about how quality measure domains can be best used to drive quality improvement at the practice level through a free webinar in March.

Quality Measurement in Dentistry Webinar 102: Why, What & How will stream March 17 at noon Central time and is worth one hour of continuing credit for those who complete a short quiz at the end of the webinar.

The presenters are Drs. Ralph Cooley and Marie Schweinebraten. Dr. Cooley is the assistant dean for admissions and student services in the Office of Student and Academic Affairs at the University of Texas Health Science Center at Houston's School of Dentistry, and Dr. Schweinebraten is a periodontist and was an ADA trustee from 2006-09.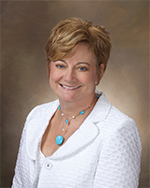 "The goals for this webinar would include learning what quality measurement is and how it leads to quality improvement in our profession and making the connection between practicing dentistry in today's environment and quality measurement," said Dr. Schweinebraten.
Dr. Cooley said he understood there may be uncertainty about how the Dental Quality Alliance can help providers.

"Dentists are trained to do quality dentistry and it is this commitment that drives all to be the best they can be," Dr. Cooley said. "However, when it comes to quality measures that are designed for dentistry, there can be a lack of understanding or confusion on what this means. This webinar is designed to explain to dentists and other individuals involved in dental care what is meant by the term quality measures and how these can be utilized in a daily practice to improve care. We want dentists to see how quality measures can be a positive tool in the everyday practice rather than a negative distraction."

The March webinar is the second installment in DQA's Quality Measurement in Dentistry Webinar series. The first webinar, recorded in December 2018 and featuring Drs. Schweinebraten and Christopher Bulnes, past chair of the ADA Council on Dental Benefit Programs, is available to view here.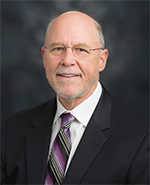 The Dental Quality Alliance was established by the American Dental Association to develop performance measures for oral health care. The DQA is an organization of major stakeholders in oral health care delivery that uses a collaborative approach to develop oral health care measures. The mission of the DQA is to advance performance measurement as a means to improve oral health, patient care, and safety through a consensus-building process.

Learn more about the DQA at ADA.org/dqa.