The ADA National Fluoridation Advisory Committee is inviting dentists and others who promote the adoption and continuation of adding an optimal amount of fluoride to water to celebrate this year.
The year 2020 marks the 75th anniversary of community water fluoridation in the United States.
Part of celebrating this event will be a National Fluoridation Symposium at ADA Headquarters in Chicago.
Attendees at the invitation-only event can expect an educational symposium with special guest speakers, expert panels and sessions on practical aspects to understanding, promoting and retaining community water fluoridation, said Dr. Leon E. Stanislav, chair of the committee, a component of the ADA Council on Advocacy for Access and Prevention.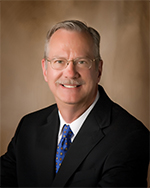 The symposium will be recorded and available to members after the event, with four continuing education courses available.

"I cannot convey how proud I am of the members of the committee, the ADA and all the other organizations and institutions that have rallied over the years in the fight to promote better oral health via one of the most cost-effective and safe methods that reaches so many people regardless of age, ethnicity and socioeconomic status," Dr. Stanislav said.

Members of the National Fluoridation Advisory Committee will present at the symposium. Dr. Stanislav said the committee was created in 1970 to combat opponents of community water fluoridation.

"From the beginning, there has always been opposition to the practice, which continues today," Dr. Stanislav said. "In fact, antifluoridation efforts were frequent enough that the ADA decided to organize an expert group to provide evidence based-fluoridation assistance to the membership and public at large. This early group of stakeholders were to form what we now have as the National Fluoridation Advisory Committee. This is the core of what has been the go-to resource to respond to misinformed anti-fluoridation efforts and to assist community water fluoridation startups in communities across the U.S."

In 1945, Grand Rapids, Michigan, became the first city to institute community water fluoridation.
Dr. Stanislav said, "It was so successful that many communities did not wait for the studies to be completed before starting their own fluoridation efforts. By 1950, it had the full support of the ADA."

For additional community water fluoridation information or symposium information contact Tooka Zokaie, manager of ADA fluoridation and preventive health activities, at zokaiet@ada.org.

For ADA fluoride resources, go to ADA.org/fluoride.