The ADA will stream a free webinar on Aug. 4 for dentists to learn more about Bento, which the Association announced as its endorsed dental benefits administrator.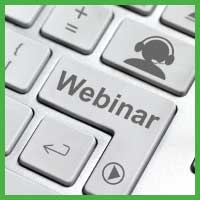 Experience Bento PPO: A Better Dental Plan Alternative
, scheduled from noon to 1 p.m. CDT, will explore how its software platform has revolutionized dental benefits administration and the benefits of joining Bento's provider network.
Some of the specific features that the webinar will cover include:
• How Bento's real-time eligibility and benefits verification, cost transparency and direct payments to dental offices work.
• Demonstration of a simplified administrative system that doesn't require consultant reviews for "medical necessity" that interfere with the dentist-patient relationship.
• More information regarding Bento's three network compensation tiers based on market rates for each zip code; and how dentists can choose the tier(s) that makes most sense for their practice.
In addition, the webinar will demonstrate how Bento uses its award-winning, cloud-based technology to help support employers of all sizes who self-fund their dental benefits, enabling them to pay for their employees to visit the dentist without the hassle of an insurance company. The webinar will be presented by Landon Lemoine, vice president of growth at Bento.
To register and for more information, visit
ADA.org/dentalbenefits
.