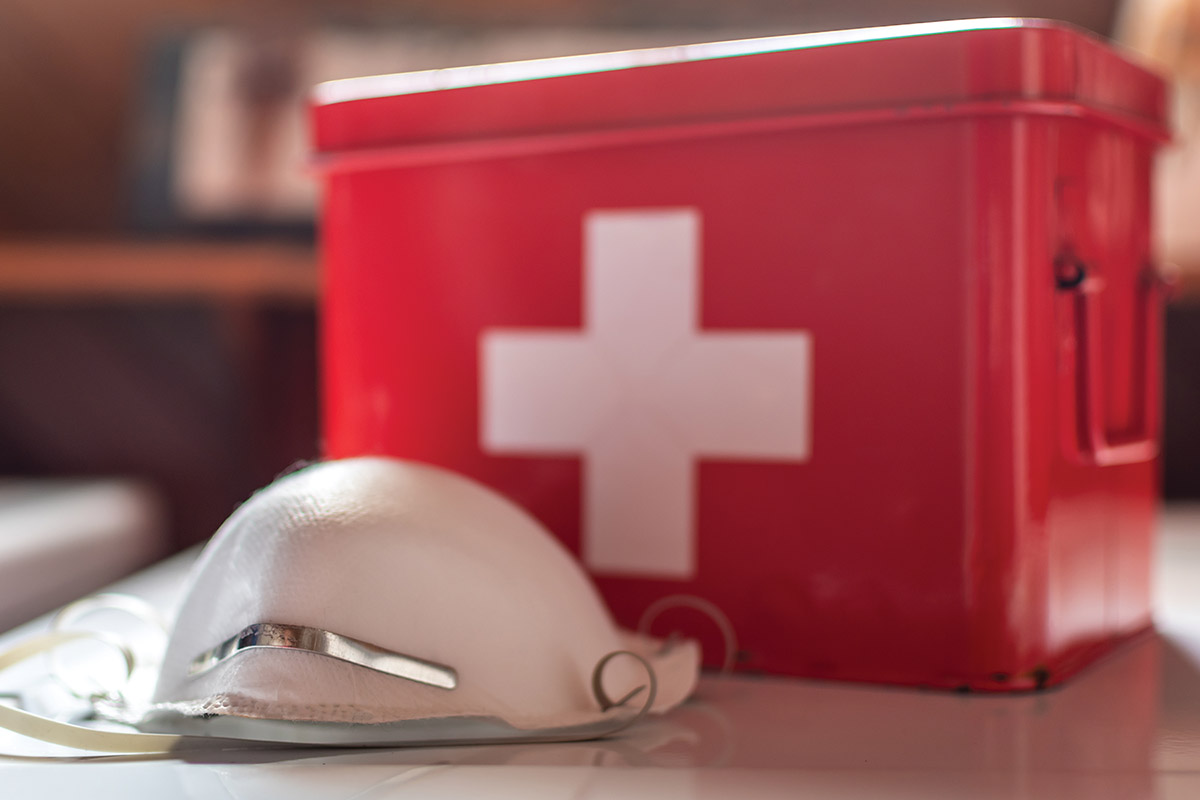 The ADA has received 350,000 3M-made KN95 masks from the national stockpile that the Association is distributing to dentists working in states where personal protective equipment is in low supply.

To secure the masks, ADA staff met with officials from the Federal Emergency Management Agency, the U.S. Department of Health and Human Services and the White House Task Force for COVID-19 Response. FEMA has promised to send additional masks — up to 1.5 million total — in future installments. HHS is providing the 3M-manufactured masks in periodic allotments, and ADA will distribute to the states and territories most in need.

The ADA collaborated with Rep. Drew Ferguson, R-Ga., Henry Schein Dental and 3M Oral Care on the federal effort and said all were very helpful in making the case that dental professionals need proper PPE to protect themselves, their team and their patients. The Association said it looks forward to continuing to work with 3M Oral Care, Henry Schein Dental and other dental manufacturers and distributors to fulfill the needs of dentistry as the supply and demand imbalance improves.

The ADA also worked with state and local dental societies to procure masks and other PPE through governors' offices and state and local emergency management agencies.

"We are proud to help dentists get these masks to help them practice more safely," said ADA President Chad P. Gehani during a June 2 call with state dental leaders.

"We talked to the task force and told them it was imperative to include dentists on its list of health care workers in need," said Mike Graham, ADA senior vice president, government and public affairs. "They listened to us and recognized that dentists need personal protective equipment in order to treat emergency and near-emergency cases in their offices to keep patients from ending up in hospital emergency departments."

"Supporting the dental industry as we attempt to re-open America is critical and is a priority for my team," said Brig. Gen. David Sanford, deputy director, Supply Chain Task Force, White House Task Force for COVID-19 Response. "We recognize that as our nation moves into a new normal, we must identify and provide critical personal protective equipment to protect our essential health care workers, such as the dental industry."

Henry Schein said it also plans to continue working with the federal government and stakeholders to deliver essential products to COVID-19 testing sites.

"As a participant in the White House's COVID-19 Supply Chain Task Force, Henry Schein worked with FEMA to deliver critical supplies to health care professionals and institutions," said Stanley Bergman, chairman and CEO, Henry Schein, Inc. "Since the inception of our involvement with the Task Force we have consistently advocated for the delivery of PPE to oral health care professionals and will remain steadfast in our efforts. We remain optimistic that the availability of PPE will continue to improve in the next few weeks and we are committed to furthering our efforts to advocate for the needs of the dental profession."

The Association said it prioritized which states receive the masks first by utilizing survey information derived from the ADA Health Policy Institute and data provided to the ADA Department of State Government Affairs Department. Seventeen states and one territory were in the first wave and invited to request masks.

"Our main goals remain to get the masks to dentists in states we know are broadly open for patients and who have not received PPE from other sources," said Jim Goodman, senior vice president, ADA Business Group, whose division is coordinating distribution efforts. "We wish we could provide masks to all dentists, but right now there is a limited supply. We will continue working with federal agencies to secure more PPE."

Dentists in the states on the priority list received email invitations late June 2 to request their 25-pack of KN95 masks. The cost of the masks is free; however, recipients are paying a shipping and handling fee of $26.50. Based on additional inventory from HHS, states will be added in priority order.

"The ADA recognizes that these types of distributions of PPE are only a short-term solution," Dr. Gehani said. "We will continue to work on the dental community's behalf with manufacturers, distributors and government agencies. We want to ensure that PPE supply meets demand in the months to come."

State successes

State dental organization are also working with government officials to secure PPE.

The Washington State Dental Association said May 31 it had received 150,000 KN95 masks from the Washington State Emergency Management Division. This is the second distribution WSDA has received from the state.

According to WSDA, "One box of 50 KN95 masks is available to any actively practicing licensed Washington dentist" on a first come, first serve basis, and a $10 shipping fee applies.

The Texas Dental Association has also had success advocating on this issue. Following Texas' May 1 reopening plan, Gov. Greg Abbott pledged an emergency shipment of 300,000 N95 masks for distribution to Texas dentists.

"This is an extraordinary benefit to TDA members and the dental patients they safely care for," TDA wrote on its website. Beginning May 26, TDA members were eligible to order a box of 50 N95 respirators masks and nonmembers were eligible on May 29 for a $40 shipping and handling fee.

ADA encourages all states and local societies to continue to petition their government agencies for potential sources of PPE.

For the latest information on COVID-19, visit ADA.org/virus.