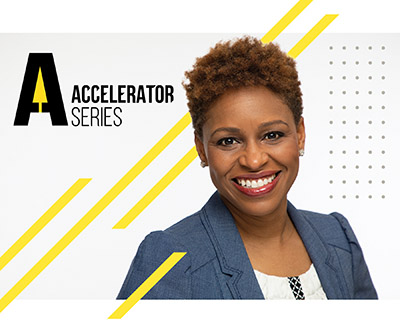 The Association is launching in March a new online, on-demand program specifically designed to provide information — from parental leave to financial support — that is tailored to the early-career dentist's unique work-life balance needs.
Aptly called the ADA Accelerator Series, the program's goal is simple: position dentists for a faster road to success, said Dr. Susan Becker Doroshow, 8th District trustee and member of the Board's Standing Committee on Diversity and Inclusion.
"Early-career dentists have so much on their plates," Dr. Doroshow said. "It must seem impossible to deal with the challenges of clinical practice, juggle their responsibilities at the office and on the home front, maintain their fitness and personal wellness goals, manage their student debt — and have enough energy in reserve to simply enjoy life."

The Accelerator program involves a series of monthly webinars, with the first focused on pregnancy and parental leave. Later in the year, the series will cover finances, investments, building a brand and developing leadership confidence and presence.

The Accelerator Series stemmed from the Association's Women in Dentistry program, which involved asking 14 female dentists from different backgrounds one big question: What can the ADA do more to support you?

"From what our research has been showing us about women dentists and their needs, we've been uncovering opportunities where we can better serve all ADA members," Dr. Doroshow said.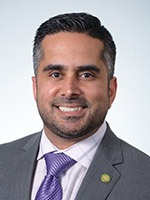 Dentists who are expecting or planning a pregnancy should be especially interested in the first webinar, "Preparing for Pregnancy: Managing Your Business and Your Health," scheduled for March 17 at 1 p.m. Central time, Dr. Doroshow said.
But I'm hoping that every member will consider attending because pregnancy impacts someone on virtually every dental team," she said.

The webinar panel includes Dr. Katie Vincer Sears, adjunct professor at the Ohio State University College of Dentistry; Dr. Emily Ishkanian, former ADA New Dentist Committee chair; and Cathryn E. Albrecht, ADA senior associate general counsel. The program will be moderated by Dr. Nima Aflatooni, member of the ADA Council on Dental Practice.

"Being a father, my parental leave only consisted of a week due to being a sole proprietor of a busy private practice," said Dr. Aflatooni. "I can only imagine how hard it would be if I was a mother giving birth and needing to attend to the needs of the practice. This is a huge issue."

The panelists plan to discuss the specific issues that dentists face when it comes to pregnancy — whether a dentist is pregnant or has an associate who is pregnant.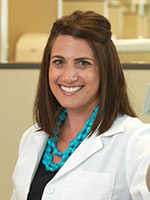 These matters include providing accommodations in the workplace for the pregnant dentist, providing safeguards, allowing for flexibility in the schedule and understanding the special physical and ergonomic challenges a pregnant dentist can have, Dr. Aflatooni said.
"Once it is time for labor, and the post-natal period, there are other and much different challenges and considerations," he said. "Same is true as the new parent transitions into child care."

Dr. Ishkanian adds that the webinar will also focus on the limitations and restrictions of practice during pregnancy, preparation for maternity leave and postpartum depression, healing and the return to practice.

Dr. Ishkanian said her maternity leave was eight weeks, adding she was fortunate to work with a dentist who was understanding and compassionate when discussing maternity leave.

"The dentist I work with has three kids of his own and at the time had one on the way," she said. "He was very aware of the challenges in terms of healing and transition to parenthood."

The issue is important to the Association as more dental school graduates are women. According to the ADA Health Policy Institute, in 2018-19, for the first time in history, female students made up more than half (50.5%) of enrolled students for all four years in U.S. dental schools.

"Navigating pregnancy and motherhood while practicing dentistry is not easy and it takes a learned balance to managing your time and energy," Dr. Ishkanian said. "The ADA is keeping its promise to help all members succeed by offering member-driven resources to this cohort of our membership."

To register and to learn more about the ADA Acceleration Series, visit ADA.org/Accelerator.