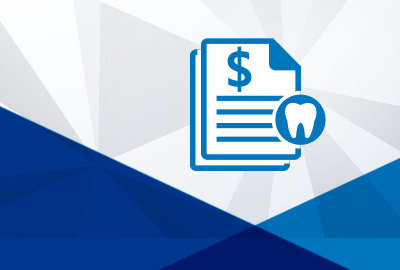 The ADA is releasing a
guide
intended to help dental offices navigate issues related to coding and billing for virtual check-ins in the midst of the COVID-19 outbreak.
Available on the ADA Center for Professional Success, the guide was created because telecommunication technology can be leveraged to support dental evaluations during this national effort to reduce non-emergency services, said Dr. Randall Markarian, chair of the ADA Council on Dental Benefit Programs.
"During this public health emergency it is important that a dentist be able to deliver necessary care in the safest manner possible — as well as correctly document services provided to a patient in immediate need," said Dr. Markarian. "The CDT Code supports such necessary documentation and this ADA publication provides dentists with specific guidance on how current CDT codes are applicable for services rendered either in person or, for health safety, in a virtual check-in scenario."
The ADA understands that some services will continue to be performed in dental offices during the unprecedented and extraordinary circumstances dentists and their patients face.
"Our guiding principles are to mitigate transmission while also supporting emergency care for patients so as to help prevent overwhelming hospital emergency departments over the next three weeks," Dr. Markarian added.
On March 16, the ADA
recommended
that dentists nationwide postpone elective procedures for three weeks and concentrate on emergency dental care during the interim. On March 18, the Centers for Medicare & Medicaid Services
announced
that all elective surgeries and non-essential medical, surgical and dental procedures be delayed during the COVID-19 outbreak.
The ADA has been reaching out to third-party payers to determine their policies with regards to payment for services rendered using telecommunication technology.
For full guidance and information emerging from payers visit
ADA.org/virus
.
"We appreciate LIBERTY, Metlife, UCCI and Aetna for responding to the ADA quickly so we could begin getting some information out to dentists," said Dr. Markarian. "We understand that the situation is evolving and more specific guidance will continue to emerge. We will keep our guides updated accordingly. We look forward to working with the industry to do the best for our patients and dentists."
Get dental benefits and coding advice by calling 1-800-621-8099 between 8:30 am-5 p.m. Central time or email benefit questions to
dentalbenefits@ADA.org
and coding questions to
dentalcode@ADA.org
.
.