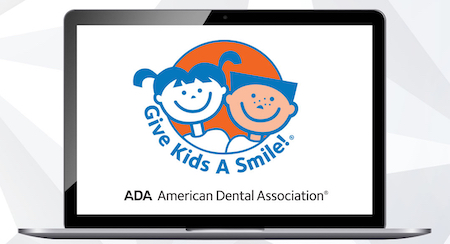 The ADA is hosting a free webinar to highlight existing guidance protocols and available resources to Give Kids A Smile coordinators and volunteers who would like to plan a GKAS event in 2021.

Holding a Give Kids A Smile Event During COVID-19 will stream Nov. 10 at 5 p.m. Central time on Tuesday, November 10th.

The webinar will be recorded and posted to ADA.org/gkas after the event.

The ADA Give Kids A Smile program remains committed to providing resources to local program coordinators and volunteers who are considering or planning a GKAS event that will provide oral health education and free dental services to underserved children in their communities.

One such resource is the recently released "ADA Guidance for Conducting a GKAS Event During COVID-19" document, which will be discussed during the webinar. In addition, the guest presenters will share creative ideas for alternative event options

Jeffrey B. Dalin, D.D.S., GKAS St. Louis cofounder and ADA GKAS National Advisory Committee member, and Kathryn Kosten, D.M.D., director of community dentistry at the Southern Illinois University School of Dental Medicine, will be the guest speakers.

The deadline for registering a 2021 GKAS event and being eligible to receive donated product kits is Nov. 13.

For questions, contact the Give Kids A Smile Team at 1-800-621-8099 or emailgkas@ada.org.