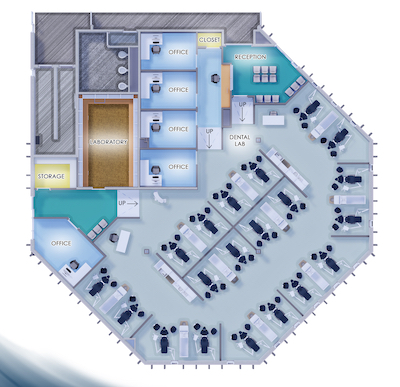 Prestonburg, Ky. — The community dental health coordinator program at Big Sandy Community & Technical College — as well as patients throughout central Appalachia — will benefit from a grant funding the school's new East Kentucky Oral Health Training Center.

In October, the college announced that it received $1.5 million from the U.S. Department of Labor's Employment and Training Administration to help create the center, which among other dental education programs will be the new home of the CDHC program.

Sherry Zylka, Ed.D., president and CEO of Big Sandy Community & Technical College, praised the goals and benefits of the school's community dental health coordinator program.

"The community dental health coordinator program is a significant boon to oral health education in central Appalachia," said Dr. Zylka. "We are proud to partner with the American Dental Association to provide preventative oral health education and invest in oral health advocates. The genius of the CDHC program lies in its graduates who are already culturally connected with their communities."

Center addresses disparities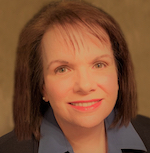 Jill Keaton, D.M.D., program coordinator of Dental Hygiene/Dental Assisting at Big Sandy, said the dental hygiene, dental assisting and CDHC faculty were excited to be a part of the new initiative creating the East Kentucky Oral Health Training Center.
"We look forward to working collaboratively with local, state and national partners to provide oral health education to oral health care providers in our region," Dr. Keaton said. "We are enthusiastic about preparing a workforce ready to make an impact on improving oral health outcomes in Eastern Kentucky. We look forward to this exciting and impactful endeavor."
The center will increase the region's capacity to provide a reliable pipeline of trained oral health professionals who are well versed in the social determinants of health to mitigate the oral health disparities prevalent throughout the community, Dr. Keaton said.
"In recent years, a decline in coal production and the loss of more than 5,651 coal mining jobs have left many gaps in the region's economic ecosystem," according to the grant application. "Salient characteristics of persistently high poverty levels and the myriad of socioeconomic barriers continue to contribute to significant disparities and economic well-being … Overall, poor dental health is a significant problem for adult residents of the service area and can contribute to various diseases, including endocarditis, cardiovascular disease, diabetes, osteoporosis and Alzheimer's disease. If the shortage in the oral health care workforce is not addressed, the region will continue to experience poor health outcomes."
Dr. Keaton said that CDHCs enable patients to help navigate the health care system and find dental homes.
"Game-changer'
Continuing education and workforce training will focus on certifications such as coronal polishing and radiology for dental assistants, laser debridement and local anesthesia for dental hygienists, telemedicine and others to support and grow the oral care workforce in the region within the allowed duties of the state dental practice act.
"The impact our East Kentucky Oral Health Training Center is a game-changer for our region," Dr. Zylka said. "Our people deserve a better quality of life through improved oral health and an increase in viable job opportunities. Eastern Kentucky is growing, and we are proud to be a part of the movement."
In 2006, the ADA set up a task force to determine how to best meet the needs of dentally underserved communities. Later, in 2009, the ADA established the community dental health coordinator pilot program as one component in the effort to break through the barriers that prevent people from receiving predictable access to dental care and enjoying optimal oral health.
In October 2010, the first class of 10 CDHC students completed training in Tempe, Arizona, and Norman, Oklahoma, and began working in tribal clinics, urban and rural federally qualified health centers, Indian Health Service facilities and other settings.
The ADA is currently providing technical assistance to 19 educational institutions with a graduate population of more than 600 graduates over the years, and 45 states which have either a CDHC school program, a graduate of the program or a student in the program.
For more information about the ADA's CDHC program, visit
ADA.org
and search for CHDC in the search engine.