The ADA is presenting a free
webinar
in November on the oral health goals and objectives of Healthy People 2030, the importance of incorporating health literacy in achieving them and how to create effective strategies in dentists' daily work with their patients and communities.
Healthy People 2030: The Fifth Decade of Opportunities to Promote Oral Health will stream Nov. 4 at noon Central time. Continuing education credit will be provided.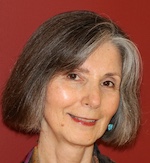 Presented by the ADA's Council on Advocacy for Access and Prevention, the program is led by Dr. Dushanka Kleinman, principal associate dean, associate dean for research and professor at the School of Public Health, University of Maryland at College Park.

To raise awareness and promote the use of Healthy People 2030 — a federally driven program that sets data-driven national objectives to improve health and well-being over the next decade — the webinar will discuss how health providers have used the Healthy People framework and mission in the past and how they can use Healthy People 2030 to address health in their communities.

The Healthy People initiative began in 1979 when Surgeon General Julius Richmond issued a landmark report titled "Healthy People: The Surgeon General's Report on Health Promotion and Disease Prevention." Healthy People 2030 is the fifth iteration of the initiative, building on knowledge gained and lessons learned to address the latest public health priorities.
The ADA contributed comments on the development of Healthy People 2030, which contains a number of oral health objectives.