The ADA is presenting a free
webinar
in November on implant coding that features various real-life clinical scenarios and proper coding for patient records and claim submissions.
Implant Case Procedure Coding – It's More Than What You See In D6000–D6199 VIII Implant Services is scheduled for noon Central time on Nov. 17. Continuing education credit is pending.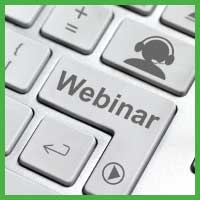 This webinar addresses the common perception that all the codes one needs are in one category of service. However, documenting and reporting an implant case — from initial diagnosis and treatment planning through placement of the definitive prosthesis — requires CDT Codes from different categories of service. Codes for necessary procedures are found in the Diagnostic, Oral and Maxillofacial Surgery and adjunctive categories of service, as well as in Implant Services.
Attendees will learn:
• How the unique aspects of an implant case determine which procedures are necessary to regain and maintain clinical and aesthetic form and function.
• Recent Implant Services CDT code additions and other revisions.
The presenters are Dr. Jessica Stilley-Mallah, a Florida-based periodontist on the ADA Council on Dental Benefit Programs, and Dr. James E. Mercer, a South Carolina-based oral and maxillofacial surgeon who is a past chair of the council and has been active in code maintenance nationally for nearly two decades.