It's been a busy year for ADA Member Advantage, which launched two new endorsed products and services for ADA members since last year's annual meeting in San Francisco.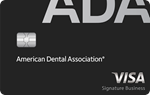 Visitors at this year's ADA FDC Virtual Connect Conference can learn more about the two new endorsements — Best Card and GE Appliances Store — by visiting their respective virtual booths. In addition, ADA Member Advantage renewed its endorsement of Laurel Road for student loan refinancing.

"We are very choosy about who we endorse," said Deborah Doherty, ADA Member Advantage chief executive officer. "These companies offer products and services ADA Member Advantage has heavily vetted and can really stand behind as recommended offerings for our members."

Best Card received the ADA Member Advantage endorsement in May as the exclusive credit card processing solution for Association members. According to ADA Member Advantage, Best Card saves dentists an average of $3,256 per year, or 24%, on their processing fees while providing a better standard of customer service.

Best Card, which had already been endorsed by 28 state dental societies, offers a wide range of processing solutions, from stand-alone terminals to online systems with optional auto-posting of payments into popular dental practice management software.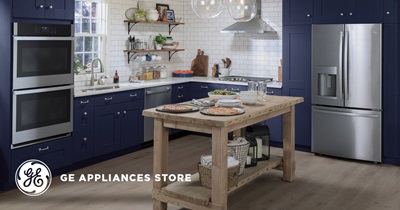 Members that sign up for the service at its virtual booth can receive a Pax S80 terminal for only $100, a savings of $169 while supplies last. For those wanting an online solution, Best Card will wave license fees, a savings of $20 per computer. There are no limits on the number of work stations and this also allows patients to pay on a practice's website. Best Card can help you determine the best solution for your practice.

The GE Appliances Store was endorsed as the preferred appliances provider for Association members. It offers savings on dishwashers, washers, dryers and refrigerators for members' homes and dental offices. Members can also receive special promotions and financing offers. Visitors of its virtual booth can enter the drawing to win a GE Profile 2.2 Cubic Foot Countertop Sensor Microwave Oven.

The renewed endorsement for Laurel Road can also be found in the ADA Member Advantage section of the virtual exhibit hall. ADA members can receive a 0.25% rate discount on their student loan refinancing.

In addition, ADA members can visit the ADA Member Advantage virtual booth to pick up a "prize passport." Members who visit five endorsed provider booths, including the new endorsements, and fill out at least five correct passwords can submit the passport to receive a free gift mailed to their preferred address. They are also entered in a daily drawing for a chance to win a $200 Amazon gift card. Members can get the secret password for ADA Member Advantage-endorsed companies by chatting with a representative.

For more information or to ask questions, visit the virtual ADA Member Advantage booth.