Ann Arbor, Mich. — Dental providers reported being less afraid of COVID-19 than other essential worker groups, possibly because dentistry has long been attentive to employing protocols and personal protective equipment to safely provide care in the high-risk environments they work in, according to a study conducted by University of Michigan School of Dentistry researchers.

The study, "Impact of COVID-19 on Life Experiences of Essential Workers Attending a Dental Testing Facility," was posted in October on the website of JDR Clinical and Translational Research in advance of being published in the January 2021 print issue of the journal.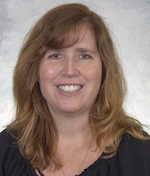 In a survey of nearly 1,000 essential workers, including dental providers, who underwent antibody tests at the dental school in May and June, dental providers reported being significantly less afraid than non-dental health care and non-health care providers — perhaps because dentistry has long been used to employing significant infection control protocols, said Margherita Fontana, D.D.S., Ph.D., lead author and the Clifford T. Nelson Endowed Professor of Dentistry in the school's Department of Cariology, Restorative Sciences and Endodontics.
"We're used to working with and following very strict guidelines," Dr. Fontana said. "We're also used to rapidly adapting to safety needs."


Testing studied
Additional survey findings included:
• More than 90% of respondents said they always or frequently engaged in preventive measures, such as wearing masks.
• More than half of the respondents stated that the pandemic had a negative impact on daily life (59%), interactions with others (65%), stress levels (66%), and enjoyment of life (56%).
• More than half of the respondents stated that the pandemic had a positive impact on caring about one another, self-care and exercise.
• More than two-thirds of respondents said knowing the results of an antibody test would decrease their level of stress and anxiety.

Another study finding was that more than 80% said a COVID-19 test received in a dental setting is acceptable, that they were "definitely" satisfied and would "definitely" recommend it to a friend, family or coworker.

"The combination of findings that dental health care workers have less fear of COVID-19 and that participants found testing in a dental care setting acceptable support the vital role that the dental profession can play in testing during public health crises," said Laurie K. McCauley, D.D.S., Ph.D., dean of the University of Michigan School of Dentistry.

Dr. Fontana said the October release of the COVID-19 & Lab Testing Requirements Toolkit, developed by the ADA in consultation with its Advisory Task Force on Dental Practice Recovery, can help guide dentists interested in offering their patients testing within their practices.

Some dentists have expressed interest in offering patients rapid-response COVID-19 testing in their practices once reliable point-of-care testing is available at a level that makes it feasible for it to be used in individual dental practices, according to the toolkit.

Role of dentistry

The research highlights the position that dentistry can play within the broader health care system, during and beyond the current pandemic, to help with surveillance efforts of community health, Dr. Fontana said. She said the growing body of evidence on the connections of oral and general health continues to drive the need for expanding collaborations among dental and other health care workers to improve the health of their patients.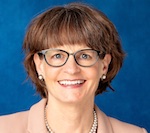 Dr. McCauley
"The interest in this study from dentists who volunteered to perform testing and the essential workers who valued testing in a dental setting was tremendous," Dr. McCauley said. "Coupled with the results, this strongly supports a vital role for dentists to expand testing that could guide community health strategy as well as reduce public anxiety."
The antibody testing was a collaboration with Henry Schein and several universities, including New York University, University of Pennsylvania, Temple University and University of California San Francisco.
Robert Eber, D.D.S., director of clinical research at the University of Michigan School of Dentistry and principal investigator for the study, said, "Surprisingly, there was a lot of demand for testing from medical school staff who had been on the front lines treating COVID-19 patients. Most importantly, we demonstrated that dentists and dental auxiliaries can safely perform testing during a pandemic."