The Exhibit Hall at the ADA FDC Virtual Connect Conference will be different from years past, with the virtual platform allowing attendees to access the hall 24/7.
Dentists can interact with company representatives when the Exhibit Hall is staffed and also schedule appointments with the exhibitors during off hours. Staffed hours include from 4-5:30 p.m. CDT Oct. 15 and from noon-2 p.m. and 4-5:30 p.m. CDT Oct. 16-17. For a list of exhibitors, visit
ADA.org/meeting
.
Some of the participating companies include the 2020 Cellerant Best of Class Technology Award winners. Created by Dr. Lou Shuman, president and CEO of Cellerant Consulting Group, the awards recognize innovative products that set the standard of quality in their respective categories and manufacturers who are pushing the envelope and reimagining how dental offices will operate in the future. Those who pay a virtual visit to the Best of Class area in the Exhibit Hall will get a glimpse of what's ahead for the dental industry.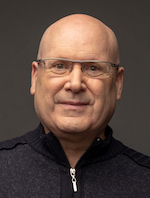 "In our 12th year of recognizing the top technologies in dentistry, there is something special about this year's award winners. More than any other year, numerous winners were individual entrepreneurs who executed on their vision creating industry-defining technologies, thus earning a 2020 Cellerant Best of Class Technology Award," Dr. Shuman said. "Most of them will be exhibiting at the Best of Class Pavilion at the ADA FDC Virtual Connect Conference. The ADA has created an attendee virtual experience unlike anything I have seen to date. That has been its mission from the beginning. Kudos to the ADA for investing significant time and resources to bring the dental community a Best of Class experience."
The 2020 honorees feature some repeat recipients, as well as new winners. Those participating in the virtual Exhibit Hall include:
Eighth-time winner:
• 3Shape — Trios 4.
Seventh-time winner:
• Bien Air iOptima.
Sixth-time winner:
• Shofu — EyeSpecial.
Fifth-time winner:
• MMG Fusion — MMG Chairfill.
Second-time winners:
• Apteryx VXWeb.
• Carestream Dental — CS 9600.
• Simplifeye — Amplify: Live Chat.
• Sleep ArchiTx — Certified Provider System.
First-time winners:
• GreenMark Biomedical — LumiCare Rinse.
• Dental Smart Mirror — SmartMirror.
• Nobio Ltd. — infinix.
• DENTULU — Teledentistry.
• YAPI — YAPI.
• MouthWatch Teledent.
• Weave — Weave.
• Bravrr Inc. — BruxRelief.
In addition to learning about dental products and equipment and having access to special show discounts, participants can also interact with American Dental Association and Florida Dental Association representatives by visiting association booths such as ADA Membership, ADA Store, ADA Accelerator, ADA Action for Dental Health Initiatives, New Dentist Committee, ADA Business Innovation Group, ADA Business Enterprises Inc., ADA Seal, FDA Member Center, FDA Services and Florida Dental Convention.
To learn more about the virtual Exhibit Hall or to register for the conference, visit
ADA.org/meeting
.