When the COVID-19 pandemic struck, the American Dental Association was already busy at work, preparing to offer much-needed guidance and advocacy for U.S. dentists.
The ADA formed a staff team, with oversight from volunteers appointed by President Chad P. Gehani, to lead the early days of the Association's response, as member dentists turned to the ADA with their questions amid a sea of information that was evolving every day.
The ADA Board of Trustees guided dentists as they postponed all but emergency and urgent care, and when it was time for them to open their doors again full time, Dr. Gehani appointed an advisory task force to provide them with the resources they needed to do it safely.
"What a year this has been," Dr. Gehani said. "The COVID-19 pandemic has called upon us to do things differently, but we have driven dentistry forward in an uncertain and challenging time."
Dr. Gehani and his wife, Dr. Rekha Gehani, former chair of the ADA Council on Dental Education and Licensure, witnessed firsthand the devastation caused by the pandemic from their office in Queens, New York, located just a few blocks from Elmhurst Hospital, one of the epicenters of the disease during the outbreak in New York City.
For several weeks, Dr. Gehani met virtually with ADA staff twice every weekday to guide the Association's response to the COVID-19 pandemic. The Gehanis' home became a makeshift studio for his countless Zoom calls with ADA staff, volunteers and others — his day often starting at 5 a.m. and going late into the night, said Dr. Rekha Gehani, who is proud of what her husband and the ADA have accomplished during this unusual time.
"The ADA has taken the full responsibility to protect dentists, our dental profession and patients in a time of unexpected challenges," she said. "ADA leadership and staff have worked tirelessly throughout this episode and brought some stability and hope of a secure future for our profession. The ADA's response to the pandemic was outstanding, quick and commendable. Thank you to all who were involved in this process and made it successful."
Early response
Since March, the Board of Trustees has met 15 times virtually, with Dr. Gehani convening several special meetings for the Board to consider actions related to COVID-19, in order to keep the ADA's response as timely as possible. The Board originally was scheduled to meet three times in person since March.
On March 16, the Board voted to recommend that dentists postpone all but emergency and urgent care in order to help mitigate the spread of COVID-19 and alleviate the burden that dental emergencies would place on hospital emergency departments.
Prior to the recommendation, the ADA had created a webpage for dentists with information and frequently asked questions about the disease. The Association continued to expand its resources in light of the recommendation, adding guidance on identifying dental emergencies and minimizing the risk of COVID-19 transmission before, during and after treating emergencies. ADA leadership also met regularly with officials from state and local dental societies across the country to keep the lines of communication open among the tripartite during the pandemic.
The ADA's efforts were led by the staff response team and its appointed advisers, including Dr. Terri Dolan, a former member of the ADA Foundation Board of Directors who has a background in public health; Dr. Mia Geisinger, chair of the ADA Council on Scientific Affairs; and Dr. Jonathan Shenkin, former vice president of the ADA.
"During the early days of the pandemic, there were a large number of unknowns regarding viral transmission and the dental office," Dr. Geisinger said. "Our role was to evaluate the emerging data and shape recommendations to ensure optimal safety for dentists, members of the dental team and — most importantly — the public. The structure within the ADA and the team that Dr. Gehani and the ADA staff built allowed for us to focus on what was best for patients and dentists and to allow room to modify our guidance as new data emerged and we learned more about this disease."
Dr. Geisinger said she is proud the ADA's recommendations for dental care in the pandemic environment focused on the best science available and that her team was able to continually evaluate new studies and data as they became available to enhance the safety and access of dental care.
"I am always proud of our profession and proud to be an ADA member, but I was so impressed to see our colleagues in dentistry work together selflessly to protect each other and our patients and to ensure that we are able to safely deliver the essential dental care that improves our patients' lives," she said. "I think that the ADA spearheaded that effort, and the positioning of patient care and safety as centerpieces of our response really demonstrated who we are as a profession and as an organization."
Back to work
In April, Dr. Gehani established the Advisory Task Force on Dental Practice Recovery, which includes Dr. Kirk Norbo, co-chair of the task force and 16th District trustee; Dr. Rudy Liddell, co-chair of the task force and chair of the Council on Dental Practice; Dr. Duc Ho, vice chair of the Council on Dental Practice; Dr. Sarah Tevis Poteet, chair of the Council on Communications; Dr. Tom Paumier, member of the Board of Trustees Budget and Finance Committee; Dr. Cody Graves, secretary-treasurer of the Texas Dental Association; and Drew Eason, executive director of the Florida Dental Association.
"I'm proud of how quickly and expertly the ADA leadership responded to this enormous task, assembled the task force and put every possible resource at our disposal," Dr. Paumier said. "The commitment of time and resources to research, assess and make decisions on continuously changing information by the volunteer task force members and ADA staff was remarkable."
Before parts of the U.S. began to lift some of their COVID-19 restrictions, the task force released the Return to Work Interim Guidance Toolkit, which was visited 672,214 times and downloaded 36,020 times between April 27 and Sept. 1.
"As a member of the task force, I felt our responsibility was to ensure that our members and their teams could safely return to providing comprehensive oral health care while also keeping their patients safe," Dr. Paumier said. "As the leading scientific organization on oral health, I feel the ADA should set the standard on scientific issues for the profession, our members and the patients we serve. No one understands infection control in a dental setting better than dentists and the ADA."
The toolkit includes various materials that have helped dentists return to more normal practice operations while taking precautions to protect staff, patients and themselves from COVID-19, such as pre-appointment screening guidance, reception area preparation strategies, a chairside checklist and more. The toolkit also links to guidance from the ADA on masks. The task force updated the toolkit in July with additional guidance for practices' staff areas and a link to a flowchart to follow if a staff member or someone in a staff member's household tests positive for COVID-19.
"I am most proud of quickly developing a toolkit that would be used by thousands of dentists as a guide to practice safely, while also being used by local and state governments to understand why and how practices could open safely," Dr. Ho said.
The task force also released a hazard assessment guide and checklist for dental settings in May with a goal of reducing the risk of COVID-19 spread to dental team members and patients. The hazard assessment reflects recommendations by the Occupational Safety and Health Administration and includes several suggested action items, such as inspecting the workplace for potential safety hazards and conducting incident investigations. The assessment was downloaded 22,119 times as of Sept. 1.
On July 7, the task force launched the Patient Return Resource Center, which is based on the Return to Work Interim Guidance Toolkit. It offers a suite of customizable communication tools for dentists and their teams to use when communicating with their patients about what to expect when returning for nonemergency care. As of Sept. 1, the resource was visited 34,229 times and downloaded 13,973 times.
The task force continues to meet to discuss various matters related to COVID-19.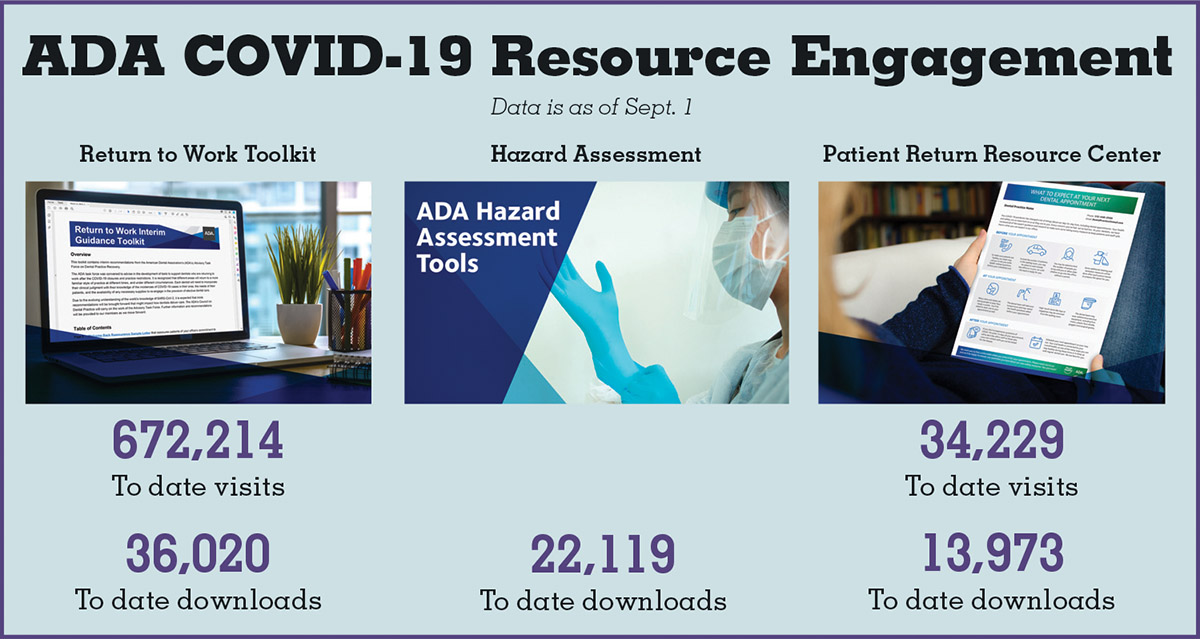 Other resources offered during the pandemic have included the COVID-19 State Mandates and Recommendations webpage, where dentists could find an interactive map illustrating dental regulations, recommendations and mandates by state, and a biweekly poll from the ADA Health Policy Institute to quantify the magnitude of COVID-19's economic impact on U.S. dental practices over time.

Content related to COVID-19 on ADA.org and MouthHealthy.org has been viewed more than 6.1 million times, and news media such as The Washington Post, Forbes, The Wall Street Journal and Today have run more than 4,400 stories featuring the work of ADA volunteers in developing the Return to Work Interim Guidance Toolkit and leading the dental profession during the pandemic.

Advocacy

As the U.S. government discussed a stimulus package to help citizens, states and businesses affected by the pandemic, the ADA was front and center advocating for its member dentists to receive the support they needed.

The Coronavirus Aid, Relief and Economic Security Act, or CARES Act, became law in March and included Small Business Administration loans, retirement account withdrawals and student loan payment and interest deferral.

The ADA supported the inclusion of the Paycheck Protection Program and expansion of the Economic Injury Disaster Loan program in the CARES Act and clarified that dentists could apply for both types of loans, lobbied for Paycheck Protection Program loans to be forgiven tax free if used on overhead and payroll expenses and advocated for additional funding for both programs.

The CARES Act also established the Provider Relief Fund to reimburse health care providers for health care-related expenses or lost revenue attributable to COVID-19. The ADA pushed for the Department of Health and Human Services to release this funding to dentists and successfully extended the deadline for dentists to apply, educated dentists about the relief payments and ensured that dentists who received an initial, small amount of Medicare funding would be able to apply for the same full payment as their peers.

Part of the ADA's advocacy efforts have included energizing its members to act. The Association engaged more than 150,000 dentists and others connected to dentistry via two grassroots action alerts to send nearly 600,000 emails to U.S. leaders during deliberations related to COVID-19.

As concerns mounted across the world about a shortage of personal protective equipment for health care personnel, the ADA lobbied the Federal Emergency Management Agency to allow dentists to receive millions of KN95 masks and gowns in preparation for the reopening of dental offices. The Association also provided information and guidance to help state dental society executive directors locate PPE donations and Emergency Department Referral programs.

This summer, the ADA secured 1.5 million 3M-made KN95 masks from the national stockpile to distribute to dentists working in states where PPE was in low supply.

To achieve this, ADA staff met with officials from FEMA, HHS and the White House Task Force for COVID-19 Response and collaborated with U.S. Rep. Drew Ferguson, R-Ga., Henry Schein Dental and 3M Oral Care. The Association also worked with state and local dental societies to procure masks and other PPE through governors' offices and state and local emergency management agencies.

The ADA is working to secure additional masks and gowns as well.

Looking ahead

The Board of Trustees adopted an ad interim policy July 27 stating dentistry is essential health care to help guide advocacy for the dental profession during the COVID-19 pandemic and beyond. The policy is part of the ADA's COVID-19 resurgence strategy.

In interim guidance released Aug. 11, the World Health Organization recommended that "routine" oral health care be delayed until COVID-19 transmission rates decrease from community transmission to cluster cases or according to official recommendations at the national, subnational or local level. In response, the ADA released a statement Aug. 12 stating it "respectfully yet strongly disagree[d]" with the guidance.

The ADA's ad interim policy, which was developed by the Council on Dental Practice, states oral health is an integral component of systemic health and dentistry is an essential health care service because of its role in evaluating, diagnosing, preventing and treating oral diseases, which can affect systemic health. The House of Delegates will consider it as a resolution during its virtual meeting in October.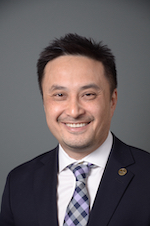 Dr. Ho said his proudest accomplishment with the council during the pandemic has been the development of the ad interim policy, calling it "an important step in helping local, state and national governments recognize the need for preserving and protecting the profession during this crisis."

The policy states the ADA will urge state agencies and officials to recognize the oral health workforce when designating its essential workforce during public health emergencies. Government agencies such as the Department of Homeland Security and FEMA have already acknowledged dentistry as an essential service.

The ADA will support state dental societies in strongly advocating for their governors to include dentistry in the definition of "essential services" to keep practices open for a full range of services moving forward during the pandemic by creating an advocacy toolkit with state dental society executive directors.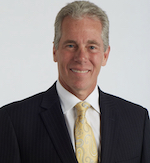 "I'm proud of how individual dentists in their own communities have used our guidance to ensure dentistry can be provided safely and timely now and in any future pandemic," Dr. Paumier said. "Never again should our patients be deprived of access to comprehensive and preventive oral health care, as delayed care has consequences beyond the mouth."

The ADA also will continue to help member dentists obtain the PPE they need by advocating with FEMA to prioritize dentists for supplies.

"The strong leadership at the ADA, along with the great support of our volunteers and staff and our members' trust, made us conquer this unexpected COVID-19 crisis," Dr. Gehani said. "The strong message of unity, collaboration and fighting together for a common cause will be written in golden letters in the history of dentistry and the American Dental Association."