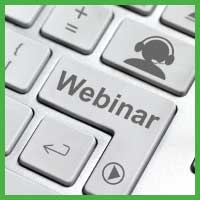 The ADA will stream a free
webinar
in October to inform dentists about fighting the opioid epidemic and advise how they can effectively manage their patients' pain.
What You Need to Know Now About Pain Management as the Opioid Overdose Crisis Evolves will air live Oct. 1 at 1 p.m. Central time on Zoom.
The presenter is Dr. Raymond Dionne, Ph.D., a member of the ADA Council on Scientific Affairs. Dr. Dionne is a dentist and clinical pharmacologist who conducted clinical pain research at the National Institutes of Health for more than 25 years and practiced general dentistry part-time in Washington, D.C. He is currently a professor of cell biology at the Center for Quantitative Medicine with the School of Medicine at the University of Connecticut.
Upon completion of this webinar, participants will understand how to prevent and manage acute pain with minimal use of opioid-containing analgesics. Additionally, participants will learn dosing for over-the-counter combinations of ibuprofen and acetaminophen as well as emerging information on the genetics of pain.
This webinar is presented in collaboration with the Providers Clinical Support System, which offers free education and training at
PCSSNOW.org
.