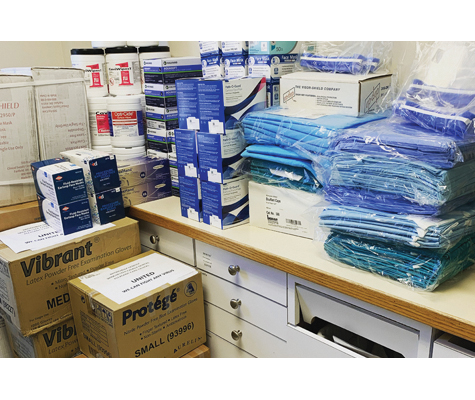 Fayville, Mass.
— The Massachusetts Dental Society announced March 30 that its members has donated more than 175,000 items of critical personal protective equipment, or PPE, to help front line health care workers caring for patients with COVID-19.
The effort grew out of a grassroots campaign as the state's dentists — under mandate by the governor to limit their practice to emergency and urgent care only — sought ways to assist their medical counterparts.
"Our state dental society had strongly recommended shutting down dental services except for emergency and urgent care on March 17," said Dr. James Lee, ADA New Dentist Committee District 1 representative. "After that, there was a lot of buzz within our local dental society. With many offices closing, a lot of us all had the same thought: How can we help?"
The ADA had recommended on March 16 for dentists nationwide to postpone elective procedures in response to the spread of COVID-19 across the country. By concentrating on emergency dental care, the Association said, dentists can help alleviate the burden that dental emergencies would place on hospital emergency departments.
However, understanding that many hospitals are running out of PPEs, Dr. Lee said, local dentists also began discussing ways they could donate their supplies. The idea ultimately reached the state dental society, which helped organized the collection campaign, he added.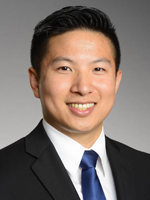 Dr. Lee
"Our local dentists stepped up," said Dr. Lee, who served as the PPE donation coordinator at the East Middlesex District Dental Society. "This is a very important way for other dentists across the country to help support the fight against COVID-19. I've seen dentists across New England do the same. It's wonderful to see this happening."

Most of the dental society's 215 members ultimately donated more than 3,000 masks and 16,000 gloves during a donation drive from March 20-22.

"The Massachusetts Dental Society is so proud of our membership response to the urgent need for PPE in Massachusetts," said Ellen Factor, MDA managing director of membership and dental practice. "District leadership put the request out to members, and within 36 hours we had collected more than 175,000 items of critical PPE to support health care workers on the front lines."

The collected items were donated to the Massachusetts Emergency Management Agency, which coordinates the state's response and recovery from disasters, including the COVID-19 crisis.

As of March 31, the Massachusetts Department of Public Health has reported 6,620 confirmed cases of COVID-19, including 89 deaths.