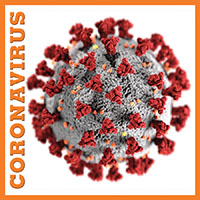 Employee dentists who are asked to provide nonessential treatment during the COVID-19 pandemic should check with local authorities to determine if they are in violation of any law.
It's among the things that employee dentists should do, according to an
FAQ
on employment issues created by the Association: "What should employee dentists do when their employer refuses to close offices per ADA or state guidance?"
"The employee is responsible for their license and to promote and adhere to the standards of the profession," according to the FAQ. "Continuing to work under these circumstances may be both illegal and unethical, jeopardizing their licensure status as well as their professional status."
The Association had recommended that dentists nationwide postpone all but urgent and emergency procedures until April 30 at the earliest. However, the New Dentist Committee reports it is receiving questions from new dentist associates on what they can do if their employer continues to require them to work and provide nonessential treatment.
"At the height of a public health emergency when social distancing has been ordered at all levels of government and recommended by the ADA, continuing 'business as usual,' even with personal protective equipment would be irresponsible and unethical," according to the FAQ. "Patients, providers and the public would all be put at greater risk by not adhering to efforts to 'flatten the curve.'"
Along with checking with local authorities, according to the FAQ, employee dentists should:
• Discuss their concerns with their employer including sharing with the employer the ADA and Centers for Disease Control and Prevention guidance on nonessential procedures.
• Monitor their own health as well as the health of their immediate contacts.
• Employees who are ill, are at high risk or have close contact with someone who is ill or at high risk should not exacerbate that risk.
• Adhere to all requirements for social distancing, sanitation, sterilization and use of PPE.
• Remember that each individual dentist is responsible for their own license and their own reputation.
• Review their employment contract for any possible support it may provide.
"These very difficult and fluid times will call for very difficult choices," according to the FAQ. "In a pandemic, all are at risk and dentists, like other health care professionals must act together to mitigate the damage in the most humane way. The social contract of the profession depends upon dentists' 'commitment to society that its members will adhere to high ethical standards of conduct.'"
To read the full FAQ, visit
ADA.org/virus
.