In celebration of Black History Month, Dr. Alexa Lampkin, member of the 2019-20 Institute for Diversity in Leadership class, interviewed Dr. Raymond Gist, 2010-11 ADA president and the first black president of the Association.
From the current state of diversity in the dental profession to what the future holds for dentists of color, Dr. Gist shares his thoughts on what inspired him to go into dentistry and offers some advice to new dentists of diverse backgrounds.
How does it feel to have been the first African American president of the ADA?
I'm filled with pride Alexa. The support that I received from the House of Delegates was overwhelming when I was chosen to serve, and I sincerely appreciated the hard work by my friends and associates in the 9th district to make this happen. After 150 years, it was my chance to demonstrate to my peers and mentees that your dream can become a reality with persistence and determination.
What and who inspired you to go into dentistry?
I was always interested in health care. I was the last born and the first to enroll in college in my family, and we struggled financially. I debated between medicine and dentistry as a young student, and figured and dreamed that dentistry would be my goal. I thought that it would take less time to graduate, and allow me more freedom with a practice in dentistry, than as a physician in medicine, although that turned out a little differently than I thought. My mom was my champion. Most of my family members thought I was out of my mind to even think that I could be accepted in, or graduate from, a dental school. But I did my planning and research beginning at age 13 to make it happen, and my Mom always had my back.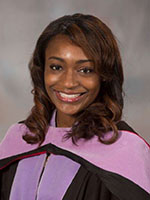 What do you think of the current state of diversity in the dental profession?
I would like to see more inclusion and I think it will ultimately happen. I feel that we are all being affected by issues that continue to surface in our profession, such as student and graduate debt vs. the cost of equipping a practice, and much, much more. But as a profession of experts, combining our thoughts and expertise will pay big dividends, once we remove divisiveness as a barrier to achieving this goal. I think that, as we move forward, we will see even more women and minority graduates in our profession with mindsets that will make the issue of diversity in dentistry second nature. We can then relax and combine our efforts on lobbying policymakers and others to allow us the privilege of rewarding our patients with delivering the care to which they are entitled.

What advice would you give to new dentists of diverse backgrounds?
I feel that each and every dental school graduate of a diverse background has a special talent that enabled her or him to reach this pinnacle of success. It is imperative that she or he makes use of this talent to research, dialogue with experienced dentists, specialists, or other experts in fields that they wish to pursue, travel to states and areas that they might wish to locate, in addition to reaching out to CPA's, tax attorneys, and others who can help them make these serious decisions. It's vital to carefully watch and manage finances. I joined organized dentistry, both the ADA tripartite and the National Dental Association, after I returned from the Armed Services, to help me reach out to others for help. It combined my efforts and paid dividends for me.

How has African Americans in dentistry changed over the years, and what do you think the future holds?
The most notable change is the increase in the number of women dentists, which I think is a benefit to us as professionals and to our population at large.

I think the diversity helps our outreach to our communities, which gives us a better opportunity to raise awareness of the benefits of a healthy mouth throughout the general population. As we work together to confront the various challenges that face us in dentistry, I think we can look forward to a very productive and satisfying future.