Fort Worth, Texas
— As soon as Dr. Chrissy Hammer learned of her husband's latest military assignment in Southern California, she knew exactly what to do.
Like clockwork, she visited the Dental Board of California's website where she found the primary requirements for licensure by credential. For the fourth time in seven years, she'd need to apply for a dental license in another state.
She'd need to complete a three-page application and mail it with a copy of her current dental license from Texas, prove that she has been in active clinical practice, prove she has not failed the California licensure exam or the Western Regional Examining Board (WREB) exam, and show she had 50 units of continuing education.
Dr. Hammer would also undergo fingerprint clearance and have to include a passport photo with her application. This process to simply establish her eligibility would cost her a non-refundable $525 — on top of the cost of traveling for job interviews and looking for a home.
"Anytime you have to get a new license, you have to be super organized," she said. "Every state seems to require something different."
For her husband, Dr. Dan Hammer, who is an oral and maxillofacial surgeon serving in the Navy, he doesn't need to apply for another dental license as long as he's working on base.
The two met at an American Student Dental Association conference when both were dental students. Dr. Dan Hammer studied at the Arthur A. Dugoni School of Dentistry. Dr. Chrissy Hammer graduated in 2013 from Midwestern University College of Dental Medicine in Arizona.
"As a military spouse, moving and getting a new license is just part of the process," Dr. Hammer said. "I'm definitely used to it, but it doesn't make it any more fun."
And it's not the only license she has to reapply for. As a pediatric dentist, Dr. Hammer also has a sedation permit in Texas that she'll likely need in California.
The burden of organizing paperwork and cost to work from one state to another is among the reasons why increasing the portability of dental licensure between states is one of the goals of the Coalition for Modernizing Dental Licensure, which involves more than 50 organizations including the American Dental Association.
The Association and partnering organizations in recent years have called for state boards across the country to increase, rather than restrict, the portability of dental professionals.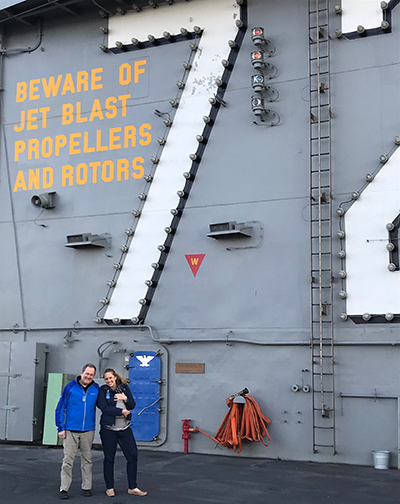 The ADA has analyzed the examinations administered by each of the testing agencies — the Commission on Dental Competency Assessments and Council of Interstate Testing Agencies administer the American Board of Dental Examiners (ADEX) dental exam, while Central Regional Dental Testing Service, Southeastern Regional Transit Authority and WREB administer their own exams — and found that these examinations "adhere to a common set of core design and content requirements that renders them conceptually comparable."

In other words, they're basically equivalent.

"I absolutely understand what the state boards are trying to do. They want to ensure patient safety," Dr. Hammer said. "But in my case, I'm licensed in three other states and don't have a choice about moving. There has to be a better way."

The first state they moved to after graduation was Maryland, followed by Virginia and Texas.

"When I got my license from Virginia, it didn't take very long after I submitted all my paperwork," she said. "In Texas, it took about six to eight months."

Dr. Hammer said she expects California will take about six to eight months as well. It's the reason she submitted her application in January. She's already begun making job inquiries in the San Diego area and hopeful to work near the end of the summer.

Unlike other dentists who move to a different state for employment, Dr. Hammer said that the U.S. Department of Defense does reimburse military spouses up to $1,000 — up from $500 a year ago — for licensing applications, which is helpful.

However, the annual costs to maintain her dental licenses in Maryland and Virginia — two states she no longer lives in — still costs a few hundred dollars. Dr. Hammer said she applies every two years to keep her Maryland license active, just in case her family moves back. In Virginia, keeping a dental license inactive also has its costs. If she does not inactivate her license, it would be considered expired.

"When you have to move as much as we've had to, it makes things difficult — not only from the portability standpoint but financial as well," she said. "We have to budget for the dental licensure application process."

That includes setting up most, if not all, job interviews on the same week to minimize the cost of flights and hotels.

For other dentists pursuing a career in another state, Dr. Hammer's main advice is to stay organized.

"You have to look at each state's website. Every requirement should be listed in there," she said. "It's very easy to forget to submit a piece of documentation."

By the end of the summer, Dr. Hammer's family will be soaking up that Southern California sun — but most likely temporarily.

As a military family, she says it's pretty likely they'll have to relocate again. And unless they're relocated in Maryland, Virginia or Texas, Dr. Hammer will again have to apply for another dental license for a fifth time.