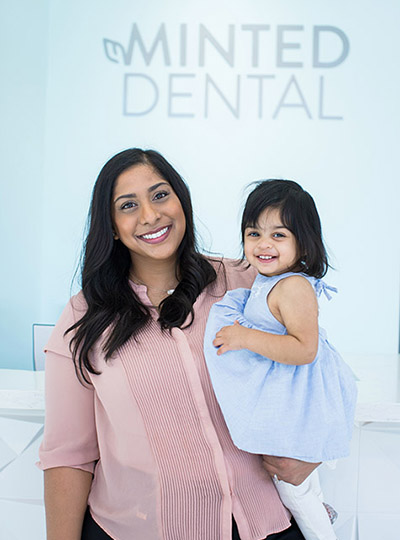 Dr. Onika Patel
What kind of dentistry/specialty do you practice?
I practice general dentistry in my own practice, Minted Dental.

Where do you practice?
I practice in the Scottsdale/Phoenix area in Arizona.

Why dentistry?
It encompasses so many things I am passionate about. I love that it blends my desire to provide health care, own a business, build relationships with patients and the community, and be artistic all in one profession.

Why are you an ADA member?
Because it provides me with the opportunity to truly take part in the well being of my profession. It allows me to not only be a part of an organization that does good for the public and promotes the positive impact of dentistry, but the ADA works hard to protect our profession with a unified voice.

What was your first job?
I worked at at a local flower shop and got to learn the art of flower arrangement and the operations of a small business.

What has been the best time of your career so far?
NOW! I have opened my dream start-up office and am enjoying every minute of it. It took me time to plan, organize my vision and execute it and I am so happy to see it all come together. I am even more excited for the future and hope in 10 or 20 years I can say "NOW" as well.

When I'm not practicing, I'm:
Spending time with my husband and daughter who will be 2 this spring. We love to travel together as well.

One fun fact about me:
I have always wanted to be an entrepreneur, my first business was with my sister at age 12, we created and sold greeting cards.