As a dental student, Dr. David Markiewicz said, he noticed that when he told people he was studying to become a dentist, people would often share their genuine fear and anxiety of going in for a dental visit.
To them, he said, dentists were people to be scared of — almost like monsters.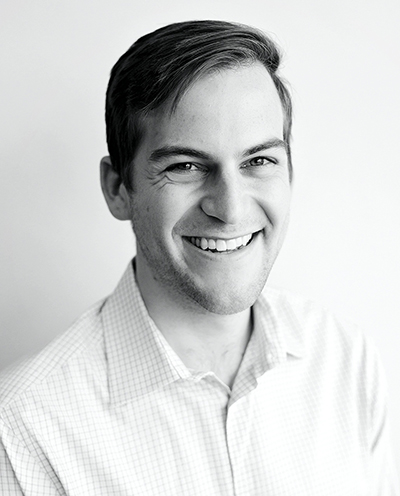 "I don't think people actually think we are monsters, but there's a stigma," said Dr. Markiewicz, a 2019 graduate of the University of Illinois Chicago College of Dentistry, adding that he found studies that a majority of adults and children have some form of dental anxiety. "I wanted to change that."

Dr. Markiewicz was in his third year of dental school, just as he was going through his pediatric rotation, when he began working on a children's book. His goal: help kids and their parents understand that there is nothing scary about dentists.

"Kids come in with these preconceived notion about how scary dentists are," he said. "I wanted to address that head on."

After about two years of writing and working with illustrators, editors and publishers, his children's book, "Dentists are Monsters" was published in 2019. It's a story told through the lens of Tony, a newly erupted tooth in the mouth. Soon after joining the mouth, the other teeth tell Tony terrifying stories about the dentist.

According to the story, the other teeth tells Tony that dentists wear masks because, like dragons, they can breathe fire. If the dentist doesn't like Tony, the dentist may take it off and cook him up. The dental chair can turn Tony into a stone; and the dentist has knives for fingers.

When Tony ultimately visits the dentist, he found that all the scary stories he had been told were not true. Instead, when his dentist removed his mask, there was only a smile. And when the dentist took off his gloves, there were no knives.

"I wanted to introduce the scary things kids think about dentists, but then show what dentists actually do," he said. In the book, the dentist takes an X-ray of Tony to make sure he was strong, and he uses a special toothbrush to clean Tony, leaving him shiny, bright and clean.

The response, especially from other dentists, has been very positive and supportive, Dr. Markiewicz said. He had just gone through his first order of books.

A general dentist in a family practice, Dr. Markiewicz said he uses the book as a tool to help educate children. Parents can also relate to the anxieties and fear Tony is experiencing. In addition, Dr. Markiewicz's wife is a teacher, which has given him an opportunity to read the book in a classroom setting.

There are some dentists who have expressed some reservations regarding the title of his book. However, Dr. Markiewicz said, he believes readers will take away the clear lesson of the book: that it's OK to be scared of the dentist while simultaneously encouraging them to confront those fears and maintain a good oral health.

"It's a way to get parents to pick the book up," he said. "But I hope the kids remember the story."
To learn more about Dr. Markiewicz and the process of writing a children's book, read his New Dentist Now guest blog post, "Are dentists monsters?"