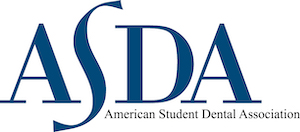 Citing a responsibility to reduce inequalities and barriers to care, the American Student Dental Association offered a message on June 3 to dental students: it stands in solidarity with the black community and with all students against injustice.
The message, addressed to ASDA members and sent on behalf of its board of trustees, comes as protests continue across the country in response to the death of George Floyd in Minneapolis, along with others who have died due to racial injustices. These include recent high-profile deaths of African-Americans, such as the March 13 officer-involved fatal shooting of Breonna Taylor in Louisville and the Feb. 23 shooting of Ahmaud Arbery while jogging in Glynn County, Georgia.
"Our thoughts are with their families and the communities that surround them," according to ASDA. "As an association that serves to protect and advance the rights, interests and welfare of dental students, we do not tolerate racism and discrimination."
ASDA announced it has postponed its annual Diversity Day, originally scheduled to be held June 1, and all ASDA webinars as communities across the country response to the deaths and protests against racial injustice.
"We recognize the need for people to self-reflect and process the losses and injustice we have witnessed," according to ASDA, adding it will notify members when events are rescheduled.
ASDA said it recognizes that systemic change is needed, however challenging. It highlighted its responsibility to reduce inequalities and barriers to care, its efforts to cultivate a welcoming environment for students of all identities, and fostering relationships among students and their communities as part of its Diversity and Inclusion Initiative.
"It is the diverse experiences and perspectives of our association's more than 23,000 members that make ASDA a strong community and resource for all dental students," ASDA said. "To those who have been affected by the recent events across our nation, we stand with you."