Living with the parents. Refinancing. Draining the savings account. No new shoes.

The American Dental Education Association estimates the average debt per dental school graduate in 2019 was $292,159, up from $55,000 in 1990. In addition, 64% of graduates report having over $200,000 in debt. While many are content with a 10-year or longer repayment plan, these four new dentists were not. From Dr. Dawn Wehking paying off her $210,000 student loans in six years to Dr. Jonathan Vo paying off his $200,000 loans in two and a half years, here's how they significantly cut the life of their loans — principles that can apply to much bigger debt.

Dr. Sara Stuefen
$180,000/3.5 years
Dr. Stuefen graduated from the University of Iowa College of Dentistry in 2010, but for the next three and a half years, she had one mindset.

"I tried to live as if I was still a student," she said. "I kept my expenses low and avoided the lifestyle creep. When I bought a car, I bought one that could just take me from point A to point B."

Her husband graduated from engineering school the same year, so tackling their student loans with a modified version of the financial guru Dave Ramsey's approach became a team effort.

"In essence, we stuck with a strict budget, putting every extra penny we had to paying down the debt," she said. "For vacation, we'd take a cheap road trip."

After dental school, Dr. Stuefen said she had picked the longest loan repayment schedule as possible because she also decided to buy a dental practice: $1,000 a month payment for 25 years. But instead of just paying the minimum, most of her paycheck went to pay off the principal of her loans.

"I wasn't able to take much of an income as I grew my practice, but we made it work," she said.

The student loans had affected her ability to purchase a dental practice. Dr. Stuefen said she couldn't get a loan from traditional sources. Luckily, she got a loan from the dentist she bought the practice from. Call it a nontraditional way, she said.

When her debt balance reached zero, Dr. Stuefen said she felt absolute freedom.

"For three years I hadn't bought a new pair of shoes because every penny went to the loans," she said. "When I was debt free, I bought three new pairs."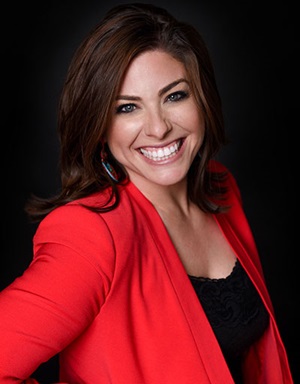 Dr. Dawn Wehking
$210,000/6 years
Dr. Wehking made a minimum payment of $2,500 a month for the first five years after dental school when she finally got tired of it.
"One day I realized how much it was stressing me out, so I paid the rest off that sixth year," she said. "I had saved up quite a bit of money."
Dr. Wehking saved the money that ultimately went into paying off the loans by doing two main things: living small and taking extra work.
"I drove an older car with no car payment; I had a humble apartment," said Dr. Wehking, who practices in Lafayette, Colorado. "And I worked my buns off."
She had worked in a large dental practice with multiple offices, allowing her to pick up maternity coverages and take extra shifts on her days off whenever the practice needed someone.
With her savings, she made one $85,000 payment in that sixth year.
"I didn't work with a financial planner because I'm a slacker," Dr. Wehking said. "A financial planner might have suggested a smarter way to spend that money, but the freedom of not having that payment was so worth it."
How did she celebrate? She bought a house.
"You can buy or save a lot with an extra $2,500 a month," she said.
Dr. Kaitlyn Ducote
$130,000/2.5 years
Dr. Ducote knew student loans in dental school was simply the reality.
To keep it in the low end, she decided to stay close to home, living with her parents while attending Louisiana State University for dental school
.


"Today, I still live with my parents, that's one way I kept my principal so low," Dr. Ducote said, adding she also practices only 10 minutes away.
Despite the relatively low student loan total, she wasn't satisfied until her debt was gone.
"I was supposed to pay $1,400 a month for a 10-year loan repayment plan," she said. "But I wanted to be debt free as soon as possible. Considering the interests, I wanted to pay as little as possible for this loan."
Dr. Ducote, who graduated in 2017, decided to refinance through
Laurel Road
, the student-loan refinancing program endorsed by the ADA.
"My financial advisers told me not to refinance until I get it down to $100,000," she said. She did that by using money she'd saved up by working throughout dental school.
Although she looked at similar refinancing programs, Laurel Road offered her the lowest rate. She began the application process in the spring of 2018. By creating an account and providing some financial information, Laurel Road was able to tell her at the outset if refinancing was for her. It was.
Initially, her new interest rate was set at 5.2%, but she knocked it down a quarter percent by signing up for autopayment, and another 0.25% through the ADA endorsement, leaving her with a 4.7% interest rate.
Dr. Ducote said she also switched to a five-year repayment plan, putting her monthly payment at $1,900. Dr. Ducote managed to cut that time in half by paying, on average, an extra $3,500 a month.
"I was determined to get into 2020 without student loans," she said.
She made her last payment on Dec. 20, 2019, ultimately saving her $35,000.
Today, she's now saving to buy a home. But first things first.
"I'm treating my parents to dinner," Dr. Ducote said on how she plans to celebrate. "Wherever they want to go as a thank you for putting up with me."
Dr. Jonathan Vo
$200,000/2.5 years
Dr. Vo graduated in 2015 when he was only 24, with a goal of owning his own practice before 30.
To pay off his student loans, he'd need a strategy.
After graduation, he switched to the Revised Pay As You Earn, or REPAYE, program, an income-driven repayment plan that caps federal student loan payments at 10%.
"Being a resident, my income was relatively low," he said, adding you'd want the government to assess you at your lowest income level possible so that your required monthly payment is as low as possible.
"That way extra money can be allocated towards paying off the principal which reduces the overall interest accrual," he said. "It's all strategy."
But having a low resident salary was a double-edged sword. It meant, after paying the bills, he only had $1,000 that could go towards the loans.
He worked Monday through Friday at his residency, but that wouldn't be enough to erase $200,000 in six years.
Dr. Vo began practicing on Saturdays, working six days a week.
"My Saturday gig is what allowed me to pay the student loans," he said, adding he earned an average of $1,000 a day. "In total I was able to pay about $5,000 a month towards my loans"
During tax refund time, and when he had additional money, Dr. Vo would make another bulk payment.
His strategy also included focusing on the loans accruing more from interest.
"The monthly payment goes towards all of your loans, but anything extra can be designated to a specific loan disbursement," he said. "Paying off loans is a game. The government or bank is the enemy, and they're going to always win with the interest. Your goal is simply to minimize how much interest you're paying."
Dr. Vo beat the game in two and a half years and celebrated by buying his first car — a shiny Volvo XC-60.
"Before then, I was taking the bus and commuting to work, and it was a drag," he said.
Then he accomplished his goal at 29. In January 2019, he bought a prosthodontist practice in downtown Seattle.
"Now I'm back in debt," he said. "But I've got plenty of time to pay this off and enjoy life."