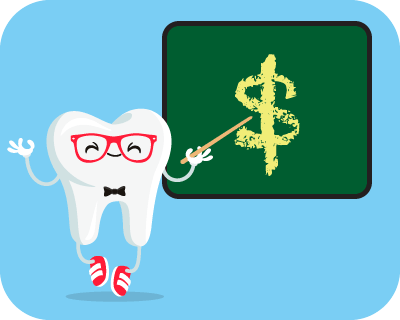 Are you a full-time working dentist?

Is your credit score 680 or higher?

Do you have educational debt?

If the answer to these questions is yes, then it might be time to consider refinancing. With the average dental student graduating with more than $250,000 in debt, refinancing can help dentists save thousands of dollars over the course of their loans' lifetime.

As a member benefit, the ADA exclusively endorses the Laurel Road student loan refinancing program that enables dentists to refinance existing federal and private undergraduate and graduate school loans at a 0.25% lower rate as long as they maintain their ADA membership. Since 2015, almost 4,000 ADA members have refinanced with Laurel Road.

Who qualifies for refinancing?
Dentists become eligible to apply for loan refinancing once they have graduated and signed an employment contract. Fourth-year students who are matched to a residency program with proof of enrollment have other refinancing options.

How long does the loan process take?
Online application takes as few as 10 minutes to complete once the applicant has all supporting documentation in place. Once the loan is approved and all documentation is submitted, the loan can close in as quickly as 5 days or as long as 30 days.

Do I have to refinance all of my loans or can I just refinance a portion?
Typically, there is no maximum loan size. Sometimes there is a minimum. For example, Laurel Road requires a minimum of $5,000 in order to refinance.

Who shouldn't refinance?
Those dentists who are considering returning to school and want to defer their loans, shouldn't refinance. For dentists considering going back to school it is recommended that they wait to refinance until they complete their education.

What happens if you don't qualify?
In some cases, dentists may not qualify for refinancing. It's important to know your credit score and how that might affect your ability to refinance. In the U.S., there are three national credit bureaus (Equifax, Experian and TransUnion) that may have different information regarding your credit history. Before you apply for any loan, be sure to check out your credit report. Check for any incorrect listing of missed payments or defaults. Contact the credit reporting company if you find any inaccurate reporting. If you're the victim of identity theft, this is one way to discover it. For information on improving your credit, visit MyFico.com.

Other financial benefits for ADA Dentists through relationships with endorsed companies and programs:
• Dentists pursuing any one of the advanced dental education (residency) programs accredited by the Commission on Dental Accreditation are able to refinance their student loans through Laurel Road as soon as they are admitted to a program.
• ADA members are eligible for interest rate discounts on practice finance loans through BMO Harris Bank.
• ADA members have access to group insurance through Great West Financial and retirement resources, including 401k plans, through Equitable that can help secure their financial future.

For more information on Laurel Road and student loan refinancing and current rates, visit LaurelRoad.com/ADA. For information on ADA debt resources, visit ADA.org/mydebt.