When I graduated from dental school in 2012 I visualized what my future and career would look like, but never did I think I would have to work through a pandemic and a Tiger King documentary.
So what do we do with the cards we have been dealt?
I am an associate in an office in Norfolk, Virginia, which is part of a group practice. One thing I have always found to be true is that communication is key. Being a recent graduate of the
ADA Institute for Diversity in Leadership
program, I have made some amazing friends who are great leaders in their respective communities. My IDL class has been able to keep in touch and share information regarding the current state of affairs and how it affects our livelihood.
What my office has done to make sure our team and patients are safe is first and foremost making sure we communicate with our team and patients as to what is going on with the practice every step of the way. From the beginning, the team was made aware of the changes in regulations and the number of cases in our state. A skeleton crew covered patient emergencies as needed.
As we were gearing up to go back to work, seeing more than emergency cases, our team and patients were made aware that some changes we made will continue and other necessary protocols added for their benefit. This includes staff having their temperature taken upon arrival and ensuring no health changes exist with them or members of their family with whom they have contact. We have secured the appropriate PPE, including N95 masks, and cleaning supplies. Each office held a meeting prior to reopening to review our already high levels of sterilization and aseptic techniques, try on and assign masks, shields and other PPE, review new office updates, and go over our new protocols regarding personal scrubs.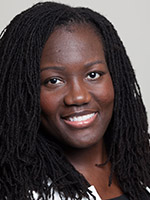 We informed patients that as we resume seeing them, the COVID-19 questionnaire would be reviewed over the phone prior to scheduling, we would no longer have an in office waiting room, their temperature would be taken and documented upon arrival, and we have an expectation that they wear a mask to and in the office. Patients will also wash or sanitize their hands on arrival and departure, and rinse their mouth with a peroxide mouthwash prior to receiving treatment. Patient appointments have been spaced out accordingly to decrease in office volume as well as having companions either wait in their cars or return for pick up.

There are some changes I think that will take place as a result of the pandemic.

The PPE that dental professionals utilize daily will absolutely change, as well as how patients are scheduled.

I do believe dental companies will develop new and more efficient ways to decrease aerosols and splatter. Unfortunately, there could be an increase in more invasive dental treatment. Due to patients having to shelter in place and only having access to emergency treatment being rendered by myself and my colleagues near and far, patients who needed what was deemed elective treatment, will now most likely need larger restorations.

Patients snacking would have most likely increased, and just because patients have spent more time at home, does not mean that their home care will all of a sudden improve. Some patients will also choose to wait even longer to schedule their hygiene and treatment appointments due to the pandemic, finances or loss of insurance, employment or childcare.

I expect to see larger carious lesions and an increase in the number of extractions, root canals and crowns. I foresee an increase in same day treatment and quadrant dentistry to decrease the number of trips patients will have to make and preserve PPE.

Post-COVID-19 crisis I am looking forward to seeing and hugging my family in person and taking my kids to outdoor events and school. I look forward to being able to visit and explore Virginia vineyards and wineries and continue my wine education.

In terms of dentistry, I am looking forward to treating more infants to improve the breastfeeding dyad, doing non-emergent and cosmetic procedures such as smile designs, whitening, and more soft tissue laser procedures. It also would be nice to get on a plane to attend continuing education courses outside of Virginia or even an ADA IDL alumni conference (yes, I'm pitching the idea). Stay safe all you cool cats and kittens!

Dr. Zaneta Hamlin is a general dentist at The Foleck Center in Norfolk, Virginia. She graduated from Howard University College of Dentistry in 2012, her father's alma mater. Her affiliations include membership in the Academy of Laser Dentistry, American Dental Association, Pi Pi Chapter of Omicron Kappa Upsilon (National Dental Honor Society), and Sigma Gamma Rho Sorority, Inc. In 2017, she was recognized by the Virginia Dental Association in the Virginia Dental Journal as one of the 40 under 40 Dentists. Dr. Hamlin is the president-elect of the Tidewater Dental Association, membership chair of the Virginia Dental Association, an external affiliate instructor in the Department of Oral Health Promotion and Community Outreach at Virginia Commonwealth University School of Dentistry, and a regular volunteer at the Chesapeake Care Clinic. She is also the Distressed and Displaced Africa Project coordinator and North American main liaison officer. Dr. Hamlin enjoys wine, traveling with friends, learning new things, and spending time with her husband and two daughters.