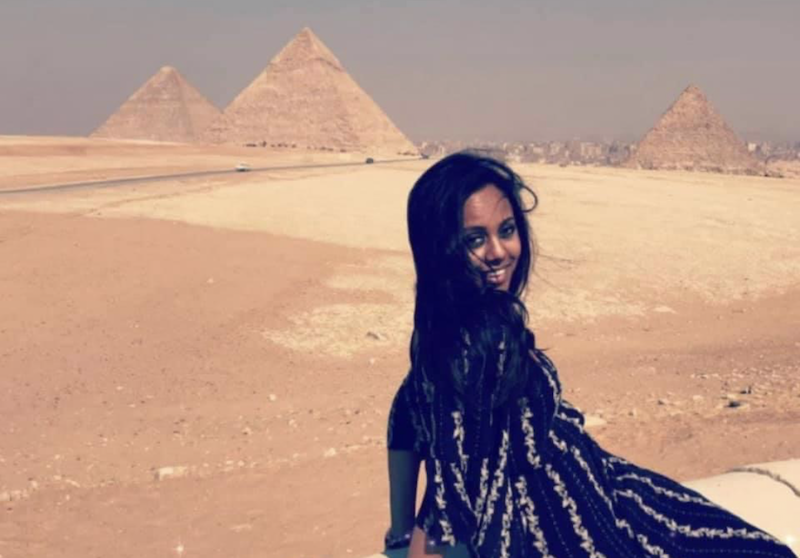 Editor's note: Amrita Rohit Patel, D.D.S., of Chappaqua, New York, is one of the recipients of this year's 10 Under 10 Awards, which recognizes new dentists who demonstrate excellence early in their careers. Dr. Patel, who owns multiple specialty group practices in New York City, serves as the new dentist member of the ADA Council on Dental Benefit Plans and the New York State Dental Association's Council on Ethics. She is in the current class of the ADA Institute for Diversity in Leadership. For more information, visit ADA.org/10under10.
Intrigue. Adventure. Excitement. These are variables of what Dr. Amrita Patel – one of this year's ADA 10 Under 10 Awards recipients – looked for in a career. Yet, it wasn't initially dentistry that attracted her attention while coming of age in Chappaqua, New York.
"As a child, I thought I was going to grow up to be an Egyptologist," she said. "I was fascinated with Egypt. I never really gave dentistry a second thought, despite the fact that my father is an endodontist.
"I didn't really do much that was dental related until I got to college, which is different I think than a lot of people whose parents were dentists and kind of jumped right in when they realized it was something that they were interested in. I had all sorts of other interests and dentistry was never really on my radar until much later in life."
So, where in the world did she develop an interest in Egyptology?
"It came from Carmen Sandiego continuously getting caught in Cairo," she recalls, laughing.
She didn't get to follow in the eponymous TV character's footsteps, but she did finally at least get to visit Egypt. "I did my bucket list Egypt trip in 2018 with one of my very best friends from dental school, and it was magical," she said.
Alas, dentistry is how she ultimately chose to swashbuckle. Instead of taking the path that Carmen blazed, Dr. Patel chose the one of her father.
Together, they own several practices in New York's Westchester County.
"I always had a peripheral interest in science, but it was more because that's just what everyone does, even though my true love was ancient history," she said. "I was a science major in college. It got to a point where it was, 'OK, I have to start making decisions about what I'm doing after undergrad.'"
She bristled a bit about realizing she was leaning toward dentistry.
"I feel like there's a very big stereotype of some of us first generation children whose parents came here to go to professional schools, that this is kind of the pathway that we all eventually follow — into the sciences for exactly the kind of careers that our parents had," Dr. Patel said.
Ultimately, though, the choice was clear and she's putting her own hallmark on the profession through leadership service in organized dentistry. She is the new dentist member of the Council on Ethics for the New York State Dental Association and the new dentist member on the ADA Council on Dental Benefit Plans. She is enrolled in the Institute for Diversity in Leadership and heads up social media for the International College of Dentists, USA Section, where she was also inducted as a Fellow in 2018.
A recipient of the Bernard Tillis Award by the New York State Dental Association and a Fellow of the Pierre Fauchard Academy, Dr. Patel speaks of a hard road to dentistry paved by having key relationships from the beginning – dental school. She met two other aspiring dentists during dental school orientation at New York University College of Dentistry, from which she graduated in 2011.
"Dental school was hard for me," she said. "You know, the science and the academic portions came very easily. The clinical dentistry and hand skills did not. Thankfully, I had both of my best friends. They were great. The clinical portions of dental school and the simulation lab part? They are the reason that I made it through. I had to practice a lot more than a lot of people did, but I think it's one of those things where you either pick up on it very quickly or you take your time. It took me time, and I finally got it."
She is big on paying blessings forward and changing the face of dentistry to reflect more women, racial minorities and others with little representation.
"I understand that I was given a platform and I had this great opportunity that many people don't," Dr. Patel said. "Outside of clinical dentistry being able to be supportive with future generations is very important to me, and so I have stayed actively involved with the American Student Dental Association. And, I still have my leadership positions within the state and nationally."
Her own experiences give her a soft spot and valuable frame of reference for younger dentists and dental students who may also face challenges. She advises them to look for a strong peer support system early on.
"When I speak to students who [ask about being a new dentist] I tell them it will be very hard to make it through without your life raft, so make sure you find them and hang on to them," she said.
Dr. Patel works six days a week with her father, Dr. Rohit Z. Patel, at their practice with various locations in Westchester County, New York, where she specializes in restorative and cosmetic dentistry.
"We are very committed to working with newer graduates because, as I said as a child of an immigrant, someone gave my dad a chance when he came to this country not knowing anyone," she said. "Obviously, I had him. We very much believe in giving people a chance."
When she's not working or volunteering to serve on councils, she relaxes at home and visits her folks who live nearby. She also takes as many excursions in the world as possible. In fact, she was vacationing in the Maldives when discussing her career for this article.
"My Sunday is my day to unplug, so I try to do as little as possible," she said. "I go and spend time with my parents because I only live about 15 minutes from them. I would say that my overall number one hobby is seeing the world. Adventuring. There's just so much to see out there. In the next couple of months we're going to Italy. We're going to Portugal. It's constantly moving every chance that I get."