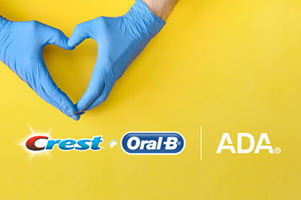 The ADA is offering 25 complimentary registrations for new dentists to attend the virtual ADA Dentist Health and Well-Being Conference.
The complimentary registrations, funded by a grant from Crest + Oral-B, will be accepted on a first-come, first-serve basis. New dentists should use the code: 2021NEWDENT when registering. A new dentist is a dentist who graduated from dental school fewer than 10 years ago.
The virtual
2021 Dentist Health and Well-Being Conference
, Developing Strategies for Building Resilience Through Human Connection and Peer Support will be held Aug. 13 from 9:30 a.m.-4 p.m. Central time.
The timeliness of this biennial conference is paramount given the impact that the COVID-19 pandemic has had on our personal and professional lives. Surveys of new dentists in 2020 showed that a challenging year for members and the profession had significant impacts on overall well-being. These members expressed a desire for additional programs to support them in their day-to-day work and achieving greater self-care.
"I have long thought that the Wellbeing Conference is one of the ADA's hidden gems. I'm excited that ALL dentists will have the opportunity to attend and it will be hidden no longer," said Lindsay Compton, D.D.S., member of the New Dentist Committee. "As dentists we have so many sources of pressure and stressors. We have pressure at home and the office. At the office we have the stress of growing a practice, keeping our patients healthy, keeping our team safe, and there are too many more to mention. Next you layer on top of that the stereotypical dentist personality of always striving for excellence and perfection. It can often times be too much to handle."
Resilience is an ongoing process that allows us to manage change, adapt to adversity, and bounce back. How do we become more present and resilient not only at work, but at home? How do we begin to reclaim the care we need for ourselves so that we can better care for others?
This year's conference features sessions and speakers focused on building resilience as well as sharing knowledge about the challenges dental professional face in the dental practice environment. By the end of this conference, you will be able to:
• Identify and discuss best practices and experiences in building individual and organizational resilience.
• Foster resilience through the building of relationships and social connections.
• Learn techniques and tactics to implement in various aspects of life to build one's own resilience and foster the same in others.
"Perhaps it's time we put our wellness and mental health at the top of our to do list?" Dr. Compton said. "By learning more about keeping ourselves well and being well we are being leaders and adding value to our team and patients. We are enhancing our leadership skills and building personal skills that will be a solid base for the rest of our career."
Attendees of the 2021 Dentist Health and Well-Being Conference can earn up to 5 CE credits. The cost for ADA members is $100; non-members, $250; and state well-being executive directors, $100.
To register, visit
ADA.org/wellbeingconference
.