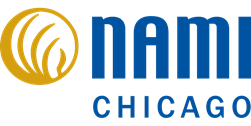 Dentists seeking to learn more about mental health and wellness techniques and strategies are invited to attend a free webinar hosted by NAMI Chicago, an affiliate of the nation's largest grassroots mental health organization.
The webinar,
Mental Health, Dentistry & You
, is scheduled for June 22 at 7 p.m. Central time. It's the first in a series of educational programs on mental health and wellness provided in part by a grant from Crest + Oral-B.
In the one-hour workshop, participants will learn about NAMI Chicago's resources, dive into the definition of wellness, learn how to recognize when a colleague is struggling and identify ways to be supportive.
The digital event will also address specific aspects of the dental practice and workplace that provide challenges and opportunities for wellness. NAMI Chicago will provide wellness techniques and strategies that dentists and their teams can implement in their workplace.
To round out the session, participants will create their own wellness plan, which can help them better manage stress and engage in self-care. Other objectives include understanding stress and burnout and how they occur; considering the trauma and impact of the COVID-19 pandemic; and learning how to serve as a support for colleagues, friends and family.
For the last year, NAMI Chicago has provided expertise and input to the ADA on wellness programming and ways to support members and staff alike during an especially challenging time. To build on this relationship, the ADA announced in May it has entered into a formal agreement with NAMI Chicago to develop a series of mental wellness tools and resources that can be used easily and effectively in the dental practice setting. These resources will be provided in part through a grant to the ADA from Crest + Oral-B, the goal of which is help new dentists and their teams recover from the impacts of the pandemic.
To attend the webinar, visit the
Zoom registration webpage
.