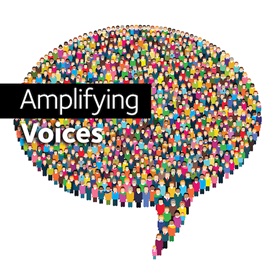 In honor of Pride Month, dentists seeking to learn how to be a stronger LGBTQ+ ally in their practice are invited to a virtual open forum organized by the ADA's New Dentist Committee and Diversity and Inclusion Committee.
The forum,
Amplifying Voices: An Open Forum on LGBTQ+ Community and the Dental Profession
, is scheduled for June 23 at 7 p.m. Central time.
"As health care and dentistry continue to make progress, the only way we can have true equality is through the allyship of all of our colleagues and those in leadership positions," said Alex Barrera, D.D.S., who is one of the event's panelists. Dr. Barrera helped found the Houston Equality Dental Network, an organized dentistry group specifically for LGBTQ+ dental professionals and patients.
"I encourage all dental professionals to take the time to join us during this open forum to better understand the LGBTQ+ community," he said. "It is only with continued awareness, education, and celebration that we can come together to ensure that the world is a safer and happier place for all."
During the open forum, panelists will share their journey in dentistry, including key motivators, successes and challenges they have faced. Panelists will discuss how attendees can learn to be a stronger ally and rise up through adversity. There will also be an opportunity to ask questions.
Along with Dr. Barrera, the panel includes Rosa Chaviano Moran, D.M.D., associate dean for admissions at Rutgers School of Dental Medicine; and Anne L. Koch, D.M.D., who has endowed a five-year diversity and inclusion program at the Harvard School of Dental Medicine. The open forum will be moderated by Mina Kim, D.D.S., New York County Dental Society vice president and member of the ADA Diversity and Inclusion Committee.
The event seeks to provide dentists with knowledge about the LGBTQ+ community in dentistry, along with tools to make the dental profession more inclusive and welcoming to all.
Attendees are encouraged to wear their favorite Pride and/or dentistry-themed gear.
The meeting will be recorded and will be available on the ADA's YouTube channel. To attend the virtual event,
register here
.