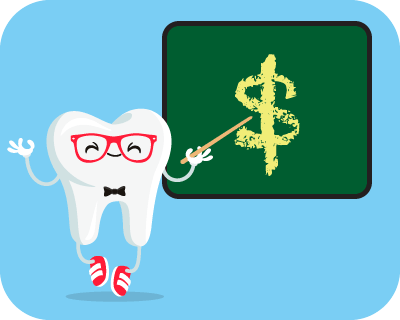 New dentists and dental students seeking to better understand their financial journey — whether their dental school debt is staggering or they feel they have a handle on it — are invited to a free webinar that can lead them on a road to financial security, sooner than later.
The live webinar, "Plan Your Financial Journey: A Series for Dental Students & New Dentists," will be held May 25 at 7 p.m. Central time, and dentists can earn 1 hour free CE credit.
The webinar is the first in a new financial series developed in direct response to the concerns and challenges voiced by dental students and new dentists. A series of live and recorded webinars and supplemental content will cover financial concerns and options targeted to dental students and new graduates; those five years out of dental school; and those 10+ years in practice. This financial journey series is brought to you in part by a generous grant from Crest + Oral-B.
During the May 25, attendees will hear from fellow ADA members who have been in their shoes as well as financial advisors, insurance and retirement plan experts endorsed by the ADA qualified to assist new dentists evaluate their needs and determine the best options to achieve their financial goals. These include Dr. Daniel Hall, New Dentist Committee chair; Dr. Britany Matin, new dentist member of the Council on Member Insurance and Retirement Programs; Santo LoPorto, senior director of Equitable Life Insurance Company and client relationship manager for the ADA Members Retirement Program; Stephen B. Dunbar III JD, executive vice president of Equitable Advisors Group; Tom Kacirek, vice president with Protective Life Insurance Company; Amanda Breneman, BMO Harris Bank product manager; and Alex Macielak, of Laurel Road.
The first webinar will cover topics related to:
How can I build a good credit rating to help me secure future loans or secure refinancing?
I've got so much debt, how can I possibly think about loans for a practice or even a home?
Which should I be doing first – paying off debt or saving for my future?
How can I secure a personal financial advisor and what should I look for?
What types of insurance do I really need and how do I assess my options?
According to the ADA Health Policy Institute, 83% of dental school graduates in the class of 2019 had some level of educational debt. The average educational debt of 2019 dental school graduates were $292,169 for all dental schools (up from $157,327 in 2000); $261,305 for public dental schools; and $321,184 for private dental schools.

Register for the "Plan Your Financial Journey" webinar here.