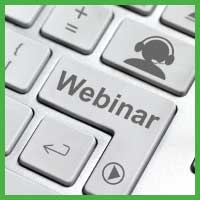 New dentists seeking to better under addiction and dentistry's role in fighting the opioid crisis are encouraged to attend a one hour free webinar led by Drs. Sharon Parsons and David Kimberly, both past presidents of the Ohio Dental Association.
Titled
Opioids, Dentistry and Addiction: The Dentist's Role in Treating Pain
, the webinar will be held Oct. 21 at noon CST.
The United States experienced a tragic rise in drug overdose deaths in 2020, which was largely caused by inappropriate use of opioids. Attendees will hear from Dr. Parsons, a practicing dentist in Columbus, Ohio, and Dr. Kimberly, an oral surgeon from Akron, Ohio, about the positive role dentists can play to help mitigate the opioid crisis.
Additionally, attendees can gain a better understanding of the relationship between substance use and addiction, as well as learn about treatments currently available for acute pain.
Attendees can earn 1 CE credit.
To register for the free webinar, visit this
Zoom registration page
.