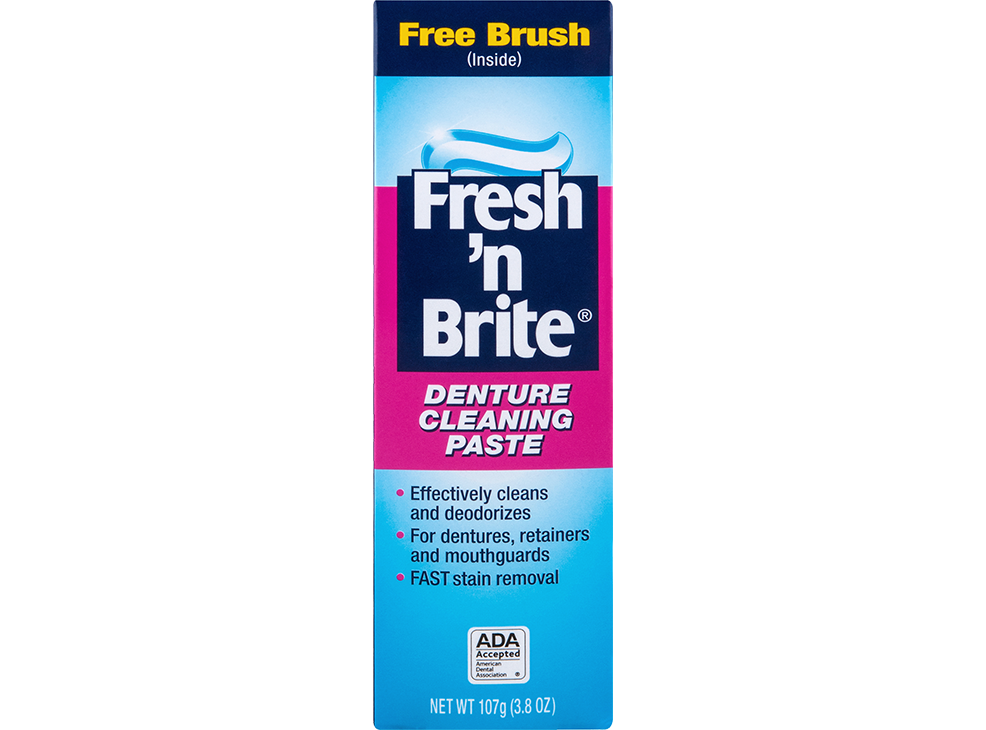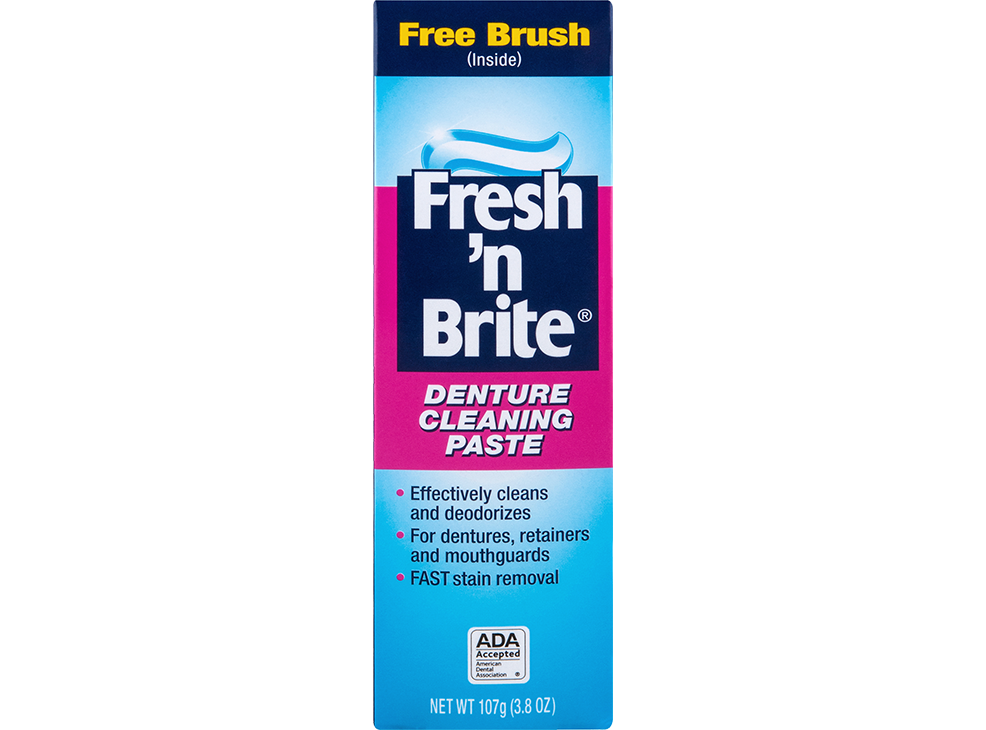 Fresh'n Brite Denture Cleaning Paste
Seal Statement
The ADA Council on Scientific Affairs Acceptance of Fresh'n Brite Denture Cleaning Paste is based on its finding that the product is safe and has shown efficacy in cleaning removable prostheses, when used as directed.
Helps clean removable prostheses
Directions:
For best results, use twice daily (morning and night) or after meals.
Remove dentures. 
Rinse with warm water prior to brushing.
Apply Fresh'n Brite to denture brush or toothbrush. 
Hold denture firmly and brush all surfaces well. 
Rinse thoroughly with warm water.
Clean dentures over a sink containing water to avoid damage if dropped. 
Inactive:
Propylene glycol, Purified Water, Methylparaben, Saccharin Sodium Powder, Sodium Lauryl Sulfate, Polyethylene Glycol, Silicon Dioxide, Hydrated Silicon Dioxide, FD&C Blue No. 1, Propylparaben, Sorbitol, Flavor. CONTAINS CORN.
Additional information about the product, including whether coupons or promotions are available, is available on the company's web site.
Revive Personal Products
8 Elmer Street
Suite 1
Madison NJ 07940
Ph: 973.360.1090
Ph: 888.317.4402
www.bleedinggums.com