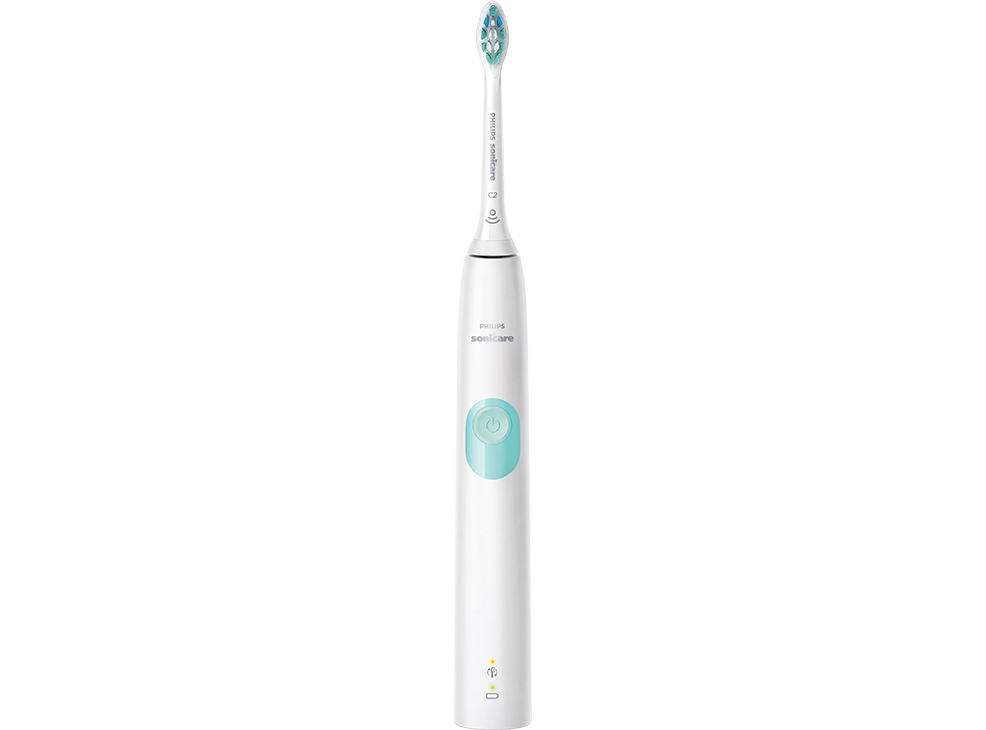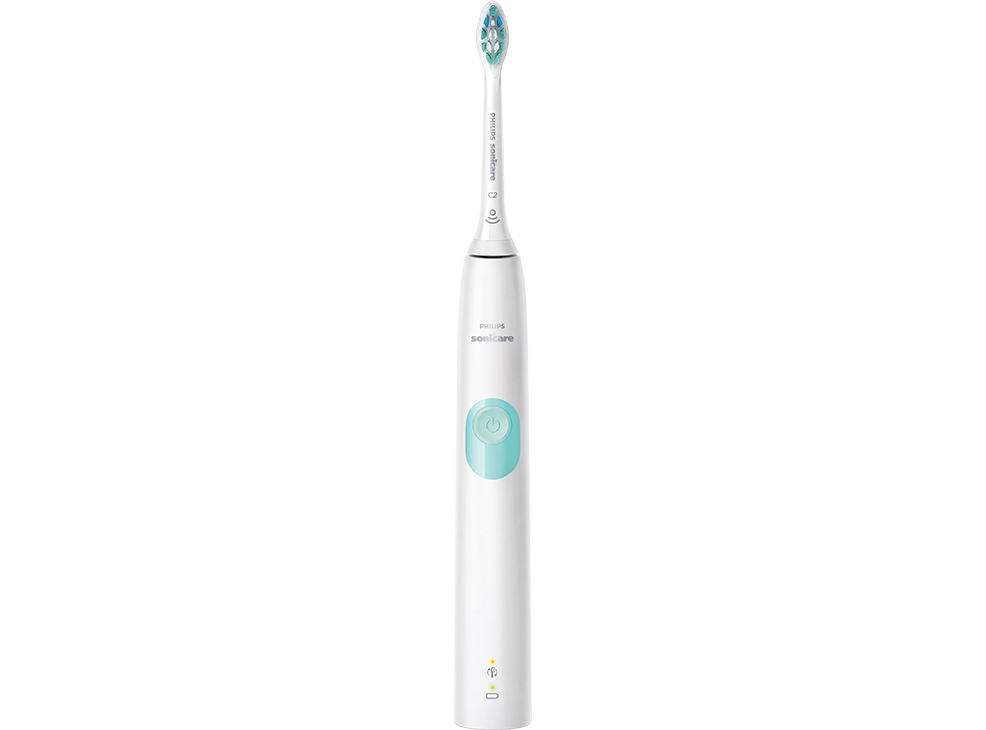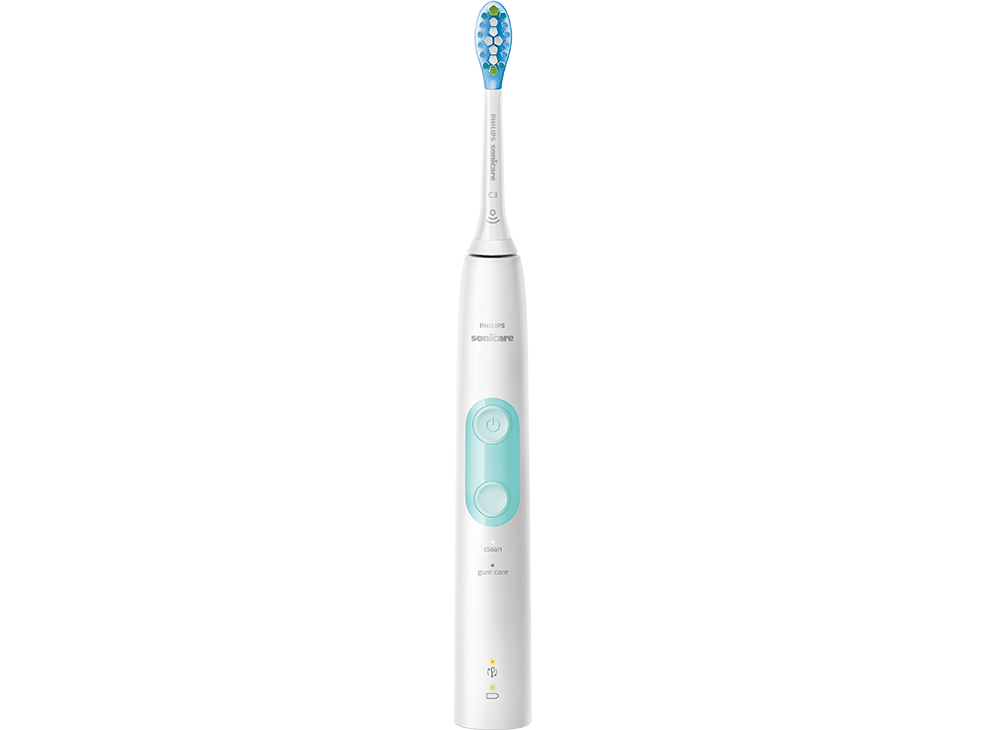 Philips Sonicare ProtectiveClean
Seal Statement
The ADA Council on Scientific Affairs' Acceptance of Philips Sonicare ProtectiveClean is based on its finding that the product is safe and has shown efficacy in removing plaque and helping to prevent and reduce gingivitis, when used as directed.
Helps remove plaque.
Helps prevent and reduce gingivitis.
Features:
Models 4100 and 4700
Two-component system: handle and brush head.
Advanced sonic technology. 31,000 brush strokes per minute.
Optimum Plaque Control brush head's nylon bristles are arranged into discrete tufts along the brush head. The bristle field is contoured to facilitate bristle access to hard to reach surfaces.
BrushSync technology: Brush head replacement indicator, know when to replace your brush heads Pressure Sensor2 week battery life.
To reduce the risk of burns, electrocution, fire, or injury:
Do not clean the brush head, the handle or the charger in the dishwasher.
Do not use attachments other than those recommended by the manufacturer.
Do not plug into an outlet with a voltage other than specified on the bottom of the product.
Discontinue use if the product appears damaged in any way (brush head, handle or charger, etc.).Keep the cord away from heated surfaces.
Do not use the base charger outdoors or near heated surfaces.
Use this product only for its intended use as described or as recommended by your dental professional.
Children should be supervised to ensure that they do not play with the product.
Philips Sonicare is a personal care device. It is not intended for use on multiple patients in a dental office or institution. This appliance has only been designed for cleaning teeth, gums and tongue. Do not use it for any other purpose. Stop using the appliance and contact your doctor if you experience any discomfort or pain. For complete warnings, see product instructions.
Additional information about the product, including whether coupons or promotions are available, is available on the company's web site.
Philips Personal Health, a division of Philips North America LLC
1600 Summer Street
Stamford CT 06905
Ph: 800.217.8822
www.usa.philips.com