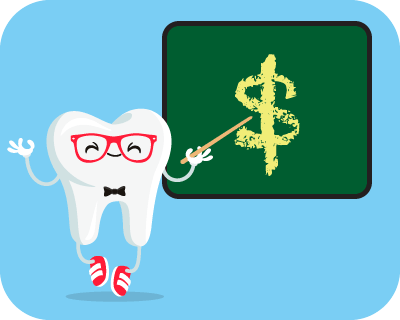 Dear Christine
: I am considering becoming a practice owner, but I've heard stories that make buying a practice sound like a nightmare. I am a planner by nature, so dealing with a lot of unknowns makes me anxious. How can I how can I solve for potential problems upfront? – No More Horror Stories
Dear No More
: It's true that buying a practice can have its share of surprises, such as legal considerations and unexpected compromises. However, there are some steps you can take now to ensure one of the biggest financial decisions of your life doesn't devolve into a tale of woe.
Build your credit: Be aware of any negative marks on your credit report. Obtain a free copy of your report and know your FICO score. Research steps you can take to improve your credit score, which will translate into more attractive financing options.
Build your cash reserves: Your bank financing will include the purchase as well as working capital, but you need to plan for expenses above and beyond standard operating costs. If the roof leaks or a piece of expensive equipment fails, you don't want to be too reliant on credit cards or incur additional debt.
Know your production: The size of the practice that you purchase should reflect your personal ability to produce and manage. Review your production reports at your current practice, increase your hand speed, and cultivate relevant management experience prior to setting out on your own. You want to buy a right-sized practice for you, not too large or too small.
Think twice about location: Practices are difficult to move, as a change in location will likely trigger patient attrition. The location of the practice needs to be in a place where you will want to work, near to where you want to live. Is it someplace where you'd want to raise a family? Do you have existing community ties?
Assemble your dream team: Decline the offers of help from friends and family in this particular instance and find yourself a dental CPA, a dental transition attorney, and a banker experienced in practice financing. This team will help assess the viability of the practice and can save you valuable time and money in the long run.
When you decide you want to be a practice owner, so many things will feel like they are outside your control. The above actions will help ease the way and give you confidence in your decisions when the time is right.
A commercial banker since 2006, Ms. Olmstead Lopez advises mid- to large-size practices, leveraging her background in commercial credit underwriting and structuring, and providing industry-specific expertise and local market insight to add value, foster long-lasting relationships and — above all — helping dentists realize their vision for growth.
Editor's note: This article is provided by BMO Harris Bank, the ADA Member Advantage-endorsed provider for practice financing. Call 1-833-276-6017 or visit bmoharris.com/dentists for more information.