As we enjoy the warmth of the season, the ADA is shining a bright light on its' summer of wellness initiatives.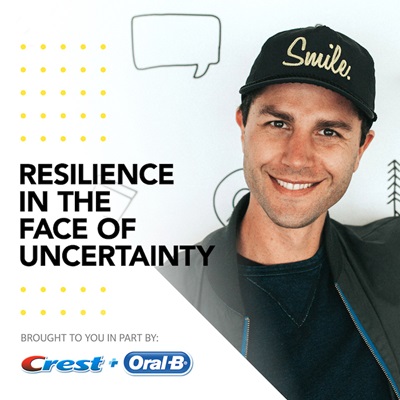 With grant funding from Crest + Oral-B, the ADA has spent the last year developing a suite of new wellness programs to launch throughout 2021. Surveys of new dentists in 2020 showed that a challenging year for members and the profession had significant impacts on overall well-being. These members expressed a desire for additional programs to support them in their day-to-day work and achieving greater self-care.
We invite members to dip their toes into these programs supporting individual and dental team physical, mental and financial health. So fire up the grill, make some iced tea and enjoy these entrees from the ADA.
Physical Wellness
• Get moving with ClassPass, a new ADA endorsement that provides free on-demand fitness classes and workouts as well as discounted passes to gyms and in-person classes, all from one app. Enter ADA2021 for the company code.
• Read these tips and tricks for managing PPE, and view this webinar with some workarounds for managing discomfort.
Mental Wellness
• Join best-selling author, MTV star and mental health advocate Ben Nemtin on July 27 for a free webinar to learn how you can increase your well-being in times of stress, anxiety and burnout. He will speak on "Resilience in the Face of Uncertainty." Register now.
• The new Ultimate Workplace Mental Health Toolkit from the National Alliance on Mental Illness (NAMI) Chicago was developed to support members and the dental profession in discussing and addressing mental health in the workplace. It includes flyers that can be printed and displayed in the office.
• Take a breather from life's chatter through supported breathing exercises, then learn additional ways to take care of yourself in a new video from Hope for the Day.
• On August 16, NAMI Chicago will hold the second webinar in a series on mental health and wellness. Look for more details on registration coming soon. The first webinar, held in June, is now available on demand.
• The virtual ADA Dentist Health and Wellbeing Conference on Aug. 13 will focus on developing strategies for building resilience through human connection and peer support. Register now.
Financial Wellness
• A special issue of Dental Practice Success offers "Financial Foundations for the New Dentist" to support you as you navigate your financial journey from school to career.
• Financial expert Jean Chatzky shares five tips to help you achieve your financial goals in 2021 and beyond.
• ADA.org/Money is the new home to all resources and materials to help new dentists in find answers to financial questions.
• Read the New Dentist Now blog for peer-to-peer advice on managing student debt.
• In the recent "Plan Your Financial Journey" webinar, experts from ADA financial partners offer tips for navigating debt and early career financial concerns. View snippets from this webinar on the following topics:
- Can I afford a house and a practice with student loan debt?
- What kind of assets are needed to secure a practice loan?
- Secure a Financial Advisor Right for You
- Pay Back Student Loans with the Option Best for You
- Secure a Practice Loan Even with Substantial Debt
- Good Credit Matters
- Balancing Debt and Saving for Your Future
Dive in to these great programs before summer ends to chart a path to full-body wellness and stay tuned for additional programs to be launched in the coming months, including new ergonomics videos and more resources to support your mental, physical, and financial well-being.