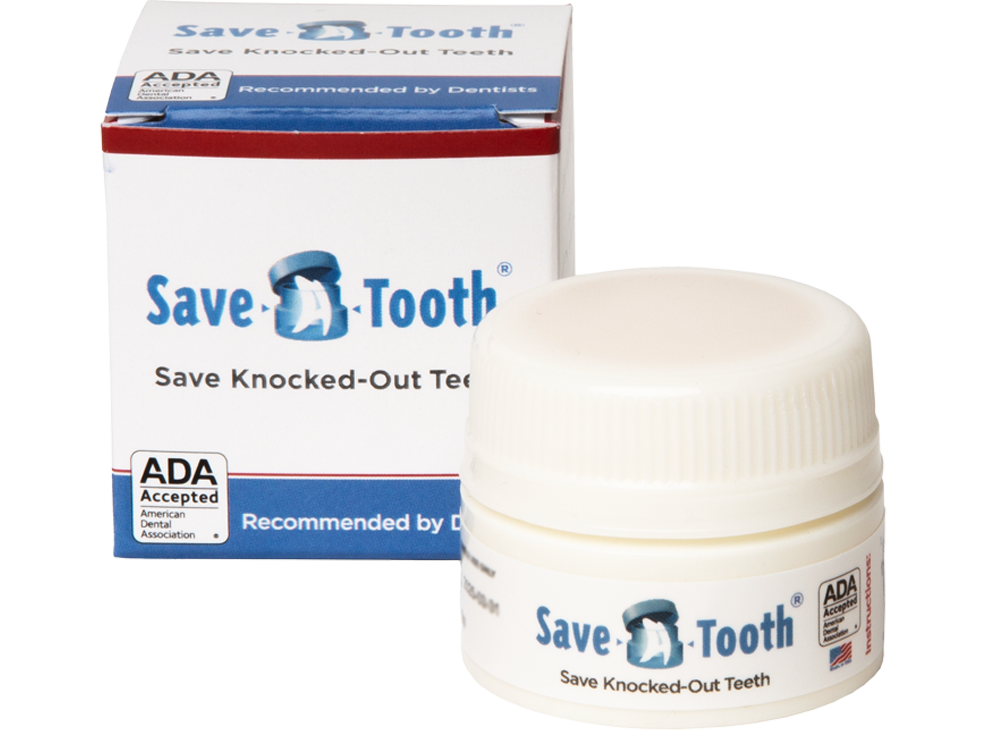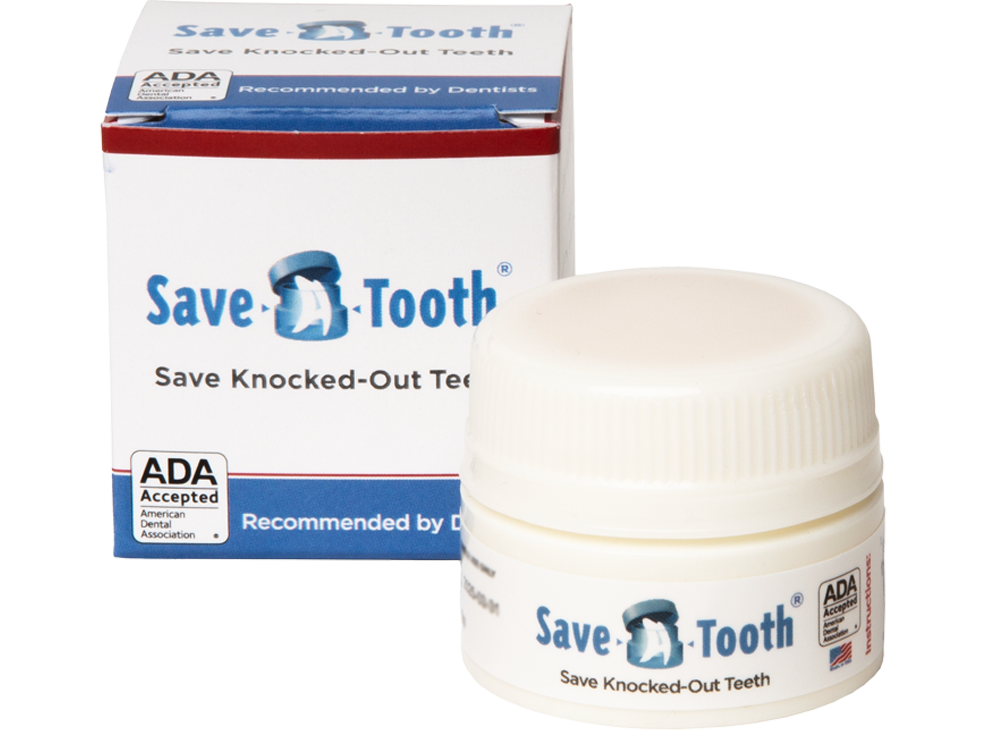 Save-A-Tooth
Seal Statement
The ADA Council on Scientific Affairs' Acceptance of Save-A-Tooth is based on its finding that the solution used in Save·A·Tooth has been shown to increase the survival rate of a traumatically avulsed tooth, when used as directed. Although data show that the solution is effective up to 24 hours, the survival rate is highest if the tooth is replanted by a dentist within one hour.
Increases the survival rate of a traumatically avulsed tooth
Emergency Tooth Preserving System:
Nourishes knocked-out teeth for replantation by a dentist.
Directions:
Unscrew the Save·A·Tooth system container top and peel the safety seal, being careful not to spill the tooth preserving fluid.
Drop the knocked-out tooth into Save·A·Tooth system container. Do Not Rinse Off The Tooth Or Attempt In Any Way To Clean It Off Before Dropping It Into The Container.
After the tooth is in the container screw the top back onto the container. Make certain that no fluid has spilled out and that the top is on tightly. Hold the container upright.
Take the patient and the tooth to the dentist as soon as possible. The tooth will be preserved in Save·A·Tooth system for up to 24 hours. Identify patient on the "write on area" on jar.
There is no guarantee of long term retention of a replanted tooth. A small percentage of replanted knocked-out teeth will be lost even with optimum treatment.
To prevent the spread of infectious disease, do not place the teeth of more than one person in the same Save·A·Tooth system container.
Inactive:
Water;Calcium Chloride;D-Glucose, ;Magnesium Sulfate (anhydrous);Potassium Chloride;Sodium Bicarbonate, Sodium Chloride, Sodium Phosphate (Monobasic)
Additional information about the product, including whether coupons or promotions are available, is available on the company's web site.
SmartPractice
3400 E McDowell
Phoenix AZ 85008
Ph: 6022250595
smartpractice.com