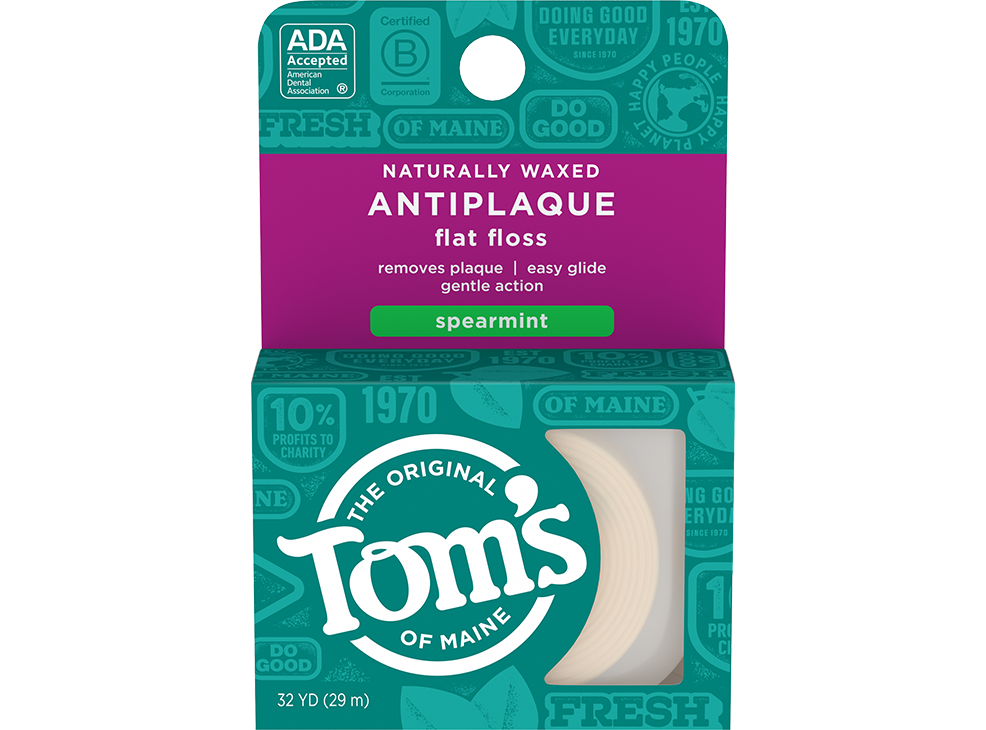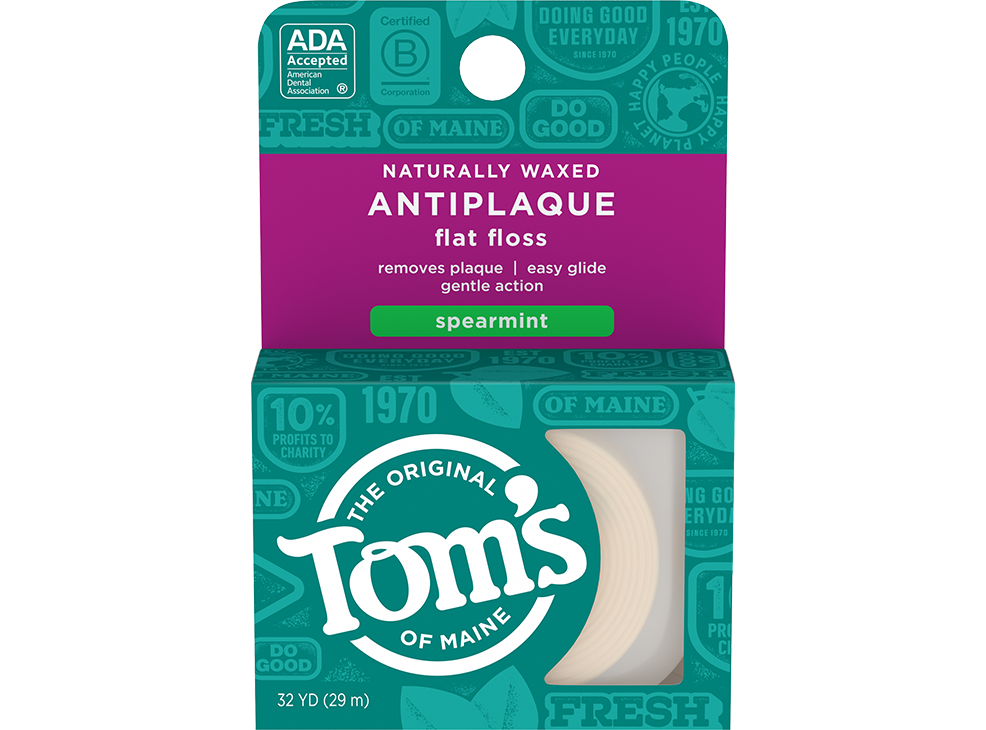 Tom's of Maine Naturally Waxed Antiplaque Flat Floss
Seal Statement
The ADA Council on Scientific Affairs' Acceptance of Tom's of Maine Naturally Waxed Antiplaque Flat Floss is based on its finding that the product is safe and has shown efficacy in removing plaque between teeth and helping to prevent or reduce gingivitis, when used as directed.
Helps remove plaque between teeth
Helps prevent gingivitis between teeth
Directions:
Grasp about 18" of floss and wrap around the middle fingers.
Using thumb and fingers of both hands gently work between each tooth to just below the gum line. 
Disrupt the plaque biofilm by sliding the taut floss in a "C" shape against the surface of each tooth. 
Make dental professionals happy and use daily.
Additional information about the product, including whether coupons or promotions are available, is available on the company's web site.
Tom's of Maine
2 Storer Street
Suite 302
Kennebunk ME 04043
Ph: 207.985.1188
Ph: 800.367.8667
www.tomsofmaine.com