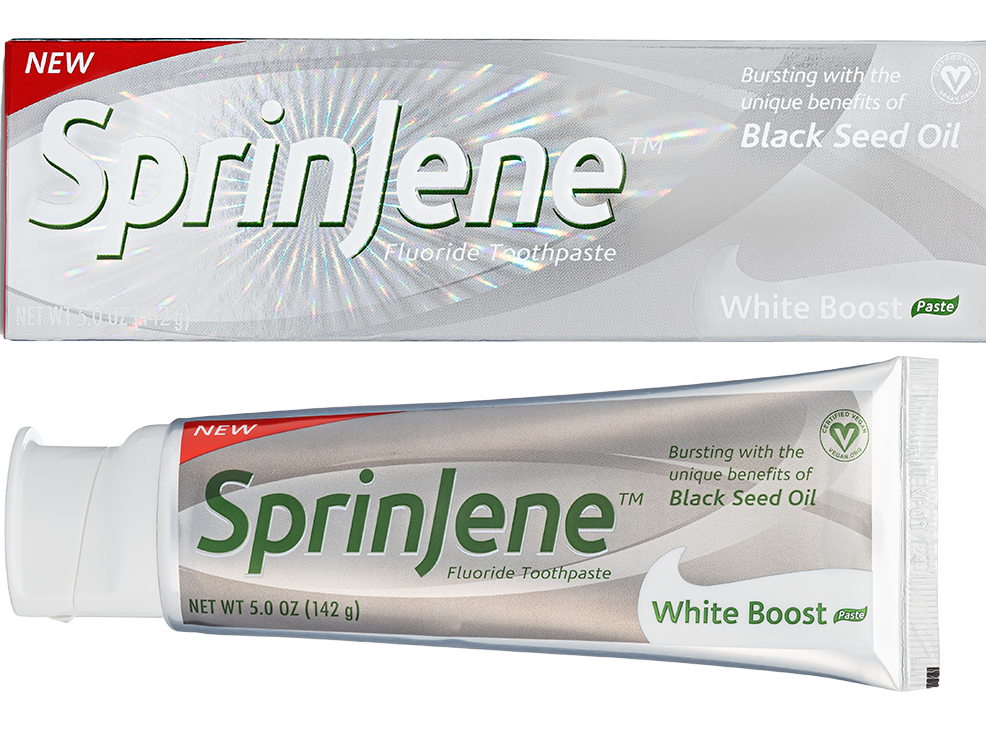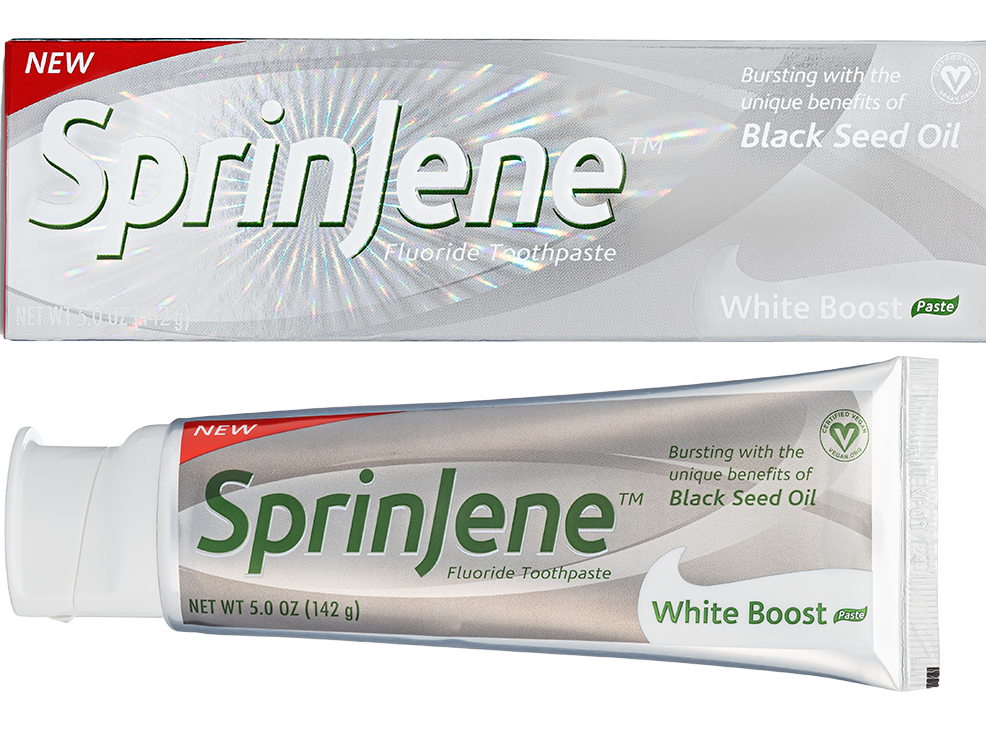 SprinJene Fluoride Toothpaste White Boost
Seal Statement
The ADA Council on Scientific Affairs' Acceptance of SprinJene Fluoride Toothpaste White Boost is based on its finding that the product is safe and has shown efficacy in helping prevent tooth decay when used as directed.
A sodium fluoride containing dentifrice that is aimed to help prevent dental caries. SprinJene Fluoride White Boost toothpaste is Certified Vegan, Halal, Kosher and Gluten-free.
Additional information about the product, including whether coupons or promotions are available, is available on the company's web site.
Health and Natural Beauty USA, Inc.
140 Ethel Road West
Suite W
Piscataway NJ 08854
Ph: 732-640-1830