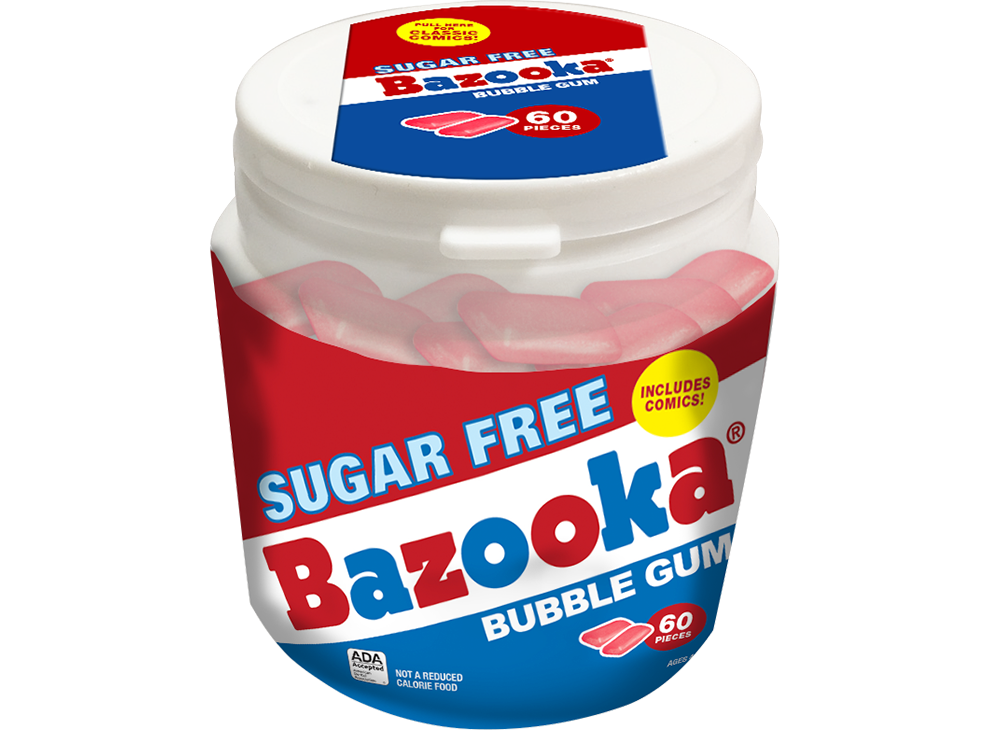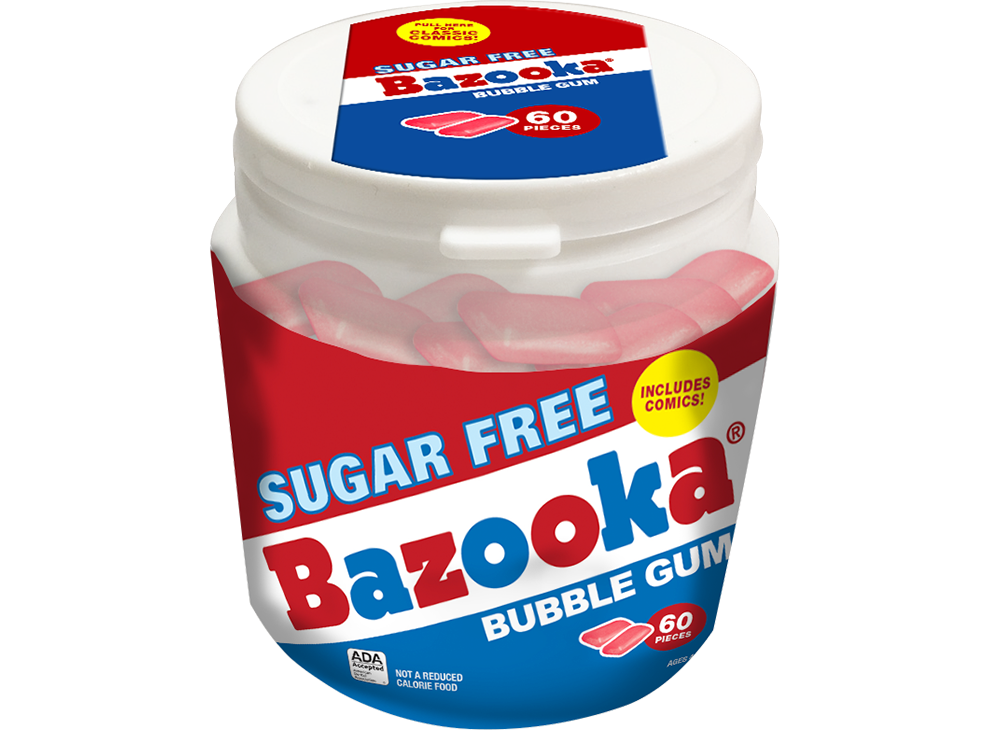 Bazooka Sugar Free Bubble Gum
Seal Statement
The ADA Council on Scientific Affairs' Acceptance of Bazooka Sugar Free Bubble Gum is based on its finding that the physical action of chewing Bazooka Sugar Free Bubble Gum for 20 minutes after eating, stimulates saliva flow, which helps to prevent cavities by reducing plaque acids and strengthening teeth.
Helps prevent cavities when chewed for 20 minutes after eating
Available in Original and Blue Razz flavors 
Allergy information: Contains soy phenylketonurics; Contains phenylalanine.
Inactive:
Sorbitol, isomalt, gum base, maltitol, gum Arabic, natural and artificial flavors, contains 1% or less of: glycerin, citric acid, soy lecithin, aspartame, sucralose, acesulfame K, malic acid, color, carnauba wax, BHT (to maintain freshness)
Additional information about the product, including whether coupons or promotions are available, is available on the company's web site.
Bazooka Candy Brands, A Division of The Topps Company, Inc.
One Whitehall Street
New York NY 10004
Ph: 212.376.0300
www.topps.com