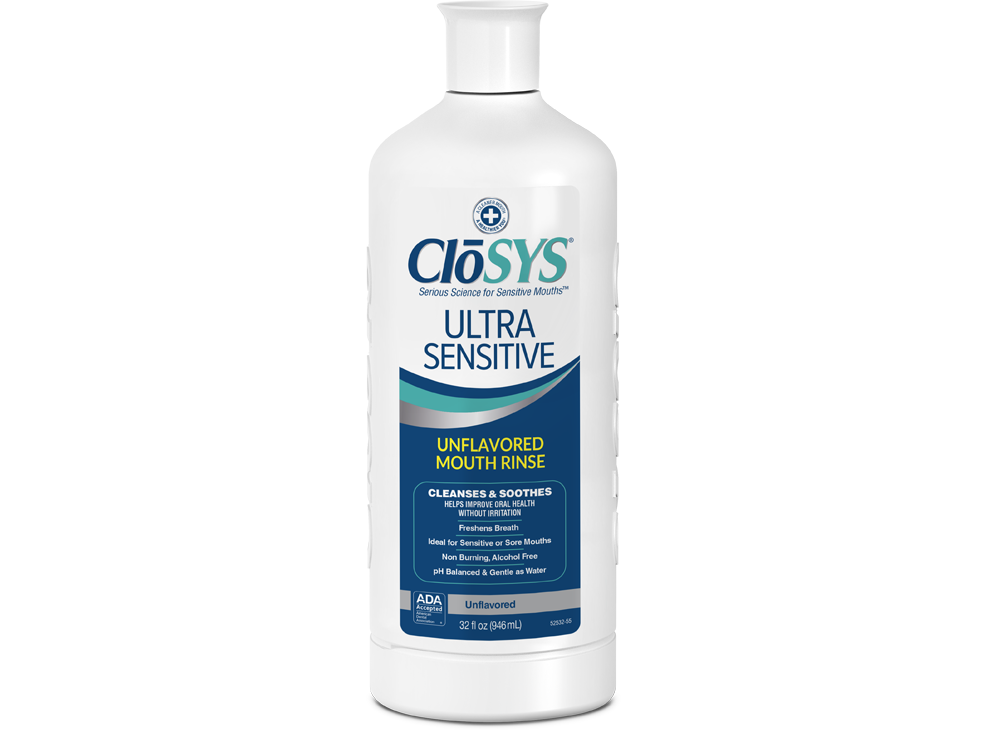 ClōSYS® Sensitive Rinses
Seal Statement
The ADA Council on Scientific Affairs Acceptance of CloSYS Alcohol-Free Oral Health Rinse is based on its finding that the product is safe and has shown efficacy in helping to reduce bad breath, when used as directed.
Features:
Non-burning alcohol-free oral health rinse
Kills 99.9% of bad breath germs in seconds
Non-staining formula
pH balanced
Available in gentle mint or unflavored with flavor control
Flavor Control Dropper: The Flavor Control Dropper is a concentrated flavoring that must be diluted in CloSYS Unflavored Oral Rinse before use. Do not swallow the flavoring by itself. Keep out of reach of children.
Inactive:
Purified water, stabilized chlorine dioxide, trisodium phosphate, citric acid, (Gentle Mint only: flavor, sucralose) Flavor Control Dropper: natural mineral oil, natural peppermint oil
Additional information about the product, including whether coupons or promotions are available, is available on the company's web site.
Rowpar Pharmaceuticals, Inc.
15300 N. 90th St.
Suite #750
Scottsdale AZ 85260
Ph: 1-800-643-3337
www.closys.com