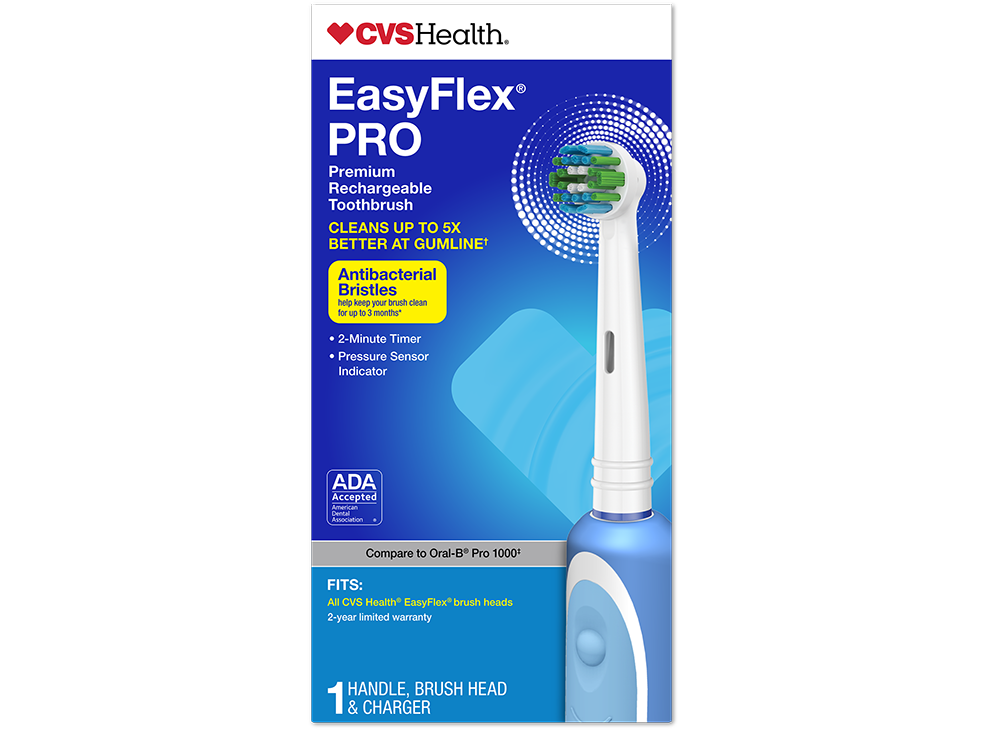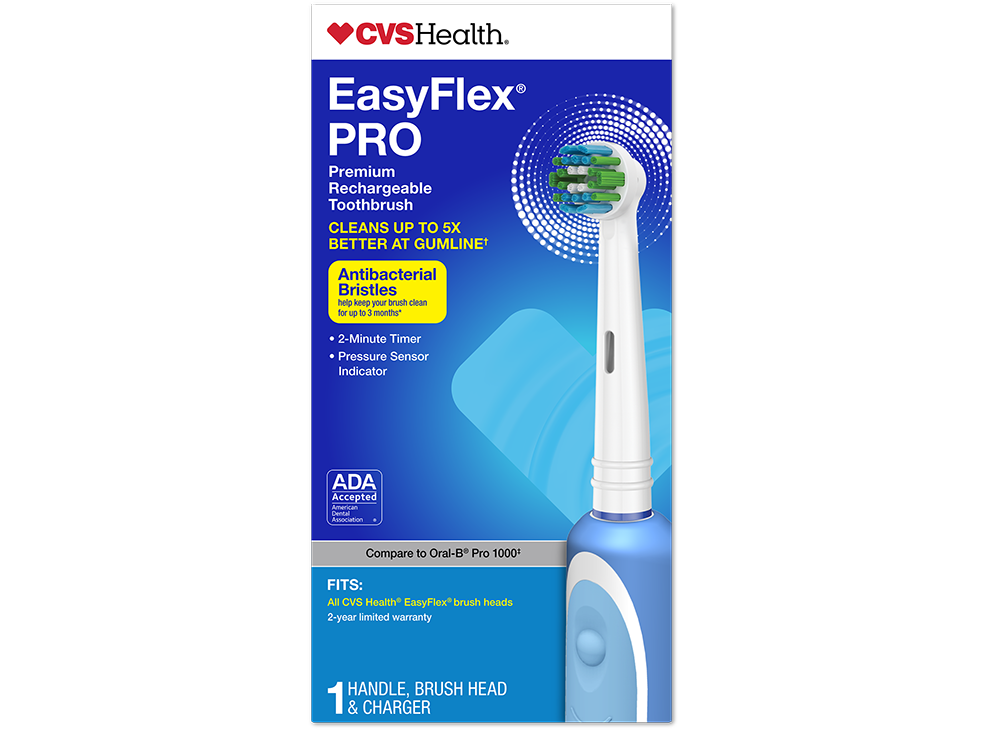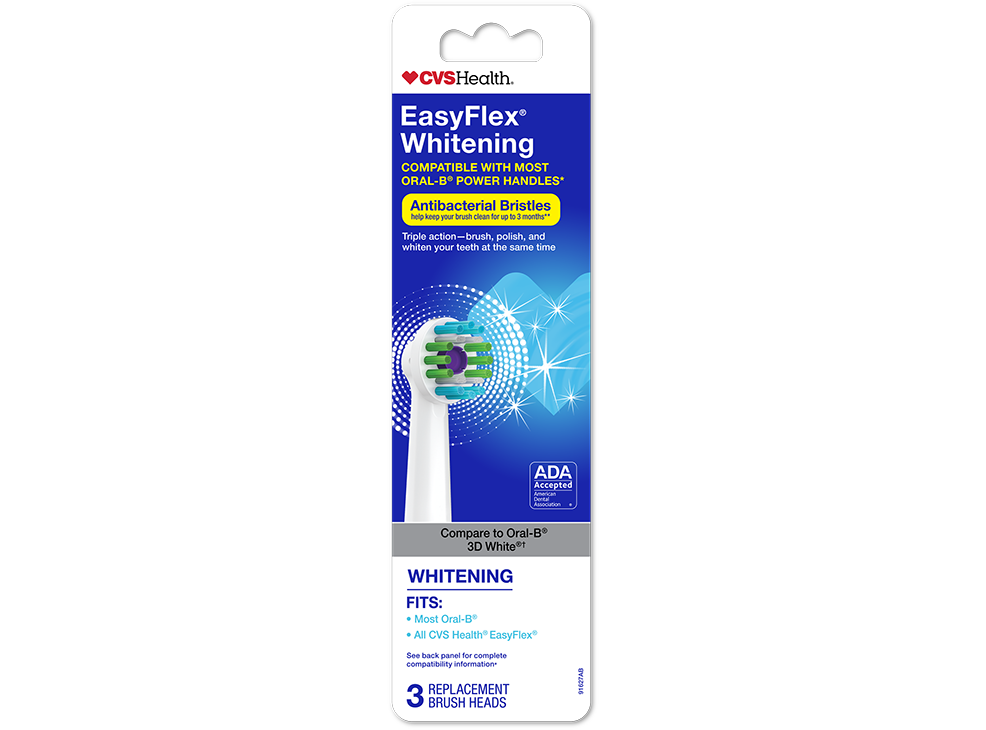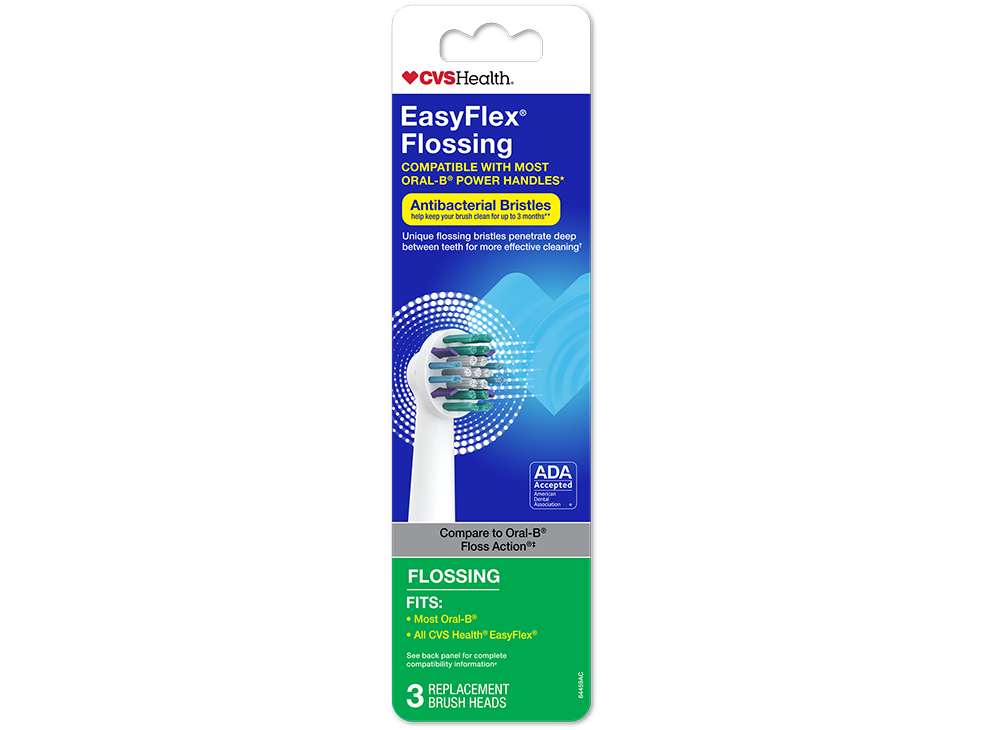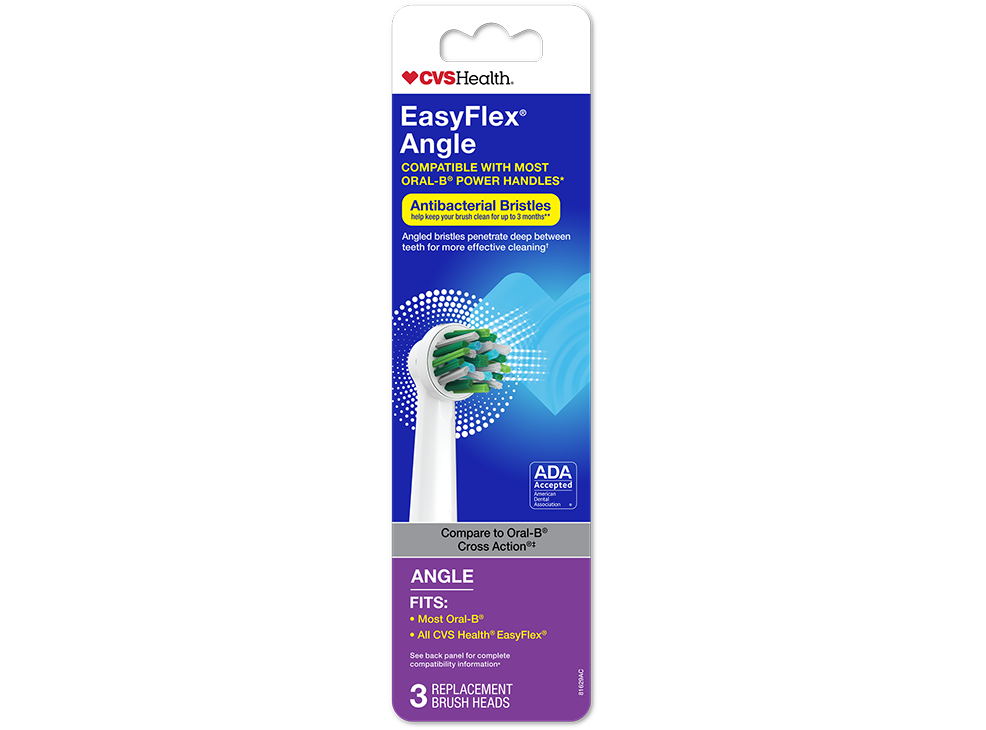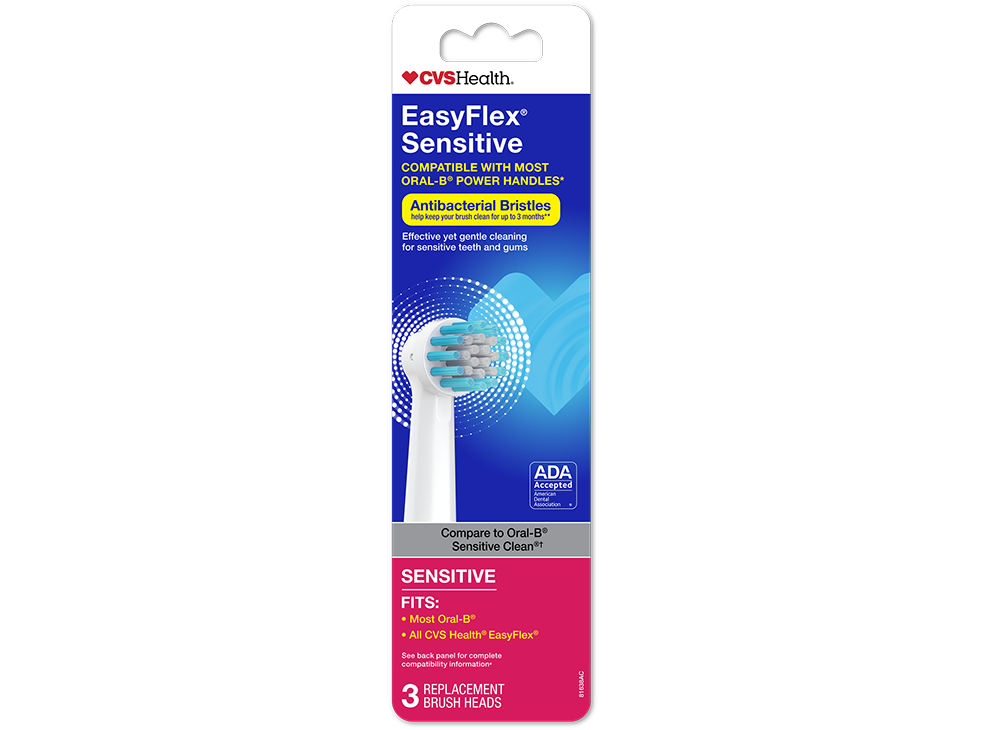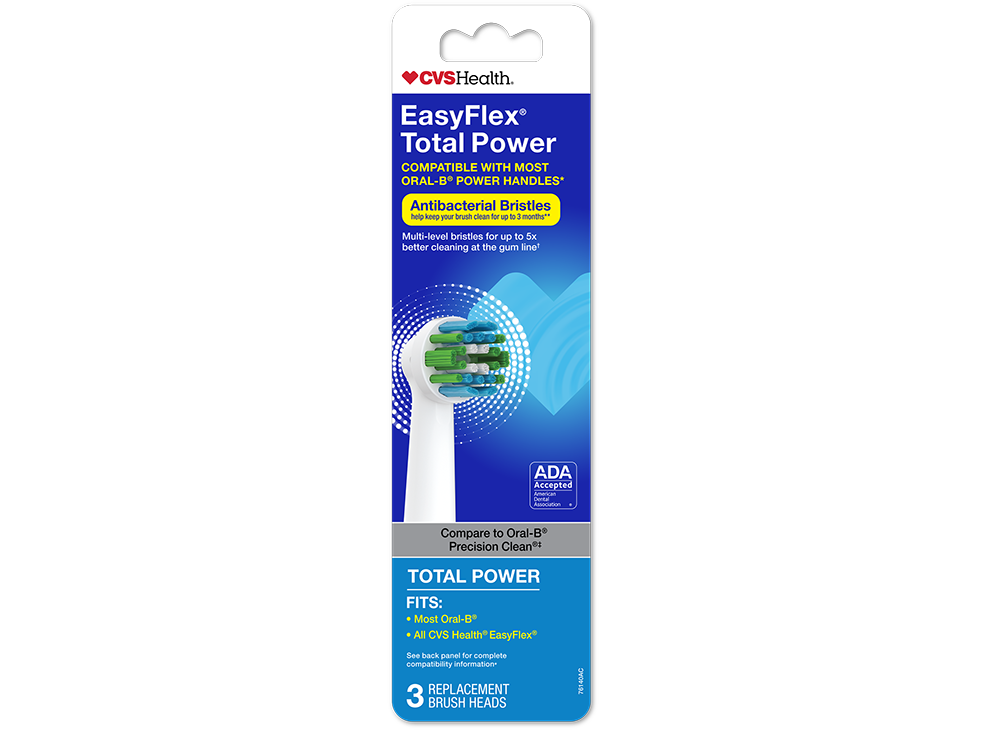 CVS Health EasyFlex Pro Premium Rechargeable Toothbrush
Seal Statement
The ADA Council on Scientific Affairs' Acceptance of CVS Health EasyFlex Pro Premium Rechargeable Toothbrush is based on its finding that the product is safe and has shown efficacy in removing plaque and helping to prevent and reduce gingivitis, when used as directed.
Helps remove plaque
Helps prevent and reduce gingivitis
Uses the following replacement brush heads: 
CVS Health EasyFlex Dual Zone
CVS Health EasyFlex Flossing
CVS Health EasyFlex Perfect Angle
CVS Health EasyFlex Sensitive
CVS Health EasyFlex Total Power
CVS Health EasyFlex Whitening
When using electrical products, especially when children are present, basic safety precautions should always be followed, including the following:
DANGER
In order to reduce the risk of electrocution:
1) Do not place or store charging station where it can fall or be pulled into tub or sink.
2) Do not place or drop the charging station in water or other liquid.
3) Do not reach for charging station that has fallen into water. Unplug immediately.
4) Do not use while bathing.
WARNING:
To reduce risk of burns, electrocutions, fire or injury to persons:
1) Close supervision is necessary when this product is used on, by or near children or invalids.
2) Use this product only for its intended use as described in this manual. Do not use attachments not recommended by the manufacturer.
3) Never operate this product if it has a damaged cord or plug, if it is not working properly, if it has been dropped or damaged, or if the charging station has been dropped into water.
4) Keep cord away from heated surfaces.
5) Never use while sleeping or drowsy.
6) Never drop the appliance or insert any object into any opening of the appliance.
7) Do not use outdoors or operate where aerosol (spray) products are being used or where oxygen is being administered. Not intended for children ages 3 and under.
Additional information about the product, including whether coupons or promotions are available, is available on the company's web site.
CVS Pharmacy, Inc.
1 CVS Drive
Woonsocket RI 02896
Ph: 401.765.1500
www.cvs.com