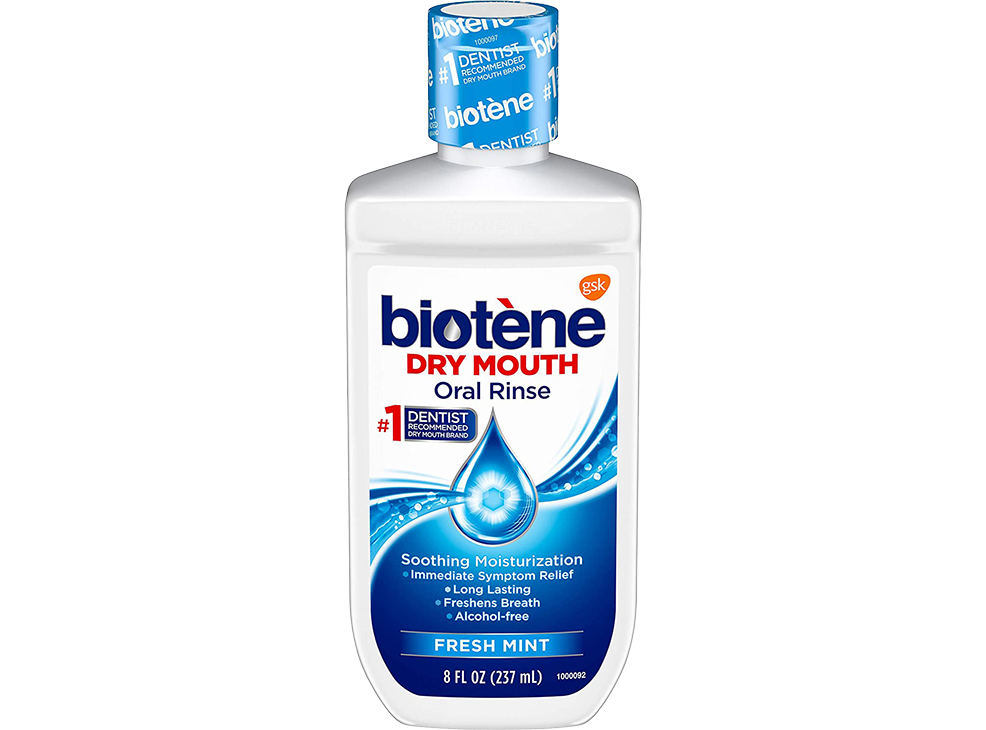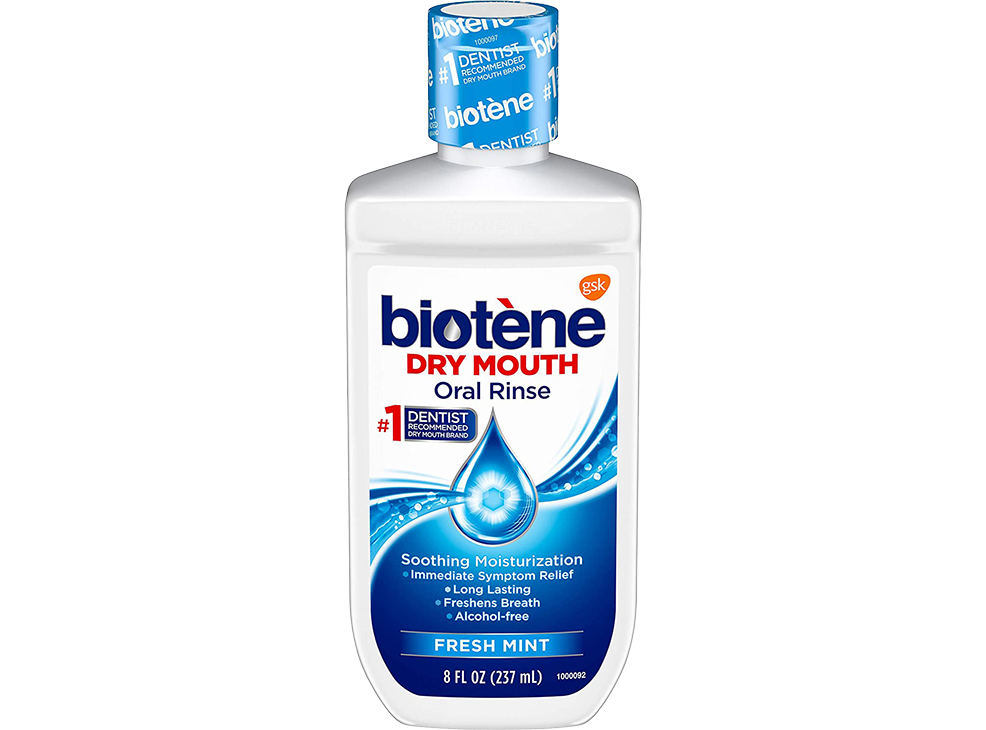 Helps moisturize to relieve dry mouth
Features:
Biotene Dry Mouth Oral Rinse is specifically formulated to freshen breath while providing immediate dry mouth symptom relief that lasts up to four hours 
It contains a mouth-moisturizing system to provide soothing, lubricating relief.
Its gentle, alcohol-free formula freshens your breath, helps keep it clean, and maintains a healthy mouth.
Soothes and moisturizes for up to 4 hours
Alcohol-free and sugar-free
Provides a balanced pH
Additional information about the product, including whether coupons or promotions are available, is available on the company's web site.
Haleon
184 Liberty Corner Road
Warren NJ 07059
www.gsk.com