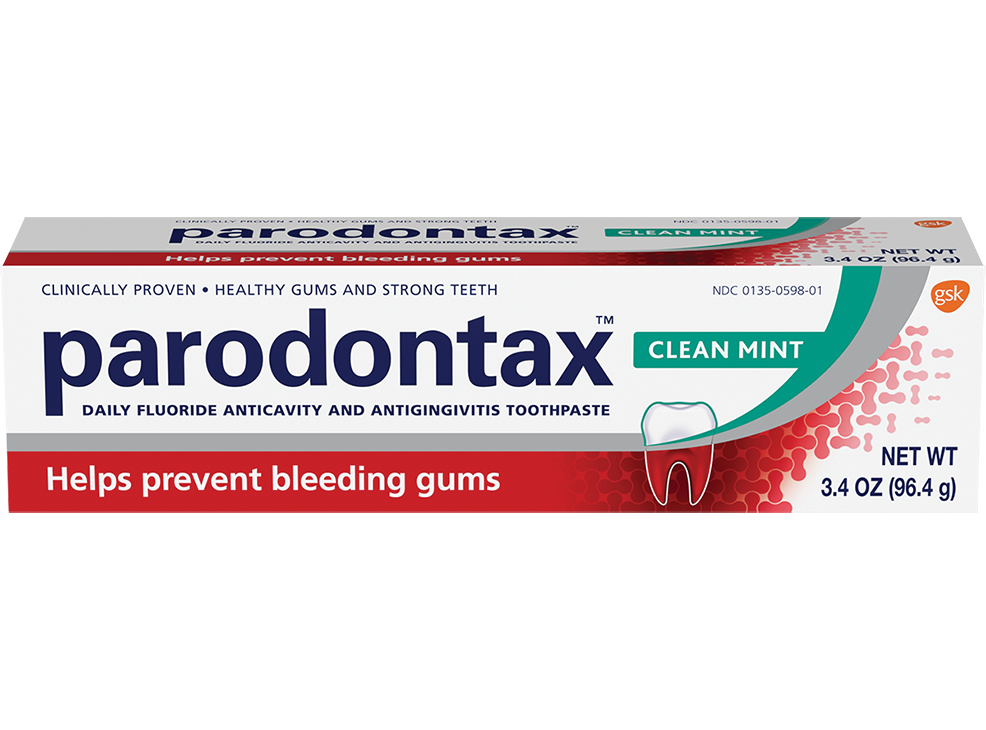 Seal Statement
The ADA Council on Scientific Affairs' Acceptance of Paradontax Daily Fluoride Anticavity and Antigingivitis Toothpaste is based on its finding that the product is safe and has shown efficacy in helping to prevent tooth decay, gingivitis and plaque above the gumline, when used as directed.
Helps prevent cavities
Helps prevent and reduce plaque
Helps prevent and reduce gingivitis
A daily toothpaste that works to remove the plaque bacteria that can cause bleeding gums—a sign of gingivitis. It keeps your gums healthy, teeth strong, and breath fresh with a cool and refreshing mint flavor.
Available in Clean Mint and Whitening.
Additional information about the product, including whether coupons or promotions are available, is available on the company's web site.
Haleon
184 Liberty Corner Road
Warren NJ 07059
www.gsk.com