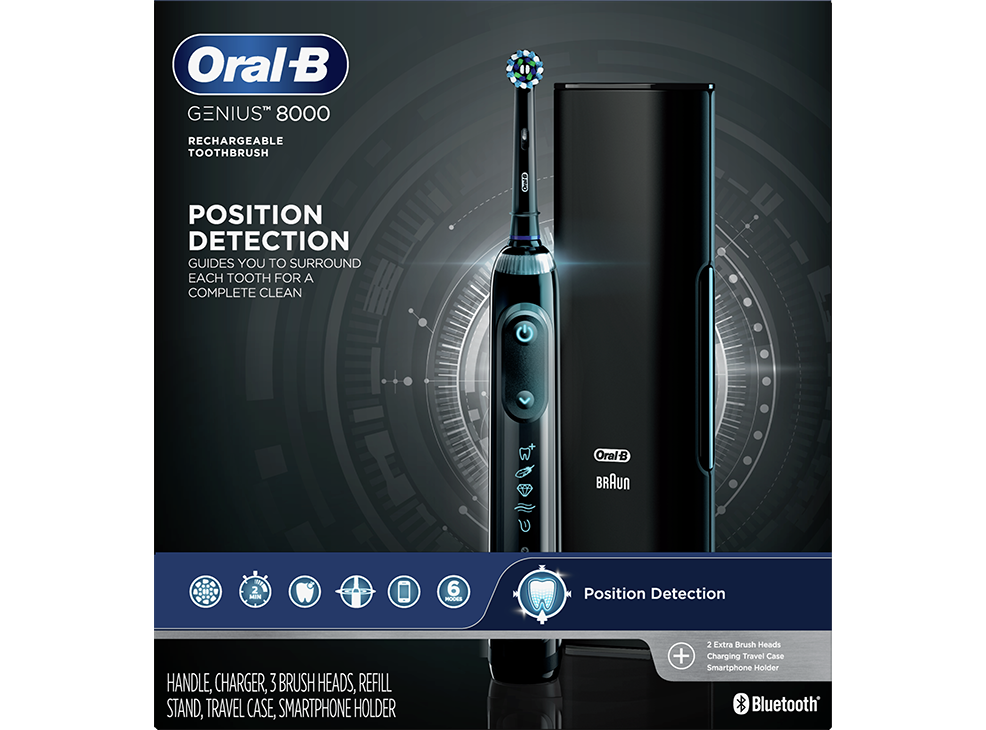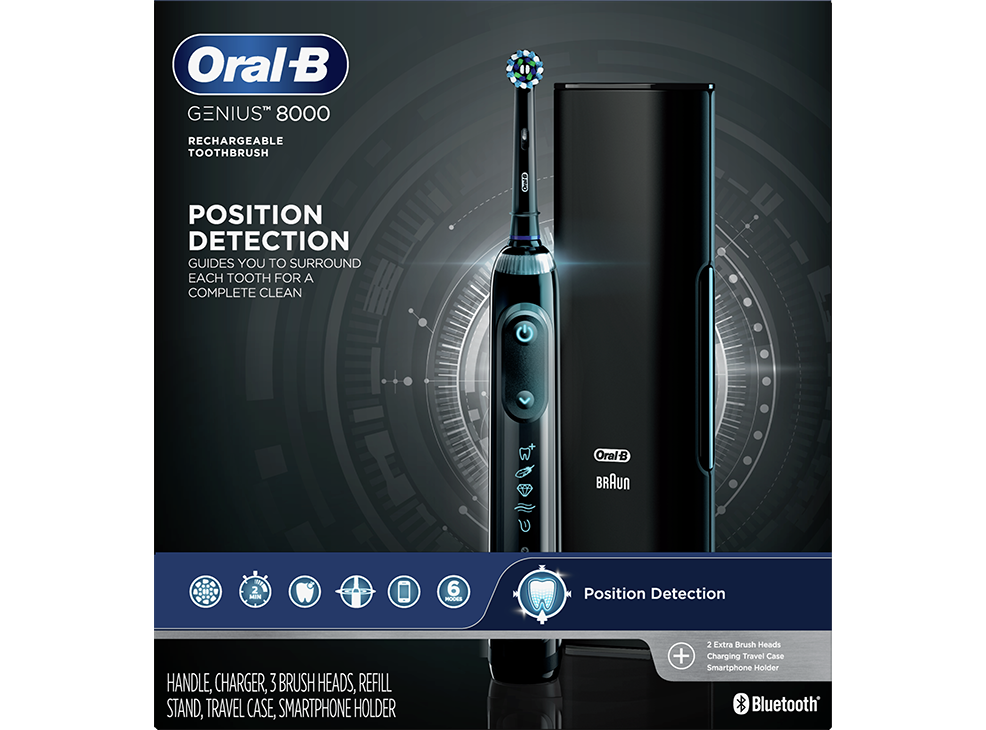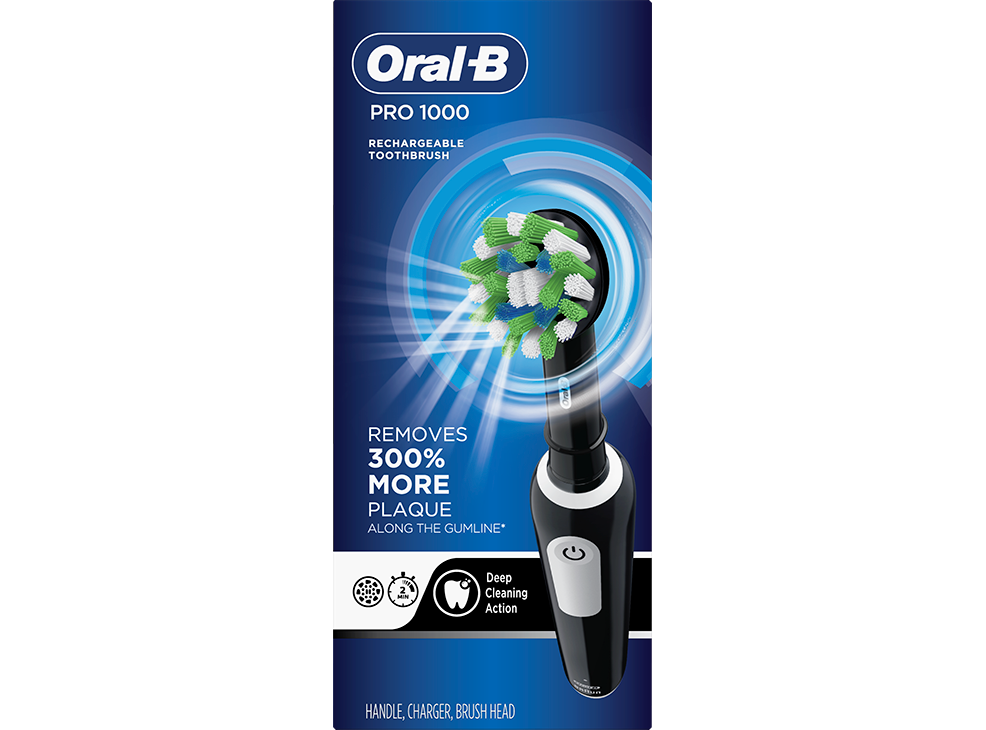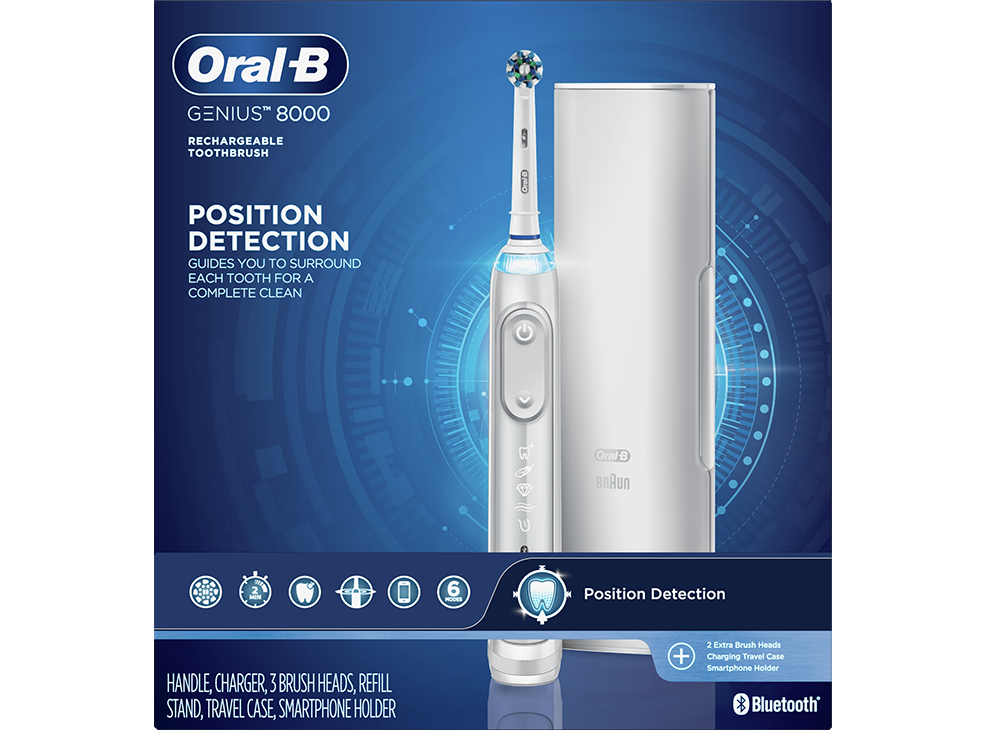 Oral-B Oscillating-Rotating-Pulsating
Procter & Gamble Co.
Seal Statement
The ADA Council on Scientific Affairs' Acceptance of Oral-B Oscillating-Rotating-Pulsating is based on its finding that the product is safe and has shown efficacy in removing plaque and helping to prevent and reduce gingivitis, when used as directed.
Helps remove plaque
Helps prevent and reduce gingivitis
Electric toothbrush designed to aid in the removal of plaque and help prevent and reduce gingivitis.
Available in the following models:
Oral-B Pro Genius 8000
Oral-B Pro SmartSeries 5000, 6000, 6500, 7000, 7500
Oral-B Pro 3D White 3000
Oral-B Professional Care 2000, 2500
Oral-B Pro CrossAction 1000, 1500
Oral-B ProAdvantage 3000, 8000
Oral-B Pro Gum Care 1000
Oral-B Advanced Clean
Oral-B Genius X
Oral-B Sense
To reduce the risk of burns, electrocution, fire, or injury: Close supervision is necessary when this product is used by, on, or near children or persons with disabilities. Use this product only for its intended use as described in this manual. Do not use attachments not recommended by this manufacturer. Keep cord away from heated surfaces Never drop appliance or insert any object into any opening of the appliance Never operate this product if: It has a damaged cord or plug. If it is not working properly. If it has been dropped or damaged. If has been dropped into water If any of these occur, please contact a service center and return the product for examination and repair. Do not use on self when drowsy or on another who is drowsy or sleeping. Do not use outdoors or operate where aerosol (spray) products are being used or where oxygen is being administered.
Additional information about the product, including whether coupons or promotions are available, is available on the company's web site.
Procter & Gamble Co.
Mason Business Center
8700 Mason-Montgomery Rd. Box 1557
Mason OH 45040-9462
Ph: 513.983.1100
Ph: 800.645.4337
https://us.pg.com/