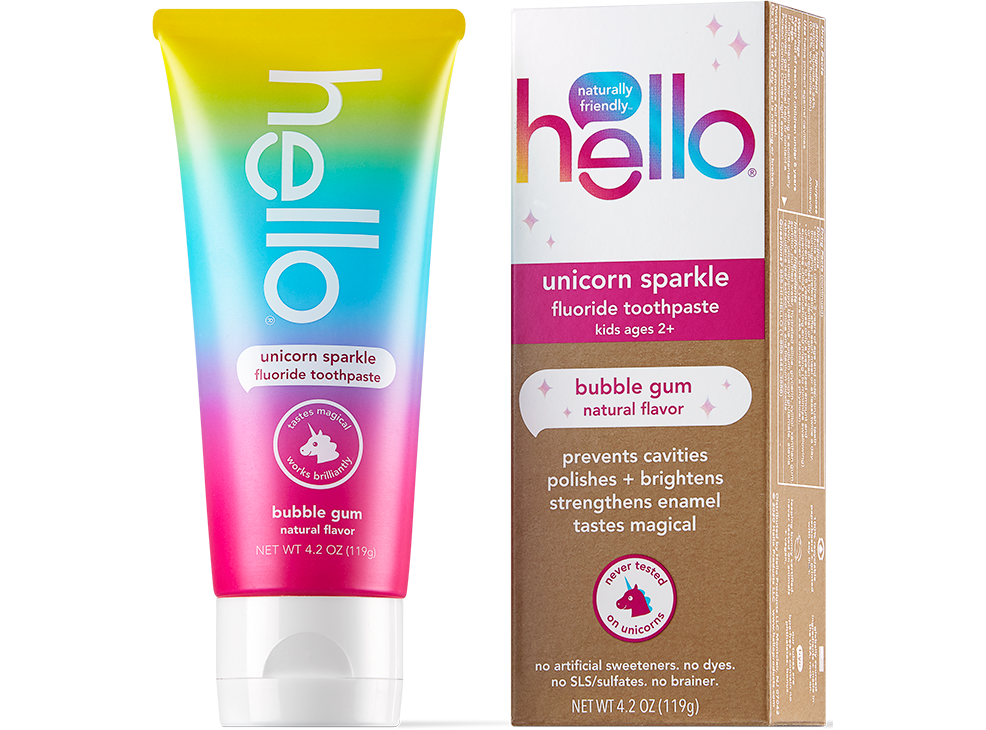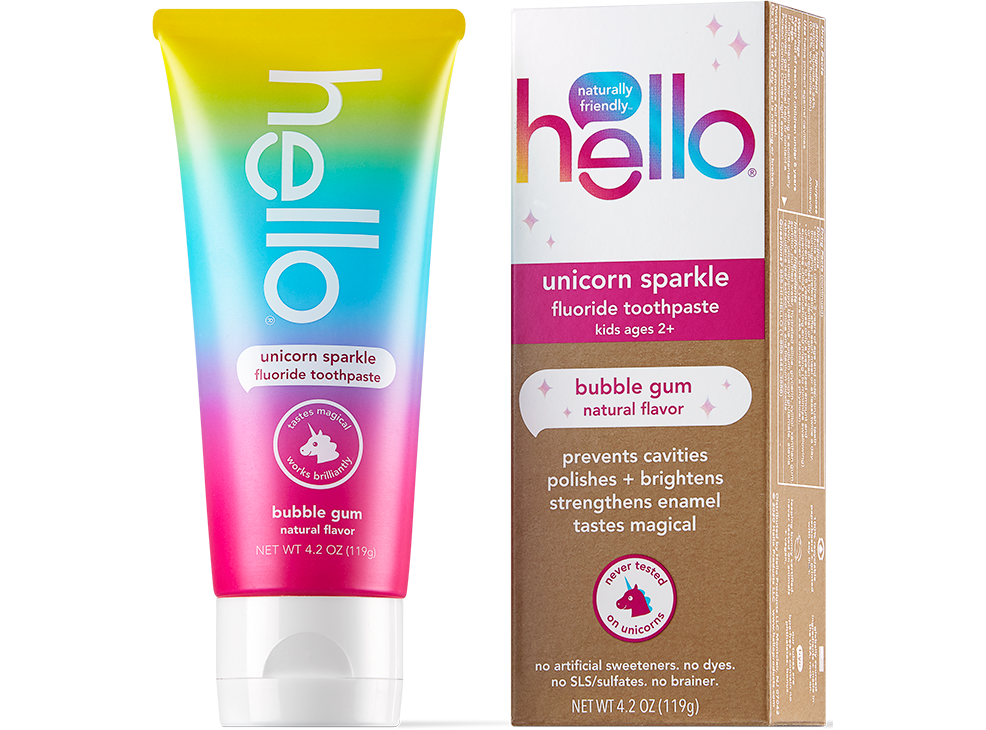 Hello Unicorn Sparkle Fluoride Toothpaste
Seal Statement
The ADA Council on Scientific Affairs' Acceptance of Hello Unicorn Sparkle Fluoride Toothpaste is based on its finding that the product is safe and has shown efficacy in helping to prevent tooth decay when used as directed.
Active:
Sodium Fluoride
Inactive:
sorbitol, purified water, hydrated silica, glycerin, xylitol, xanthan gum, flavor, cocamidopropyl betaine, sodium cocoyl glutamate, stevia rebaudiana leaf extract, mica and titanium dioxide.
Additional information about the product, including whether coupons or promotions are available, is available on the company's web site.
Hello Products LLC
363 Bloomfield Ave
Suite 2D
Montclair NJ 07042
Ph: 855.HI.HELLO
www.hello-products.com