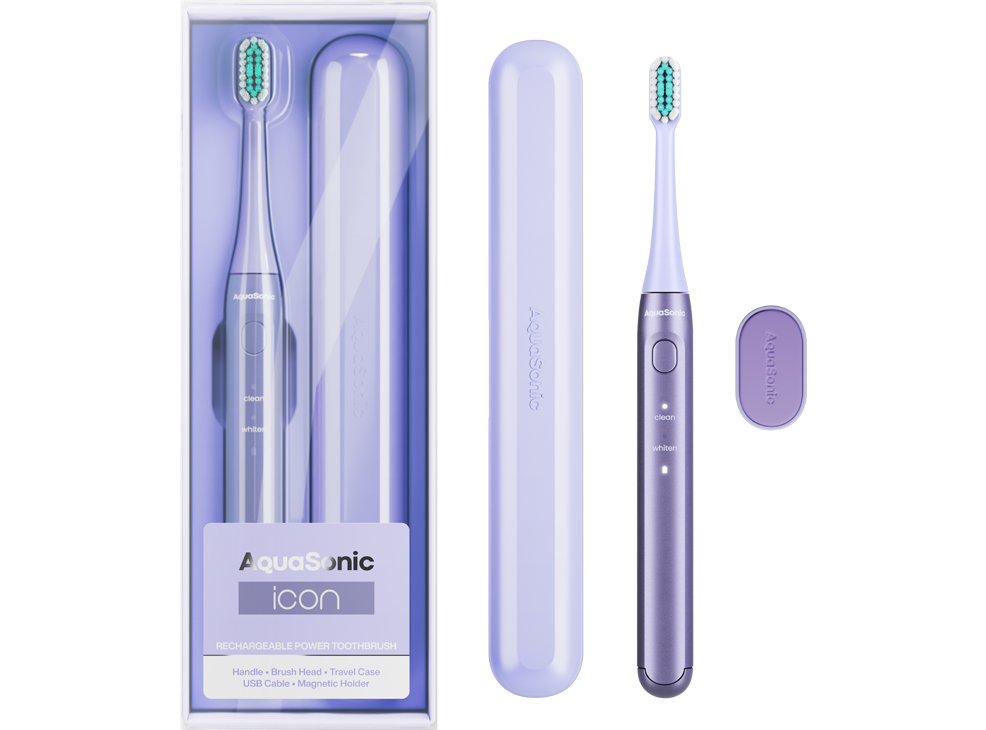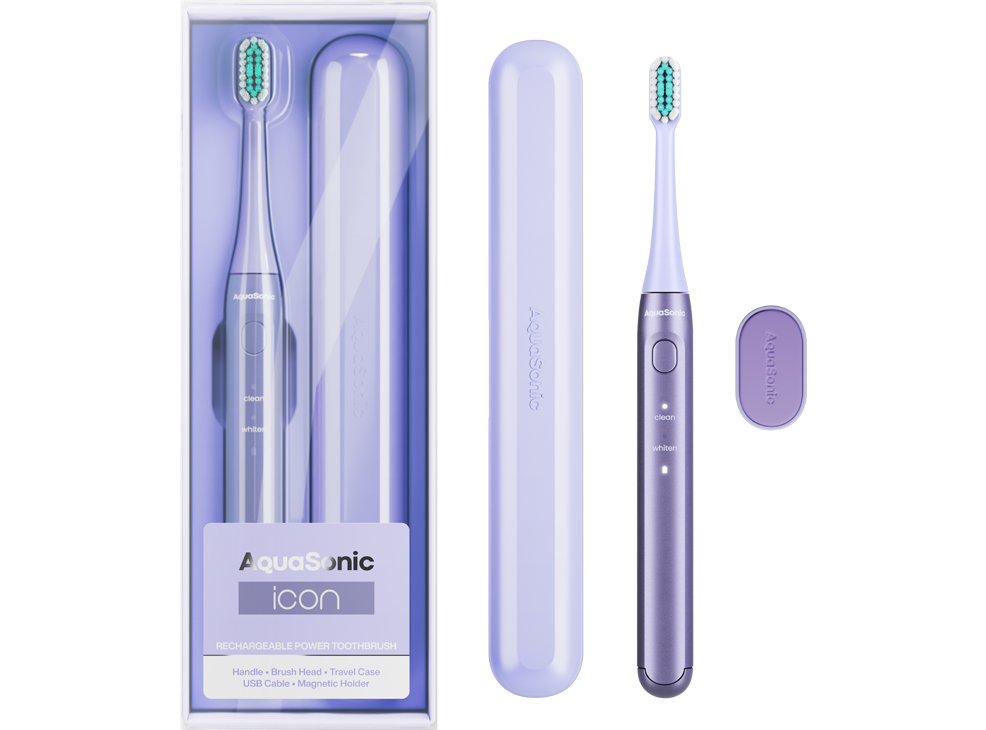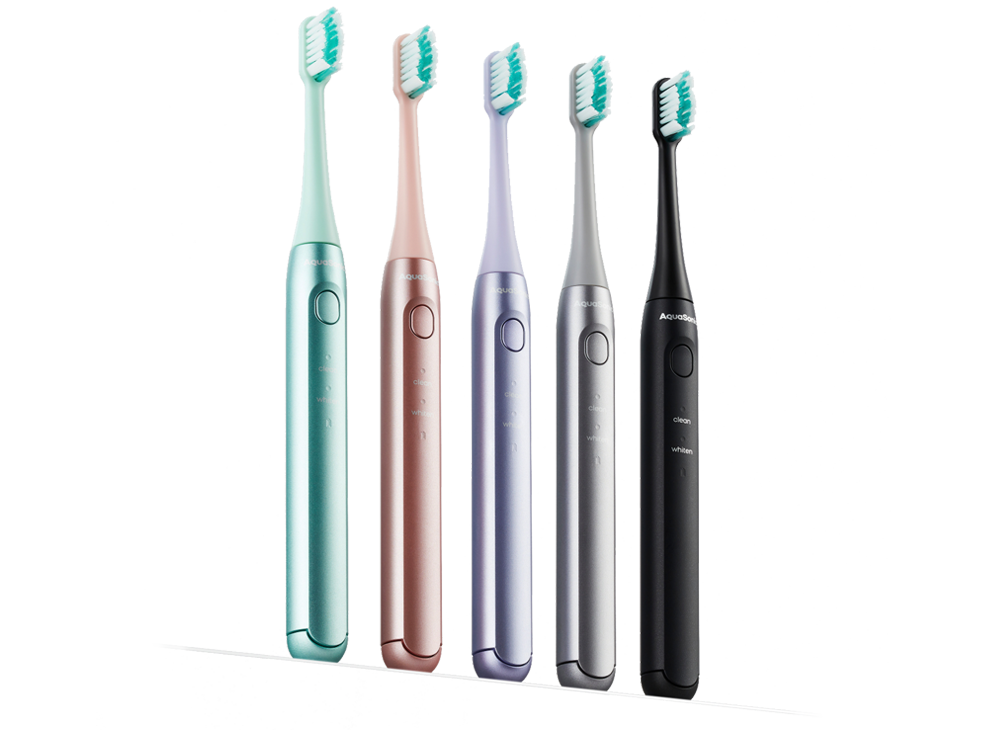 Seal Statement
"The ADA Council on Scientific Affairs' Acceptance of AquaSonic Icon Rechargeable Power Toothbrush is based on its finding that the product is safe and has shown efficacy in removing plaque and helping to prevent and reduce gingivitis, when used as directed."
• Helps remove plaque
• Helps prevent and reduce gingivitis
Features:
2 brushing modes: Clean and Whitening
30-second timers and 2-minute auto shut-off
Built-in rechargeable lithium-ion battery
Magnetic holder and slim travel case are included.
Available in 7 satin metallic colors: black, silver, purple, green, pink, navy and white.
Do not use on children under age 3.
Replace brush head every 3 months or sooner if it becomes worn. Contains a lithium-ion rechargeable battery.
Battery must be recycled or disposed of properly, in accordance with local regulations.
Additional information about the product, including whether coupons or promotions are available, is available on the company's web site.
AquaSonic
1421 N Main St
Los Angeles CA 90012
Ph: 3109456790
aquasonictoothbrushes.com