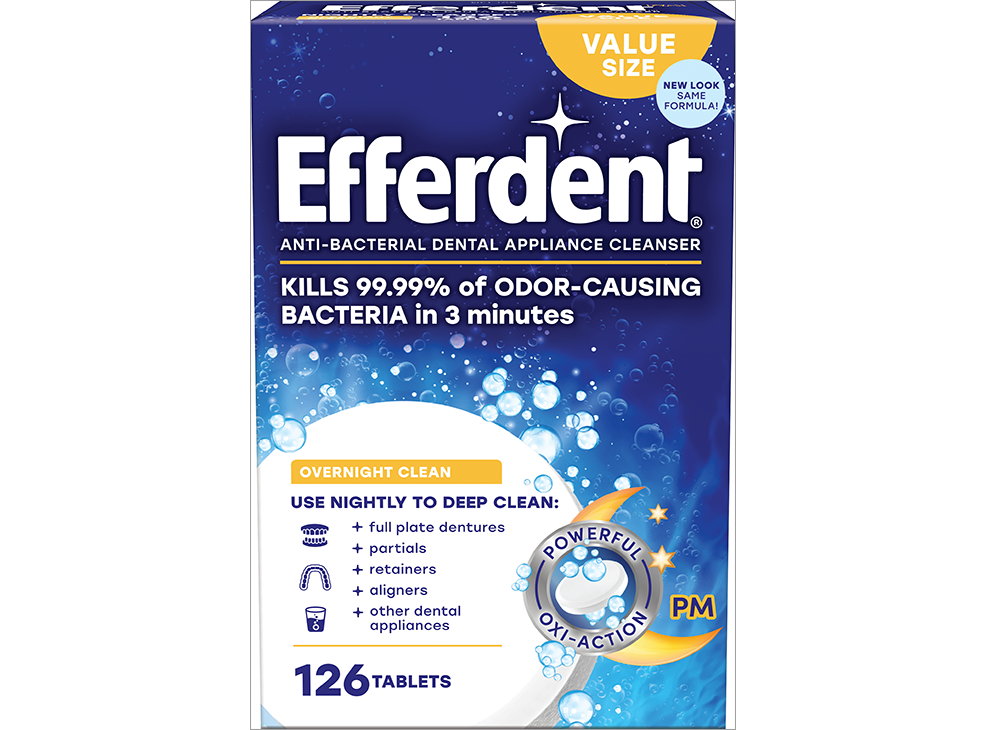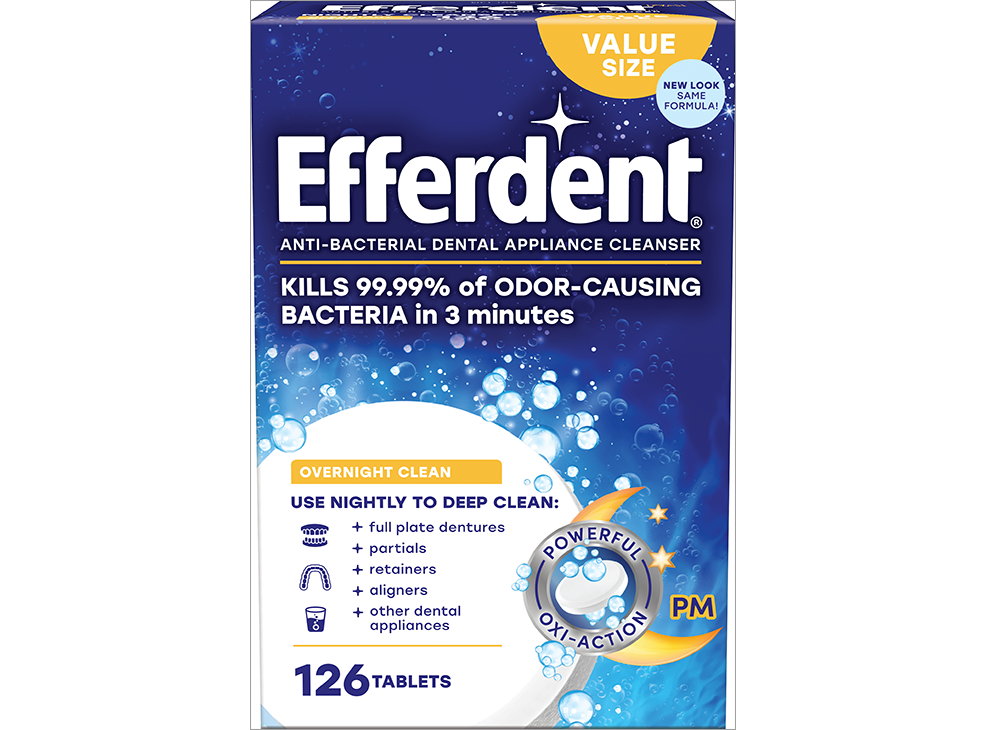 Efferdent Overnight Denture Cleanser
Seal Statement
The ADA Council on Scientific Affairs Acceptance of Efferdent Overnight Denture Cleanser is based on its finding that the product is safe and has shown efficacy in cleaning removable prostheses, when used as directed.
Helps clean removable prostheses
Can be used in any denture bath. Dentures may be soaked safely in Efferdent overnight. Recommended for use on full or partial dentures and removable orthodontic appliances.
Directions: 
Drop one tablet into enough very warm water to cover denture or appliance.
Place denture into effervescing solution, which will change from blue to green.
After soaking overnight, remove and rinse denture thoroughly. Denture is clean and odor free. 
For best results, brush dentures by using Efferdent Overnight Whitening denture cleansing solution and rinse dentures again. 
Immediately throw away solution. 
Do not gargle or rinse mouth with solution.
Caution: Keep out of reach of children. Do not put tablets or solution directly in mouth. Do not swallow or gargle with this product. This product contains persulfates, which may cause allergic reactions. 
In case of accidental ingestion contact a poison control center (1.800.222.1222) right away.
Additional information about the product, including whether coupons or promotions are available, is available on the company's web site.
Medtech Products Inc., a Prestige Brands Company
660 White Plains Road
Suite 250
Tarrytown NY 10591
www.efferdent.com